Make Me Famous review: A reality TV fable without much of a moral
Reggie Yates's BBC Three drama seeks to dissect the harmfulness of the reality TV industry, but reduces the issue to banal tragedy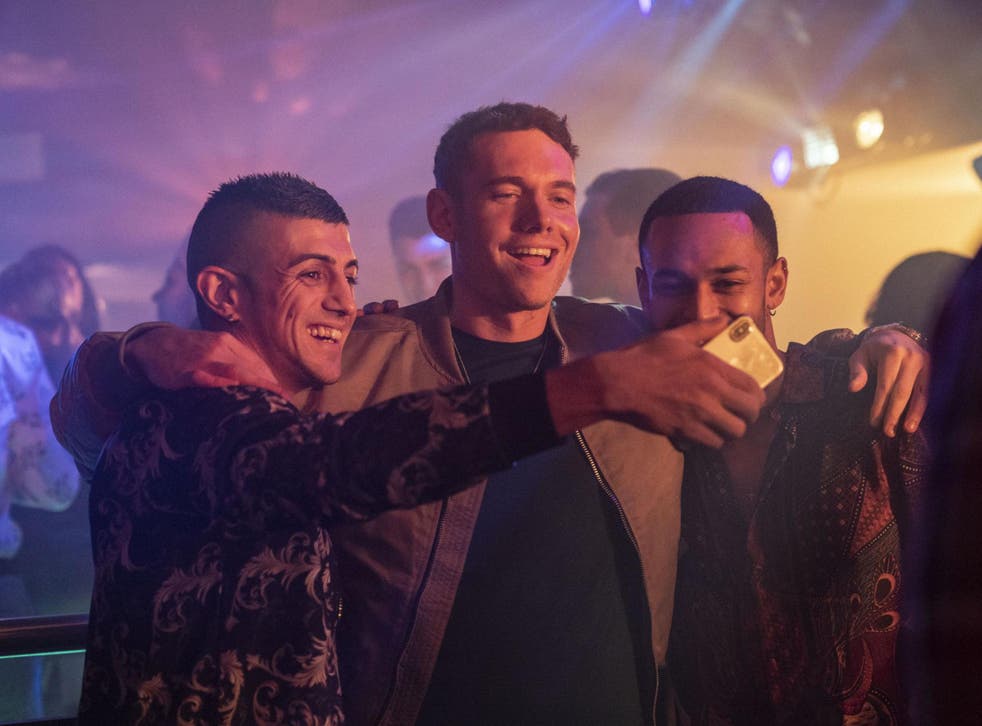 "Reality TV" is an oxymoron. Its creators know this, as do most of its viewers. Make Me Famous, a one-off drama produced for BBC Three (airing tonight on BBC One), looks to peel back the artifice of the genre, and to ask what really becomes of its heroes and villains once the cameras stop rolling and actual reality sets in.
The special was written by radio and TV presenter Reggie Yates, based on interviews conducted with the creators and stars of reality TV. It follows Billy (Tom Brittney), a social media influencer who has just starred in a Love Island-ish series called "Love or Lust". While on the programme, he developed a reputation for being a playboy, torching a promising relationship with the kindly Michelle (Emma Rigby) to pursue flings with other housemates. Some time has passed since the series aired, and so has the novelty of the situation; the milk of Billy's celebrity is starting to curdle.
Make Me Famous is split across two time periods – Billy's post-fame downturn and a Love or Lust casting interview. We don't see any of the reality show itself, only the wreckage of Billy's transgressions, painted on his anguished face and written in a steady trickle of online abuse. But this bit of elision from his story creates an unnecessary mystery at the character's centre, and does little to make Billy's actions seem credible. In a story that seeks to explore systemic failings in the TV industry, clarity really ought to be key.
Make Me Famous struggles with credibility in general; the performances are decent but a little too mannered, and boxed in by dialogue that's often laboured and trite. Its characters – and, perhaps, writer – suffer lapses in self-awareness. Lines like, "I've got blue ticks and millions of followers, but can't even pay my f***ing phone bill" only chase away our sympathies and raise distracting questions about the practicalities of money management.
It's clear from the start that Billy's problem is laddish, performative masculinity – for want of any actual explanation, we assume that this is what drove him to sleep around so publicly. Make Me Famous's women (with the exception of the Love or Lust casting producers) are underwritten and unconvincing, slotting right into the regressive tropes of the Madonna/whore dichotomy. A one-night stand with another influencer leaves Billy cold and alone – "everything's an opportunity, babe," she tells him. His mother (Amanda Abbington), on the other hand, and ex-flame Michelle, are paragons of flat virtue; they exist, seemingly, to support him.
Make Me Famous loses momentum as it approaches its inevitable climax. It is a moral parable without much of a moral – beyond the idea that fame can be fickle and alienating, and that reality TV could really do with rethinking its commitment to duty of care.
At one point, Billy meets with a couple of corporate types, hoping (and failing) to charm his way into some lucrative brand partnerships."What keeps people interested in Billy?" they ask him. It sure beats me.
Register for free to continue reading
Registration is a free and easy way to support our truly independent journalism
By registering, you will also enjoy limited access to Premium articles, exclusive newsletters, commenting, and virtual events with our leading journalists
Already have an account? sign in
Register for free to continue reading
Registration is a free and easy way to support our truly independent journalism
By registering, you will also enjoy limited access to Premium articles, exclusive newsletters, commenting, and virtual events with our leading journalists
Already have an account? sign in
Join our new commenting forum
Join thought-provoking conversations, follow other Independent readers and see their replies