Me and My Penis review, Channel 4: There is a moving, thoughtful film about sex and masculinity in here
For all its aspiration to high art, the first half of the film can't resist giving into tee-hee prurience when it suits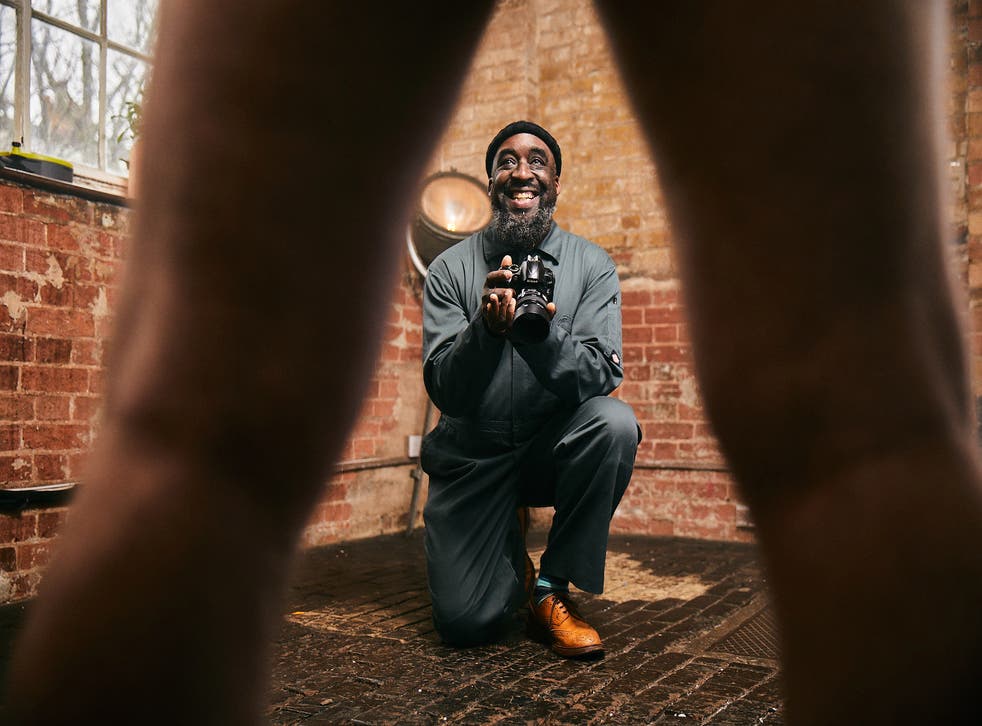 Not for the first time, I find myself a victim of nominative determinism. It actually happens to a lot of journalists, don't worry, it's very common. Yes, that's really the reviewer's surname. Full solidarity with The Times' erstwhile Vatican correspondent, Roger Boyes, and the Financial Times investment writer Attracta Mooney. We ought to unionise.
It happened to me before, with Sex Box (Channel 4), in which Mariella Frostrup sent couples to shag in a kind of studio portacabin while she waited outside to debrief them. The comments section was something else. Now I'm being sent in again, for Me and My Penis (Channel 4 again, fulfilling its quota of agonising bodily shame?). It's the first time an erect penis has been shown on British television. I know what you're thinking: should it be "my penis and I"? "My penis and me"? I think the latter. When it comes to this kind of material, where you put the I is crucial.
This one-hour documentary, based on the work of the Huddersfield artist Ajamu X, aims to "reclaim" the penis from snark and snigger, by inviting men to speak openly about their "complicated and beautiful" relationship with their penises. At the start he says: "In this film, men will talk openly about their penises and how it makes them feel to be a man… and challenge the beauty and power of the erection." In between candid interviews shot in a tastefully gloomy old swimming pool, we see penises galore. Naked men floating in water, erections in steamy showers, men grabbing and prodding and generally manipulating their members.
For all its aspiration to high art, the first half of the film can't resist giving into tee-hee prurience when it suits, which I suppose counts as having your cock and eating it. One of the models poses with his knob poking through a bunch of foliage, ostensibly for "art" but looking more like an obscene Christmas wreath. A discussion about the approach to orgasm comes with footage of pistons and cars driving through tunnels and rockets lifting off, to a soundtrack of heavy breathing and porny moans. A missing Austin Powers scene masquerading as Channel 4 documentary.
This isn't to criticise the interviewees, who do an admirable job in trying conditions. It's no easy thing to go on one of the main channels and discuss your penile anguish and anxiety, especially not on one of the coldest August bank holidays in memory. Once the formative masturbation memories and flustered descriptions of erectile pride are over, the second half of the film grows into something larger and more sensitive.
One of the interviewees, who are unnamed, recounts the moment he was told he was sterile. "[Finding out] broke me, to be honest, completely, and still does," he says, fighting tears. Another speaks heartbreakingly about the childhood rape that led him to a violent adolescence and eventually prison. A public schoolboy talks about the abuse he endured at the hands of his teachers. A strict Muslim who self-harms, feeling trapped between his religion and his sexuality. A man who was bullied at school for his surname, and who became an army bomb disposal expert who served in Afghanistan, puts the glib opening to this review into rather stark contrast.
There is a moving, thoughtful film in here, about masculinity, sex, sexuality, gender, race, abuse, but it's all about the "I". The penis is a distraction.
Join our new commenting forum
Join thought-provoking conversations, follow other Independent readers and see their replies