Million Pound Properties, Channel 4, TV review: There were some gems from estate agents and buyers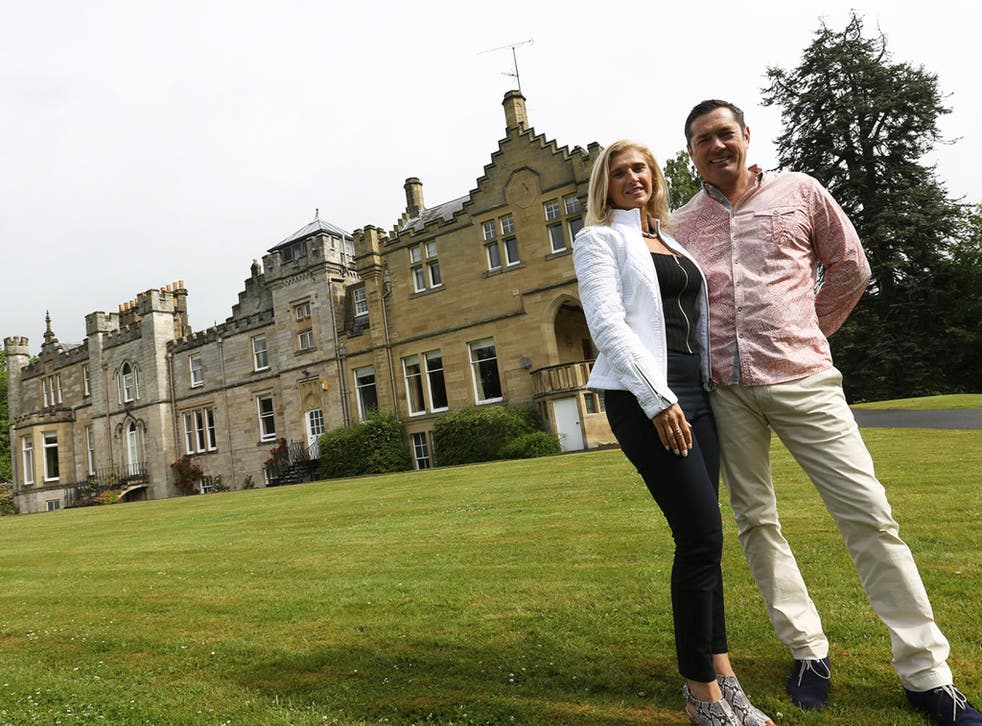 There was nothing dazzling about Million Pound Properties, alas. Or new-feeling. It was a two-parter commissioned off the back of a documentary earlier in the year looking at what a seven-figure budget will get you. I could have told you the answer without sitting through this: a castle in the Cairngorms for the same price as a barely habitable slum in Soho. To make this well-trodden narrative good telly you need characters. Granted, there were some gems from estate agents – "If you have a dog, or possibly a cat, it's not a bad place for them to do their business," one said as he gamely tried to pass off a glorified pet toilet as "coveted outside space." – but the best ones needed more airtime. Likewise, some of the buyers had promise.
Photocopier salesman Dwayne Hill had a "bling" obsession and a diamante-encrusted purple lounge suite to prove it. He told how he'd worked his way from from rat-infested council estate to self made-millionaire, and you could understand why a castle in the Scottish borders for £1.5m turned his head. But the whole thing felt too contrived to make engrossing TV. It felt like the people behind this programme were driving their property search, rather than the other way around.
I thought that we were going to get our star in the form of estate agent Toby Brown who had made an excruciating, literally all-singing, all-dancing promotional video inspired by his favourite musical My Fair Lady. "To be forgotten would be the worst thing," he said. And I won't forget that in a hurry. But actually he proved to be not that bonkers on the job and managed to flog Sir Ron's flat for just under a mil (Sir Ron was a retired NHS chief executive, we were told - I am clearly in the wrong job). Credit to Brown, he tried to get the price up to break the magic £1m mark: "You're such a crook," retorted the buyer, who refused to go above £995,000. At least someone in this hour was talking some sense.
Register for free to continue reading
Registration is a free and easy way to support our truly independent journalism
By registering, you will also enjoy limited access to Premium articles, exclusive newsletters, commenting, and virtual events with our leading journalists
Already have an account? sign in
Register for free to continue reading
Registration is a free and easy way to support our truly independent journalism
By registering, you will also enjoy limited access to Premium articles, exclusive newsletters, commenting, and virtual events with our leading journalists
Already have an account? sign in
Join our new commenting forum
Join thought-provoking conversations, follow other Independent readers and see their replies