The Murder of Jill Dando review: This sensitively produced BBC documentary is a fitting and balanced tribute
The documentary explains the pessimism of detective Hamish Campbell – who doesn't think the mystery will ever be solved – with the help of interviews with Dando's friends and family, and original police decision logs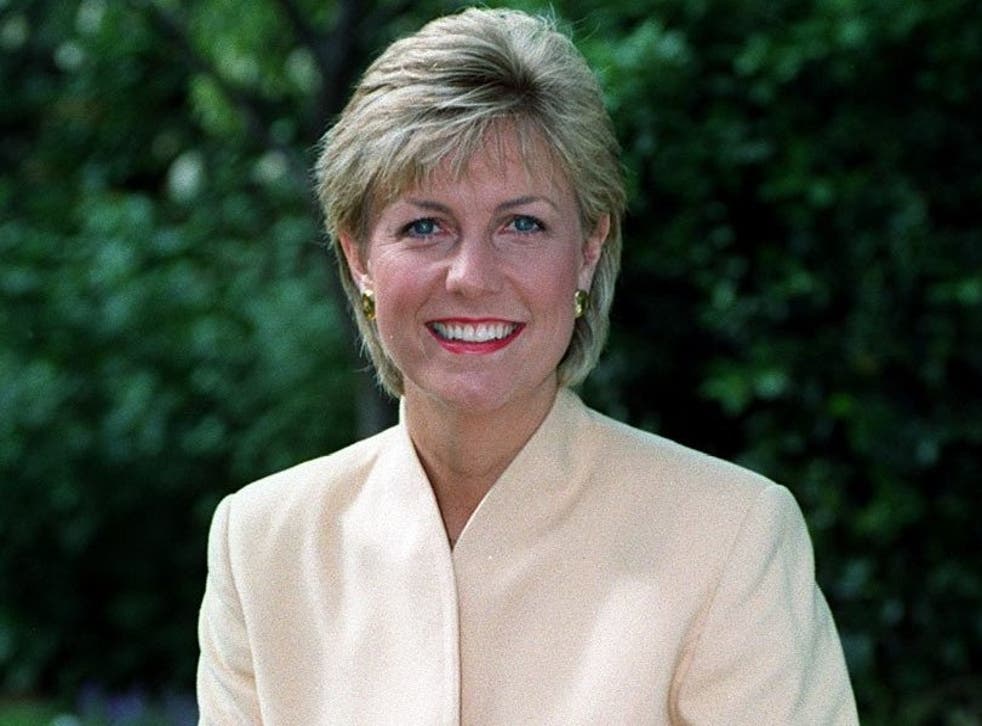 You may have seen some of the recent publicity for this BBC1 documentary The Murder of Jill Dando, in which the detective in charge of the original investigation into her death, Hamish Campbell, states that he doesn't think the mystery will ever be solved. Dando was a 37-year-old TV presenter and already an established celebrity when a man wearing a dark coat (probably) shot her dead on the front step of her home in London.
There are many theories still circulating about why this famous woman with no known enemies came to her end. As one who worked with her while she was presenting BBC Breakfast news in the early 1990s, I can, for what it's worth, support the many other testimonies to her professionalism and easy-going manner, a welcome contrast to some of the more imperious "talent" around the BBC at the time. She was very charming, and apparently even tried to be pleasant to her stalkers, themselves also of interest to the police.
Her work on Crimewatch UK pointed to a vengeful criminal; her personal life yielded few clues, but that hasn't stopped the speculation; while the death of the "Jill Dando of Serbia" during a Nato bombing of a TV station in former Yugoslavia suggested another motive for her "assassination", as the press sometimes described it. The only person arrested and convicted of her murder, Barry George, later had his conviction quashed and was acquitted after a retrial.
This sensitively produced documentary, directed by Marcus Plowright, eloquently explains the detective's pessimism, with the help of interviews with Dando's friends and family, as well as Campbell's original police decision logs, which document every important judgment he made during his time handling the case.
The best TV shows of 2019 (so far)

Show all 47
Filmed in naturalistic style, dwelling on the interviewees during their questioning, Campbell is really the central character here, and he spends a good deal of time explaining the complexity and weight of evidence they had to sift through: "We had over 2,000 people named as potential suspects or responsible. Some actions to trace and eliminate one person might take a day. One action might take two weeks. But there's thousands of them and that's the issue of managing stranger homicides – you're looking at it and thinking, how do you know which one is right then?"
That, at least partially, accounted for the fact that George, though later acquitted in any event, took a year to be questioned. By the way, George – or a representative of his such as his lawyer – doesn't appear in the film beyond archive footage of his going in and out of court, plus some bizarre images of him from before his arrest.
Campbell cannot hide his irritation with the criticism that has persisted over the decades. Though this solemnly paced film is subdued and quietly spoken, the frustration palpable, and it produces the most dramatic, if still understated, sequence: "Well there's always been the view, in the media and elsewhere that the police chose Barry George somehow as a scapegoat and, for want of a better word, a patsy for the investigation team because we couldn't solve it, and a lot of is somewhat insulting and completely untrue, and wrong. If none of the things had emerged, he would never have been charged at all."
But it's not just the media. Dando's cousin Judith tells us: "For him to have done it, all the stars would have had to be aligned ... People didn't notice that he was walking around with a gun ... He would have had to been there at the right time ... How did he know how to do it? There were all these questions where you thought that someone like Barry George wouldn't have been capable of doing it."
Where the documentary works best is when it is focused on the one piece of hard evidence that linked George to the killing of Dando – a single microscopic particle of gunpowder residue discovered in the inside pocket of George's three-quarter-length dark overcoat, recovered from his home.
On the one hand, it was an odd thing to be left behind in a coat pocket. It was a "type two" mix of chemicals, out of five possible alternatives, matching the residue at the crime scene. And George was a "local", and had been roughly in the area at the time.
But that was it, and, with the help of a forensics expert, the programme shows why the law could not rely on just one particle of residue, as anyone who uses public transport in London, apparently, could pick one up quite randomly. Hence George's eventual acquittal.
The conclusion of it all seems to be that, barring some unexpected revelations, Dando's friends and family will not have the closure they so obviously crave. I thought her brother – brave at the time and now in dealing with the cameras – put it especially candidly: "I would like to see somebody charged and convicted, but I would just like to know, why someone would want to kill her. You know, I would like somebody, the person who did it, to be able to tell me, or to be able to tell a jury or a judge, why it happened. And that would be fine, that would put my mind at rest and that would be the closer for me." (Do you think that you ever will?) "Er... I remain hopeful ... that that will happen, erm... we're 20 years on now so, the odds are against it, but I live in hope."
A tremendously sad, strange story then, and just as unfathomable today. Dando's friends, family and the producer and director of the film have made a fitting and balanced tribute to her, something she deserves. I can't really add anything to that.
Join our new commenting forum
Join thought-provoking conversations, follow other Independent readers and see their replies