Muslim Drag Queens, Channel 4 - TV review: A touching insight into the life of Britain's first Muslim drag queen
A heartbreaking introduction to a group of people desperately trying to live their lives within two communities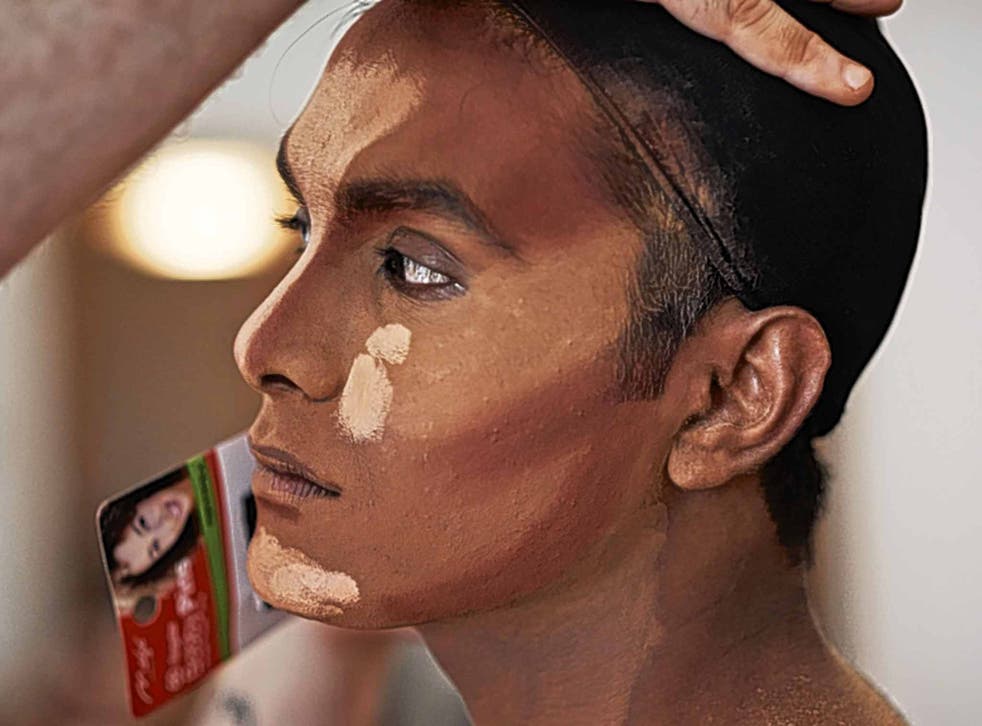 First it was the Grexit. Then came Corbynomics. Now it's Gaysian Rights making the headlines. But behind this latest snappy word merge is a serious issue, and one that is rarely properly addressed.
At the forefront of the Gaysian Rights movement – and Channel 4's insightful documentary Muslim Drag Queens – is Asif Quraishi, an intelligent, charming British Muslim who is Britain's first out and proud Muslim drag queen. But his attempts to reconcile his faith with his sexuality are not always met with enthusiasm.
In shocking scenes at the start of the programme, Asif is seen reading hate emails that contain death threats not just against him, but his parents.
The show made headlines even before it was broadcast, with those taking part being offered police protection amid fears about how the Muslim community would react.
And it's this reaction that was at the heart of what proved to be a hopeful – yet heartbreaking – introduction to a group of people who are desperately trying to live their lives within two communities that are completely at odds with one another.
"I pray. I go to the mosque. I fast at Ramadan. I've been on pilgrimage," said Asif.
But he also dresses in drag, and a burqa, during his stage act as alter ego Asifa Lahore.
"I'm saying fuck you to all those people who gave me death threats – and I'm looking fabulous while doing it," he said.
And he wasn't wrong. Blessed with natural beauty and a petite frame, Asifa stole the show with every stiletto-ed step. But behind the expertly applied make-up, she is fighting a major battle on behalf of all those who don't dare to wear their sexuality so openly.
"Being gay and being a Muslim is something that will never be accepted," revealed one anonymous reveller at the Gaysian nightclub in Birmingham.
And for fellow drag queen Imran, whose alter ego is Zareena Khan, it was this lack of acceptance that seemed to hurt the most.
Access unlimited streaming of movies and TV shows with Amazon Prime Video Sign up now for a 30-day free trial
Sign up
"Being Asian and a drag queen and gay, you can't be happy any way. It's like a cover- up, no matter which life you're living. It's like being a clown who is crying inside."
Sadly for Zareena, who is incredibly popular online among married Muslim men, it became increasingly obvious that many of her problems didn't stem from being Asian, or Muslim or from being gay. Instead they are result of deep-seated insecurities and an overwhelming desire to just be loved.
Register for free to continue reading
Registration is a free and easy way to support our truly independent journalism
By registering, you will also enjoy limited access to Premium articles, exclusive newsletters, commenting, and virtual events with our leading journalists
Already have an account? sign in
Join our new commenting forum
Join thought-provoking conversations, follow other Independent readers and see their replies