Once Upon a Time in Iraq review: A sensitively made film about the war – at last, we hear from those who went through it
A new documentary series examines the realities of the Iraq War and life under Isis, with personal archive from civilians and soldiers from both sides of the conflict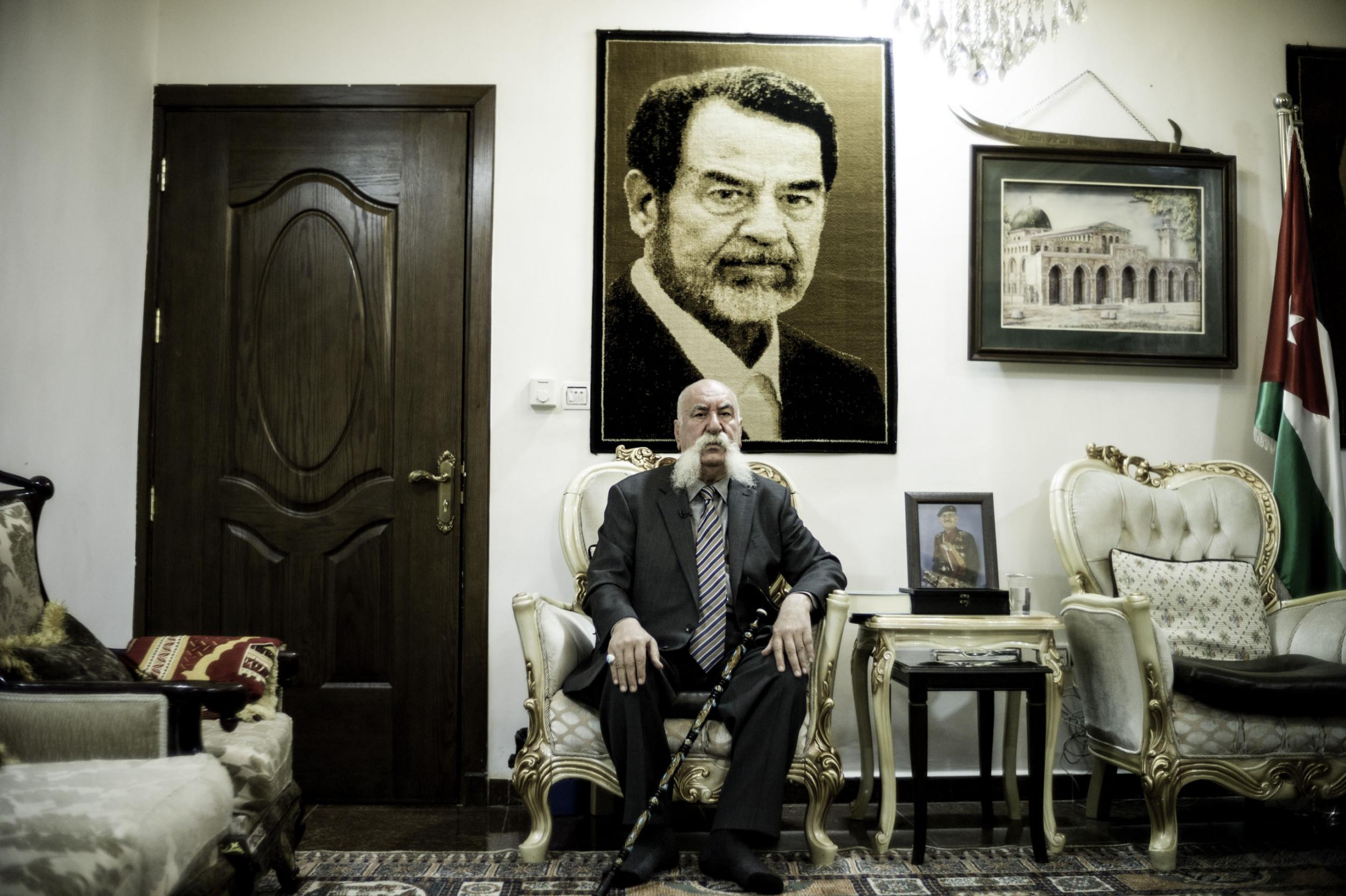 Once Upon a Time in Iraq (BBC Two) is a five-part documentary series that tells the story of the Iraq War that began in 2003. Its long traumatic aftershocks are told through the eye-witness accounts of just a few who were there: Iraqi civilians, journalists, and American soldiers. Directed by James Bluemel and narrated by The Lord of the Rings and The Hobbit actor Andy Serkis, it has the simple aim of allowing first-hand accounts and reflections of the war to be heard. Some of it is conflicting, inevitably – but it does not purport to be another public inquiry, and it is all the better for that.
The impressions we have of Iraqi civilians are mostly from the news footage of them, like extras in a movie, screaming in grief after yet another atrocity. This sensitively made documentary about Iraq's agonies changes that. At last, we hear from those who went through it.
No doubt the stories will grow more upsetting to listen to as the series moves towards the civil war and the rise of the Islamic State. But this first instalment concerned the (relatively) happy time of the brutal but stable and liberal (by Middle East standards) dictatorship of Saddam Hussein, and the first heady days of liberation from him. There was some surprising stuff. I didn't know, for example, that there was once such a thing as an Iraqi heavy metal scene – that is outside of a WMD facility. Yet we see for ourselves grainy home video footage of a gig featuring the lead singer of Iraq's first such band, Waleed Neysif, headbanging away to the Mesopotamian equivalent of Motörhead's "Ace of Spades", but prudently dedicating the song to the glory of "our President Saddam".
Looking back now in his mid-thirties, the rather dapper Waleed explains that, like many young Iraqis, he was infatuated by western culture, in his case inspired by the Backstreet Boys. For him, hanging out in his "blue jeans" and drinking Coca Cola in a fake McDonalds restaurant in Baghdad called "MaDonal" was the epitome of cool. When he heard George Bush say that "they hate our freedoms" he couldn't understand it and yearned for the Yanks to invade. "I was like pro-war," he says. Although Tony Blair might be right that the world is a safer place without Saddam, it's not obvious that Iraq is. As Waleed puts it, the difference is that under Saddam you could nip out to buy cigarettes without being blown up by a car bomb.
The Iraqi comedian and journalist Ahmed Albasheer has a similar story. Now the funniest man in Iraq, he was in those days sneakily swapping his dad's cassette of the Quran in the car stereo with bootleg rock music, and going around telling the girls his name wasn't really Ahmed, but actually Keith. He explained how Saddam had set the fashion for the thick black porn star-style moustache. So many Iraqi men emulated the style that it seemed like an entire nation had turned itself into a Freddie Mercury tribute act. Sadly their facially expressed virility couldn't match the firepower of 170,000 well-trained and equipped coalition troops.
Yet, for due balance, we also hear from a man with a luxuriant handlebar moustache relaxing in what looks to be a Saddam shrine. His most prized possession is a handwoven tapestry of the face of the father/murderer of the nation. He still dreams of him sweetly every night. Like otherwise sane people today in North Korea or the Uxbridge and South Ruislip Conservative Party, many Iraqis were then sincere in the belief that their leader was a beneficent national saviour.
It is also fascinating, even mesmerising, to hear from a muscle-bound ex-US Marine, a retired Rambo in a bandana who'd been in the spearhead of the misguided invasion. Swigging from a bottle of tequila, as you do when being interviewed by the BBC, this self-styled Jedi seems conflicted about the killing he did. Off-camera the interviewer asks him if it was worth it. "Yes," he replies. Then a pause. "I mean it has to be worth it. What's the alternative?"
I think we all know the answer to that now.
Join our commenting forum
Join thought-provoking conversations, follow other Independent readers and see their replies