Ordinary Lies, TV review: Even Robin Thicke wouldn't be able to untangle the threads of moral ambiguity wrapped around this episode
Episode 4: Loudmouth Rick is involved in a tale of underage sex wrapped in moral ambiguity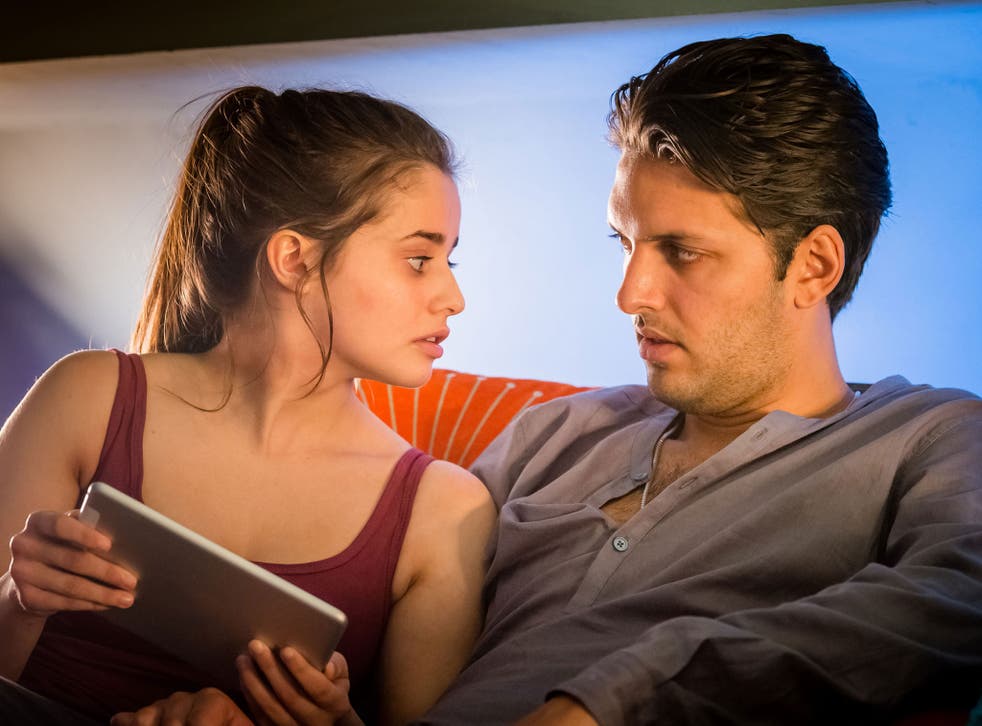 After three consistently brilliant stories, tonight falls short of the mark as the gobbiest member of JS Motors finds himself in the midst of a thirty-something life crisis. Unlike previous episodes that have swerved off in exciting new directions, this week feels stunted and underdeveloped in comparison.
But even before we get to all of that, there's a more pressing dilemma at hand: the underage sex. We're hit by fresh headlines each of another child sex abuse sex scandal, which makes it hard to know what to make of this episode.
The lines are so blurred that even Robin Thicke wouldn't be able to untangle the threads of moral ambiguity that are wrapped around this episode.
The relationship between Ruby (Holly Earl) and Rick (Shazad Latif) is not clear cut: this isn't a sinister tale of grooming or abuse but it's based on the awe of a 15-year-old and a young man's desire for escapism from the humdrum.
There is a mutual attraction between the pair but at the same time as the adult in the relationship, Rick should unequivocally take responsibility.
Unlike his colleagues who instantly recognise "jailbait" when they see it, Rick is far from smart – only realising his folly when he's taken things too far. A bit like Kathy last week, who is trying to fix her own marriage, Rick does try to do right at the end.
As we watch him ride off into the night with the sounds of "Guantanamera" – Rick's happy song – playing in the background, there's a strange sense of satisfaction. After all the trouble he's caused, our unlikely hero finds some sort of resolution and happy ending.
The best TV to watch in 2015

Show all 13
The episode as a whole doesn't match the high standards of previous weeks. They've been packed with unpredictable - and dare I say it a little bit exhilarating – drama. It's a shame really, tonight is a little too ordinary for Ordinary Lies.
Register for free to continue reading
Registration is a free and easy way to support our truly independent journalism
By registering, you will also enjoy limited access to Premium articles, exclusive newsletters, commenting, and virtual events with our leading journalists
Already have an account? sign in
Register for free to continue reading
Registration is a free and easy way to support our truly independent journalism
By registering, you will also enjoy limited access to Premium articles, exclusive newsletters, commenting, and virtual events with our leading journalists
Already have an account? sign in
Join our new commenting forum
Join thought-provoking conversations, follow other Independent readers and see their replies