Patrick Melrose episode 5 review: A thoughtful end to an award-worthy mini-series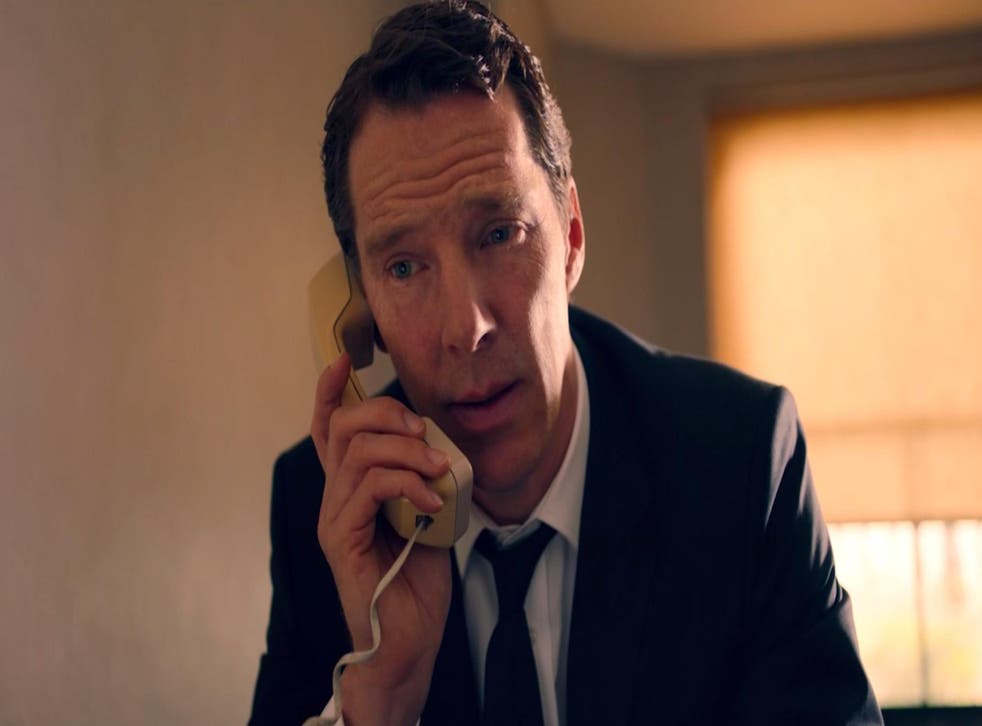 Benedict Cumberbatch only had two roles on his bucket list, one was Hamlet, whom he has already played, the other was Patrick Melrose.
You could tell how much the part meant to him across the five episodes of the Showtime/Sky Atlantic adaptation, which really ran the emotional and psychological gamut. Delirium tremens was the latest acting feat Cumberbatch had to pull off this week, convulsing in the back of a cab in an even more visceral way than he did in episode one when Patrick was withdrawing from heroin.
Time had jumped forward again for 'At Last', an appropriately grimly-titled final episode that centered on the death of his mother, Eleanor.
It's wretched how a funeral can force you to really appraise the departing human and your relationship with them, and this one proved too much for Patrick, who left only a question mark on his speech notes, hoping that his usual sardonic wit would come to him in the moment, but instead broke down in tears and exited the church.
Through flashback we saw the incredibly moving moment Patrick, by then already an adult with children of his own, told his mother for the first time what she possibly already knew, that his father, her husband, had raped him as a child.
"Me too," Eleanor replied, the shock of this hitting Patrick hard, at first out of sadness that she was abused by him too, but then probably with anger - somehow she even managed to come across selfish in this moment, immediately shrugging off the rape of her son and putting the attention back on herself.
Jennifer Jason Leigh gave an incredible performance as Eleanor across the series (you forget there is 56-year-old under that frail old woman), which has been fantastically acted across the board, from Cumberbatch to Hugo Weaving (David Melrose) to Jessica Raine (Julia) to Pip Torrens (Nicholas Pratt).
The writing, as ever, was very sharp, and in amongst the grief and regret and longing where some very funny lines, Patrick questioning, "Why isn't there a bar in this place [the euthanasia clinic], it would make a fortune," and Pratt concluding that Patrick losing his inheritance "must be rather thrilling" for Patrick and his children "after such a long exemption from competition." Side-note: I would have liked to have known why Patrick's tolerance for Pratt was so high, a man who deserved a punch in the face on no fewer than 40 occasions across the series.
If I've one criticism of Patrick Melrose it's that the causal relationship between scarring past and subsequent drug abuse was a little too clear/accentuated. Countless addicts manage to implode their lives without a clear reason or triggering event, and perhaps centering on such a macabre one misrepresents how addiction works slightly.
Nevertheless, what a fantastic show this was, and one no doubt bound for BAFTAs and Emmys in the mini-series and acting categories.
That very English style of stoicism can be useful for deflecting pain and making jokes, but more often than not is a horrid and crippling weakness - seemed to be the show's parting thought.
I only wish the show had been longer. Five episodes probably made sense for budget reasons, but I certainly would have welcomed a whole season on each of the books - the rampant addict period, the returning to society period, the marriage demise period and the rehab period. Each was so gripping and delicately done.
Join our new commenting forum
Join thought-provoking conversations, follow other Independent readers and see their replies