Poldark review: Demelza's insouciance is almost as impressive as Ross' pecs
Episode 4: The Poldarks were horrified by the news of Ross's marriage, with Cousin Francis warning the couple would no longer be welcome in polite society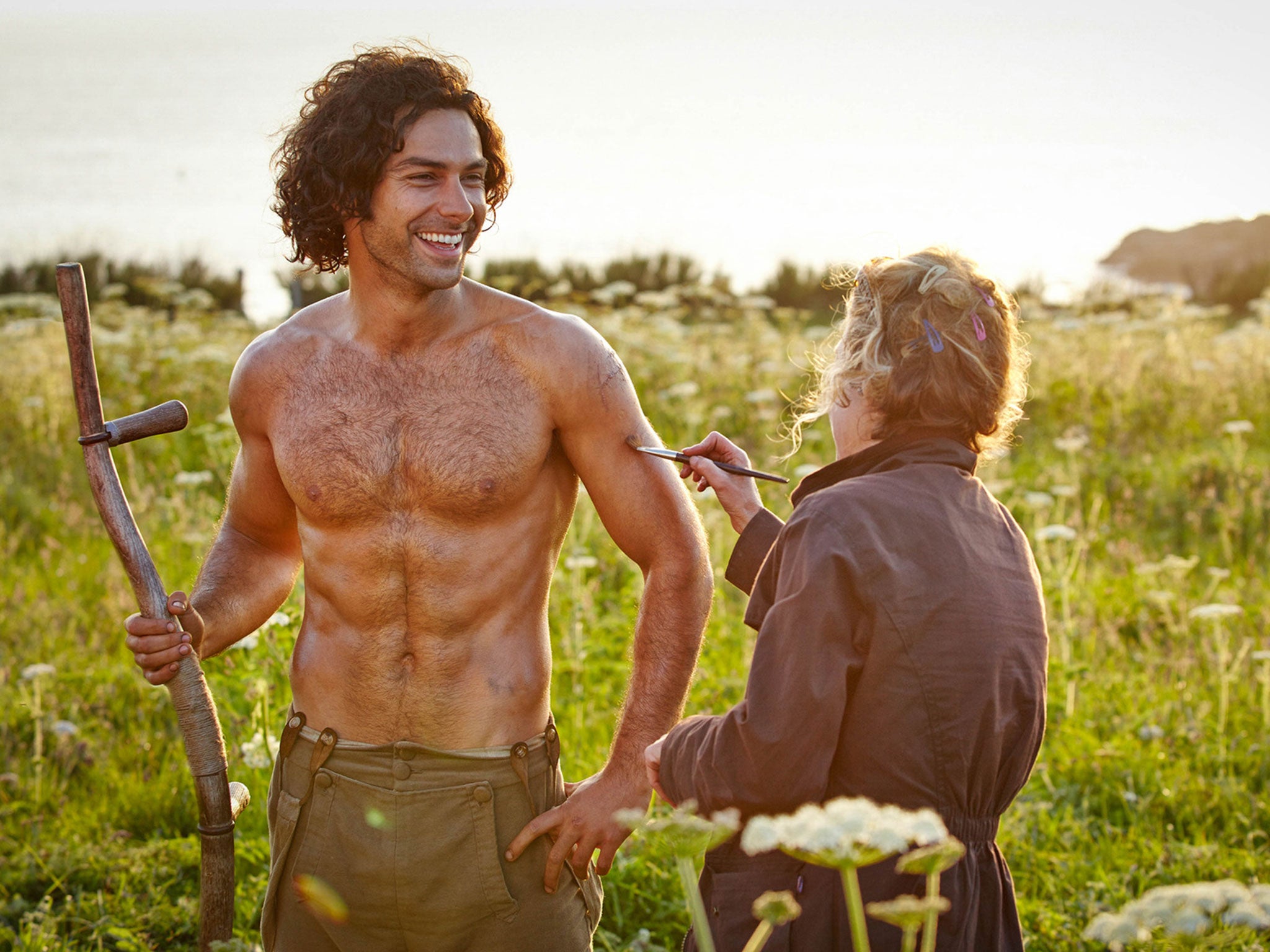 Last week on Poldark, Aidan Turner's glistening pecs left us in no doubt about his credentials as television's new romantic hero (Darcy's wet shirt now looks so prudish by comparison), but what of his romantic heroine?
Does Demelza (Eleanor Tomlinson) come up to scratch? That was the question in last night's episode, as the kitchen maid-turned-lady of the manor struggled to settle into her new status.
The rest of the Poldarks were horrified by the news of Ross's marriage, particularly Cousin Francis, who warned the couple would no longer be welcome in polite society.
Ross responded with the sarcastic insouciance we've grown to love: "A life of peace and seclusion? I must try to bear it as best I can."
Poldark in pictures
Show all 37
He always had faith in his Demelza and after an extended crisis of confidence, she justified that faith, walking into a family dinner, like Beyoncé striding on stage at the VMAs – although her after-dinner singing wasn't quite up to Beyoncé standard.
If you weren't cheering the new Mrs Poldark on before, you certainly were after this triumph.
Join our commenting forum
Join thought-provoking conversations, follow other Independent readers and see their replies