Strippers, Channel 4 - TV review: 'More like a reality TV show than a serious documentary'
Ellen E. Jones
Tuesday 25 February 2014 17:35 Comments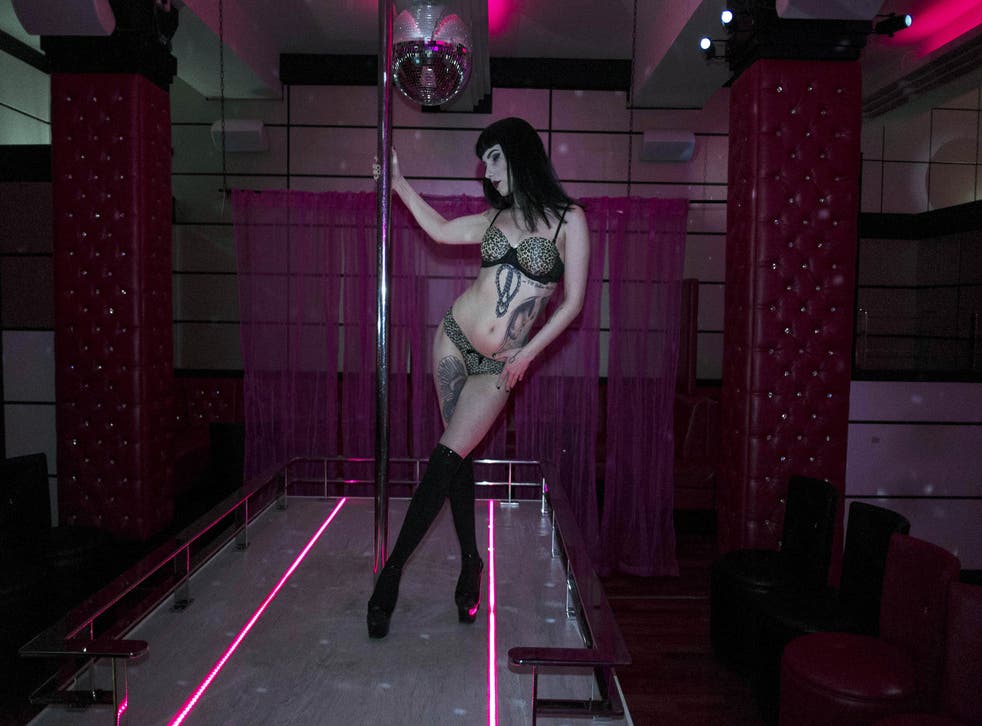 None of the women featured in Channel 4's new three-part documentary series Strippers is on the property ladder yet.
That might be less to do with rising property prices than the fact that – whatever "house mother" Shelley had to say – taking your clothes off isn't all that lucrative, especially when the personal costs are taken into account.
In addition to Shelley, we heard from three of the dancers at her workplace Diamond Dolls in Glasgow. Former gymnastics champion Kim yearned for a nine-to-five job, 20-year-old Danielle was hiding the true nature of her employment from her parents, while Laefena from Estonia was a fully trained nurse who hoped stripping would pay off her debts. This focus on just three women's lives meant Strippers sometimes felt more like a reality TV show than a serious documentary.
The most revealing comments came not from a dancer, but from a punter. Following his cancer diagnosis, divorced father Colin had begun attending Diamond Dolls up to six nights a week, and believed he'd formed genuine relationships with the dancers. "A lot of the girls worry about me," he said. "They want to see that I'm happy." These words made a pitiable juxtaposition with the coldly indifferent attitudes expressed by the girls themselves.
Who's exploiting who? The number of strip clubs in Britain has doubled in a decade, so it's a question worth asking, but asking it only of the people with the most motivation to self-delude isn't particularly illuminating. Strippers might be better off talking to the owner of one of these lucrative business operations.
Register for free to continue reading
Registration is a free and easy way to support our truly independent journalism
By registering, you will also enjoy limited access to Premium articles, exclusive newsletters, commenting, and virtual events with our leading journalists
Already have an account? sign in
Join our new commenting forum
Join thought-provoking conversations, follow other Independent readers and see their replies