A Suitable Boy review: Bright and comprehensible, but an orange-filtered fantasy version of India
This adaptation of Vikram Seth's epic, 1300-page novel seemed promising, but we'll have to keep waiting for an Indian family saga of rugged verisimilitude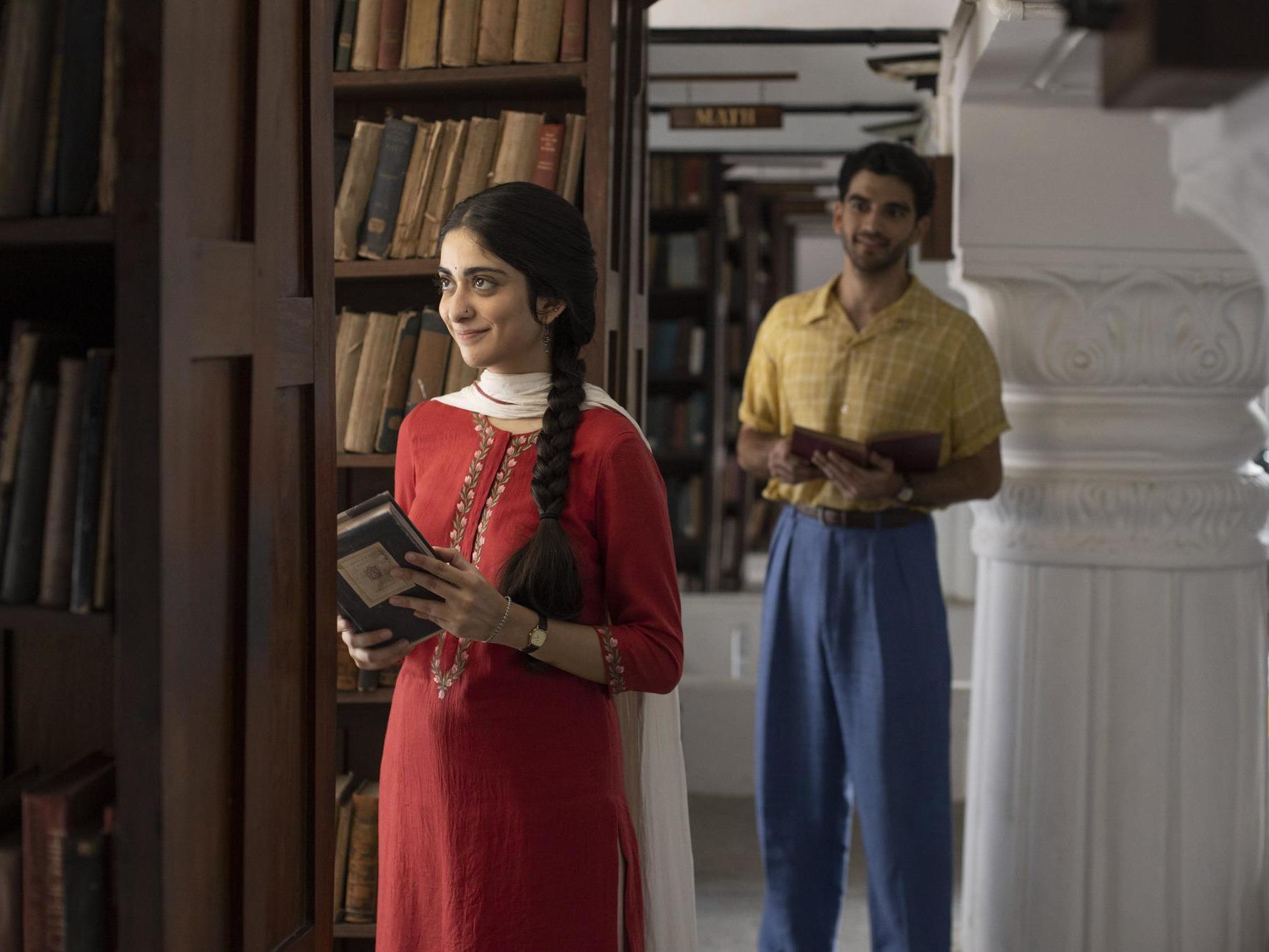 Close on the tail of The Luminaries comes another six-part, Sunday night adaptation of a Big Novel. You might have thought the BBC wouldn't attempt any feats of precis more audacious than squeezing Eleanor Catton's 850-page monster into six hours, but it turns out that was just a warm-up. At more than 1300 pages, A Suitable Boy (BBC One), Vikram Seth's 1993 epic of forbidden love, is one of the longest single-volume novels ever published in English. Like The Luminaries, it is more often admired from a safe distance than read. Perhaps this quality appeals to TV producers. Viewers recognise the titles, but haven't formed strong opinions on the contents.
Indian period drama has had a mixed recent history on British TV. British creators struggle to get past all the tourist-board cliches and creaking colonial buildings. Channel 4's Indian Summers in 2015 was glossy but slight. The less said about last year's Beecham House on ITV, the better.
On paper, A Suitable Boy is more promising. It was shot on location, so the buildings and landscapes at least look vaguely accurate. There's dust in the air. English mingles with Urdu and Hindustani. The director, Mira Nair, who has apparently wanted to film the book since its release, has assembled an almost exclusively Indian cast and crew.
There's one glaring exception, however, which is that the sole credited writer is Andrew Davies, the Viceroy of costume bonkbusters. His presence is fair notice that we'll have to keep waiting for an Indian family saga of rugged verisimilitude. For all its good intentions, this is still an orange-filtered fantasy version of India, where the characters speak English with the same mannered Indian accents and nobody can do anything without a sitar twanging.
Sure enough, the first episode starts at a society wedding, where Savita Mehra (Rasika Dugal) is marrying a university lecturer, Pran Kapoor (Gagan Dev Riar). There are swathes of brightly covered fabric, pompous uncles and beautiful daughters. These elites are waited on by battalions of silent servants and with no anxieties about money. With one daughter paired off, the bride's widowed mother, Rupa (Mahira Kakkar), a clucking Mrs Bennett type, immediately turns her attention to her younger daughter, Lata (newcomer Tanya Maniktala), a 19-year-old university student who prefers arguing about Joyce to planning her own family.
"I don't think I ever want to get married," says Lata, to the horror of Rupa, who wastes no time in enlisting the rest of the family to pair off this maverick. "You must help me to find a suitable boy for her," she says, and we're up and running. It's clear that Rupa and Lata's ideas of suitability will diverge, and it's not long before the younger woman meets Kabir Durrani (Danesh Razvi), a fellow student who approaches her in the library. He is handsome, clever and has a wicked cover drive. Suitable in nearly every way, you might think.
Their early flirtation is characterised by some unforgivably flat dialogue, as he says simpering things about books and reveals his devil-may-care attitude by sitting on a bench before she has asked him to. Aside from any other problems in the relationship, they have no discernible chemistry. She can barely bring herself to go to a poetry reading with him, let alone risk her family's censure. We hope he's not the only suitor.
Luckily, the other main relationship is more promising. Lata's brother in law, Maan Kapoor (Ishaan Katter), falls for a glamorous older singer, Saeeda Bai (Tabu), and there is a surprisingly creepy Oedipal edge to his pursuit. The love affairs take place against the backdrop of simmering Hindu-Muslim tensions, four years after partition. In depicting the dangers of Hindu nationalism, the programme also nods towards modern Indian politics. It's refreshing to see Indian period drama grounded in a least a semblance of political reality.
After the early exposition, understandable given the number of characters, the programme settles into its stride. Where The Luminaries was gloomy and difficult to follow, A Suitable Boy is bright and comprehensible, thanks to Davies' well trained eye for structure and Nair's unobtrusive direction. While they can't resist the hoary old attractions of trains and temples – there's even a Holi festival thrown in – they build a semi-plausible world with a clear story. In this strange year, escaping to a made-up place will suit plenty of viewers just fine.
Join our commenting forum
Join thought-provoking conversations, follow other Independent readers and see their replies