TalkRADIO, review: Breakfast show boor Paul Ross proves hard to stomach
As a broadcaster, Ross is fluent and experienced, which made his remarks about women all the more odious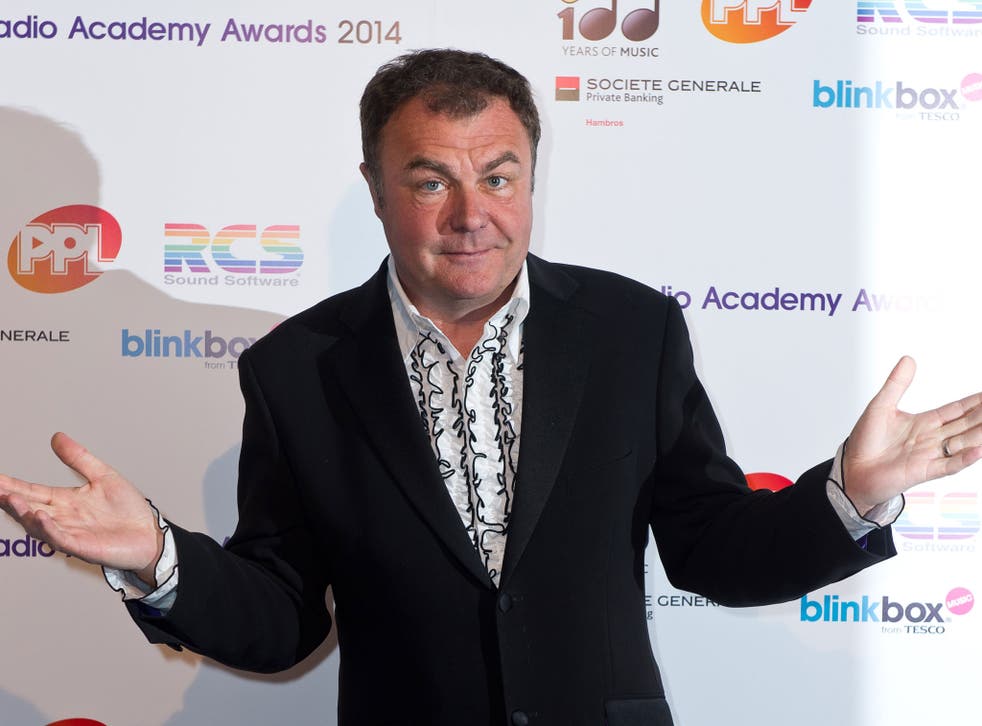 This week saw the arrival of a new radio station. OK, not new exactly.
TalkRADIO is in fact an old network, launched in the mid-Nineties, that was subsequently bought out and, on shifting its focus to sport, renamed talkSPORT. But now it has returned as a sister station, picking up its original name and its initial remit of topical chat.
So how did it fare on its first day? There were technical hitches, though this is to be expected for a station finding its feet. A more worrying hindrance came in the form of Paul Ross, motor-mouthed alumnus of LBC and BBC London, and host of talkRADIO's new breakfast show.
As a broadcaster, he's fluent and experienced, which made his remarks about women all the more odious. Reflecting on Sport Relief's reprisal of the comedy series Some Mothers Do 'Ave 'Em, Ross was not impressed – he said it went on too long and wasn't funny, which is fair.
Culture news in pictures

Show all 33
But then he had a mean dig at the actress Michele Dotrice, who played Betty. "I don't mean to be sizeist," he remarked. "But she's carrying some timber... She's a shed on legs." A few minutes later, discussing the presenter Penny Smith, he noted that she was "stocky... solid... The hour-glass figure... the sand has slipped to the bottom there."
Of course, sexism and radio aren't strangers. Just look at Radio 2 and its all-male daytime schedule, or the unapologetic sausage-fest that is Radio X. But even so, having this not exactly sylph-like fiftysomething man humiliating women on air on his first day was quite something. What an arse.
Julia Hartley-Brewer's show brought an awkward mixture of politics and popular culture. Her political commentary was sharply delivered though her discontent at the prospect of Adele headlining Glastonbury was undermined by the admission that she has no interest in attending a music festival anyway. I could also have done without the daft slogans, which included "the lady's not for turning off". Don't tempt us, Julia.
Jon Holmes, late of Radio X, was much better, bringing a subversive flavour to the tiresome phone-in format. One conversation with a man protesting about the closure of the Severn Tunnel spiralled into a skit about packs of man-eating dogs roaming Britain. Elsewhere, noting that his name was nowhere to be found on the talkRADIO website, Holmes abandoned his mic, found the station manager and hauled him back to the studio for an explanation. It was nicely done. Let's hope he can maintain the insurrection.
If Holmes's show had its edgy moments, Iain Lee's late-night show was non-stop insanity. Last autumn Lee was sacked by BBC Three Counties radio after clashing on-air with a Christian lawyer over her support for a minister who condemned homosexuality – he called her a bigot. His dismissal was ill-judged and unfair. Still, Three Counties' idiocy is talkRADIO's gain.
Lee insisted that he had no plan for the allotted three hours, though clearly a lot of thought had been put into creating an atmosphere of utmost randomness and chaos. Flicking two fingers at the mainstream talk show, he said he had no interest in discussing immigrants, Muslims or "sweets from your childhood". Instead, he talked about Gary Glitter, Pee-wee Herman, his problems with mental illness and his former employers.
"Everyone at the BBC has their own personal rent boy," he hooted, as his bosses got on the phone to their lawyers.
Join our new commenting forum
Join thought-provoking conversations, follow other Independent readers and see their replies