TFI Friday, review: Chris Evans revives the Nineties classic to great effect - then drives it off a cliff
Fast forward almost 20 years and Page 3 is extinct - just - and lad mags ain't what they used to be
Simon Usborne
Tuesday 16 June 2015 22:44 Comments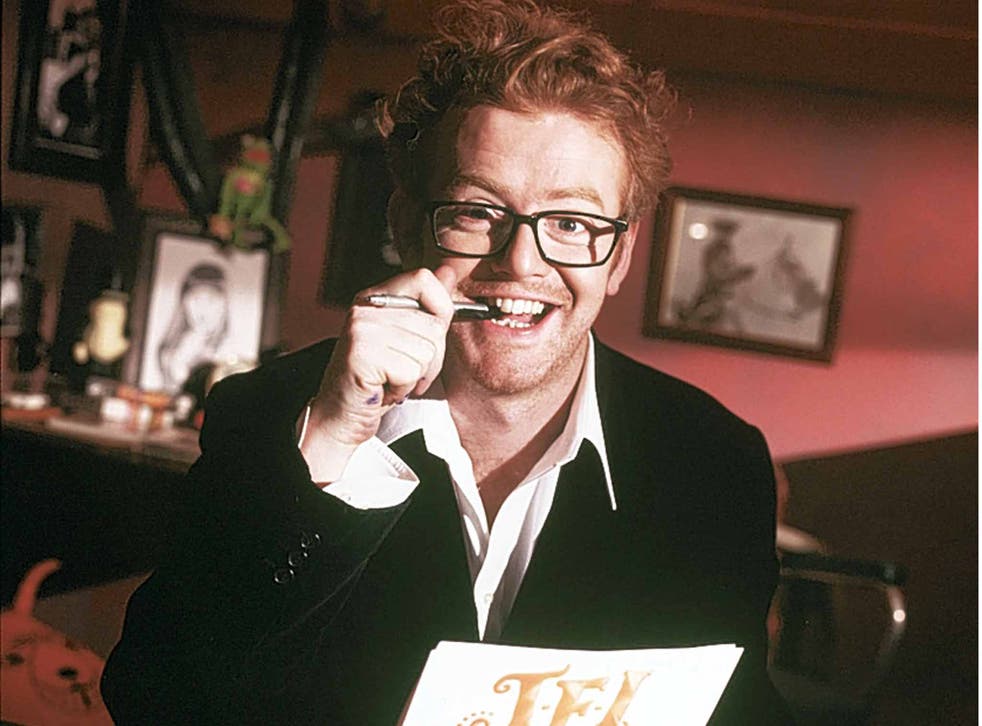 Even with its post-watershed running time, it looked like a big ask for ginger media mogul Chris Evans to regenerate the sweary, laddish dinosaur that TFI Friday can look like, with the benefit of hindsight, from the amber of 1990s Britpop, when lads were lads and ruled the world.
In 1996, Evans asked his first ever guest, the Page 3 model and FHM regular Kathy Lloyd, whether she was looking for a man. "Only if I fall upon one," she said, prompting Evans to leap on to the floor, lying on his back in the hope that Lloyd might jump his bones while the Neighbours theme still echoed in the nation's sitting rooms.
Fast forward almost 20 years and Page 3 is extinct - just - and lad mags ain't what they used to be, but, for reasons not entirely clear, TFI Friday was back for one night only. It could have staggered on to Channel 4 like a seedy velociraptor with stage fright, but a high-energy start recalled the gateway to the weekend at its most brilliantly silly and boisterous.
Evans' first guest this time revealed very little flesh. A fully robed Archbishop of York warned against the bad language that the 6pm show had become notorious for ("it won't be the almighty watching, it will be me!") before blessing the audience with holy water, holy tongue lodged firmly in holy cheek. You almost expected him to join the crowd for a plastic pint of Stella.
Blur brought the temperature down a bit, sorely missing a sore-throated Damon Albarn and playing like a tribute act in rehearsal, but Evans, ever the broadcasting pro, kept proceedings rolling along just like the old days, his thinner but still very orange hair contributing to a slightly odd but pleasing sense of nostalgia.
In "Freak or Unique" revisited, the girl who could cry milk could still cry milk, before a young man who had been rejected as an applicant as a nine year old came back to prove his worth. Tom Daley, who got good at diving instead, showed he could still perform his trick - contorting his stomach into simulated pregnancy before making it perform a Mexican wave.
Liam Gallagher and Roger Daltrey's duet of My Generation was the musical highlight, while regular features including It's Your Letters (IT'S YOUR LETTERS...) kept the blasts from the past flying out the screen before the "baby left, baby right" twins returned as - and this was enough to make any viewer feel old - basically adults.
A ridiculous roster of guests reduced some - Stephen Merchant, Rita Ora, - to 10-second appearances, before Amanda Seyfried parodied the dull Hollywood interview opposite Ewan McGregor, who Evans had called in to replace him, and a cameo by Kenneth Branagh. Shaun Ryder, whose two sweary appearances on the original show caused Evans a world of Ofcom bother, came back with his mouth taped up - and still didn't swear.
And then you wondered why anyone had decided this thing needed to last more than hour. Cue Lewis Hamilton, who's good at driving but is a total fun-sponge on TV. A fun thing became so boring, with nods to Top Gear and an extension to the running time that no one wanted. Jeremy Clarkson continued his Evans-enabled broadcasting rehabilitation with a TV follow-up to his Radio 2 appearance, but it was too brief to care about.
Access unlimited streaming of movies and TV shows with Amazon Prime Video Sign up now for a 30-day free trial
Sign up
TFI Friday was only meant to last an hour. The first 60 minutes might have been safer and cleaner than the groundbreaking former self, but it made this sober viewer felt about as drunk as his former sixth former self, circa 1998 - and that's a good thing. But guys, pull the plug when the going's good.
Register for free to continue reading
Registration is a free and easy way to support our truly independent journalism
By registering, you will also enjoy limited access to Premium articles, exclusive newsletters, commenting, and virtual events with our leading journalists
Already have an account? sign in
Join our new commenting forum
Join thought-provoking conversations, follow other Independent readers and see their replies