The Affair, TV review: Dominic West and Ruth Wilson excel in a raw, sexy and slick drama
The US drama has already bagged two Golden Globes, including best drama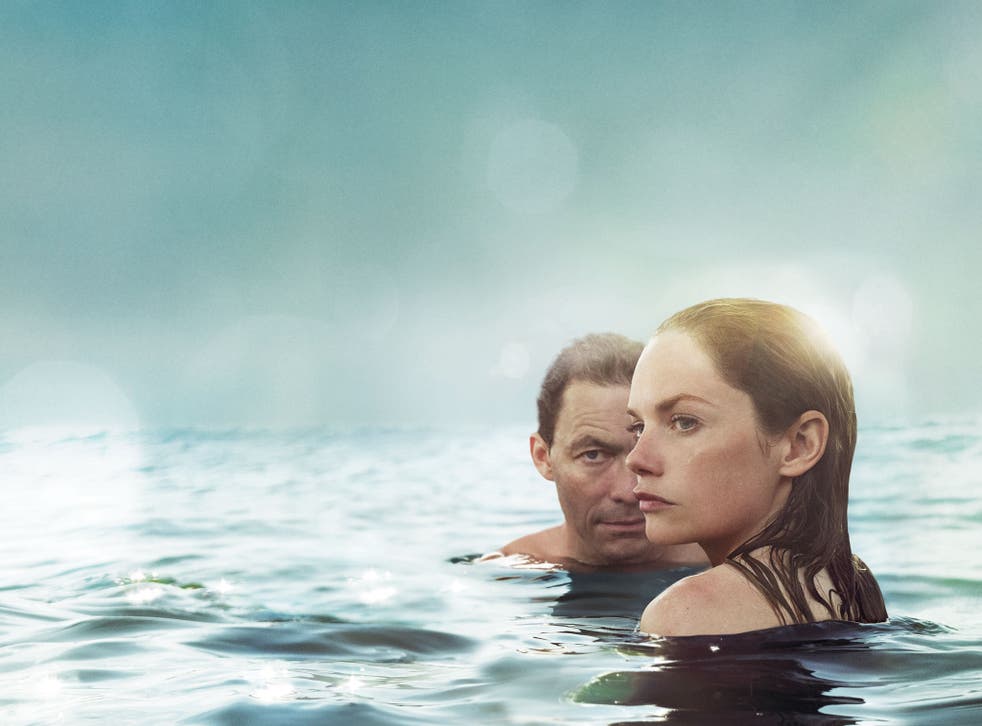 It was hard to review The Affair. Such was the seductiveness of this intricate drama that after two episodes of being drip-fed details of an explosive extramarital relationship, I was terrified of reading spoilers. Because despite starring two Brits – Dominic West and Ruth Wilson – this was a US production that's wrapped in the states and already bagged two Golden Globes, including best drama (beating Game of Thrones).
What makes it so watchable? The stellar cast, for starters. West (Jimmy McNulty in The Wire) convinced as frustrated Brooklyn-based father of four, Noah Solloway. Noah, married to Helen (Maura Tierney), is a school teacher working on his second novel who is forced to rely on his father in law for hand-outs to keep the family afloat. Likewise, Wilson's Alison, a married waitress dealing with the death of her child, was compelling as both a grief-stricken mother married to childhood sweetheart husband Cole (Joshua "Pacey in Dawson's Creek" Jackson) and free-spirited temptress.
Contradiction is at the heart of the drama, set during the Solloways' summer with Helen's wealthy family in Montauk, Long Island. Each episode is in two halves, with Noah and Alice recounting their version of events to a detective (who we learnt in the second episode was investigating a death in the community). Both were unreliable narrators who disagreed on the big questions: Who approached who? Who initiated more contact? Who invited who into the shower? And the minutiae, like which flavour jam the Solloways bought at the market.
Golden Globes 2015 winners

Show all 15
Clothing was also a point of contention. In their first meeting, Noah recalled Alison in a short bright yellow waitress uniform; we watched his eyes linger on her perfectly toned thigh. With Alison as narrator, we saw the same episode with the same uniform but a drab off-yellow, over-the-knee dress. Appropriate for a woman who sees her life as that bit duller since the loss of her son. Reminiscent of psychologically thriller Gone Girl, we were left not sure for whom we should be rooting.
Like the Dorset coast in Broadchurch, Montauk had a huge presence. The town at the easternmost point of Long Island, might not be the "end of the world" as Alison saw it, but it felt like it for some. The magazine-worthy beachfront homes with their panoramic decks and outdoor showers became gilded cages and claustrophobic enclaves that magnified misery.
The Affair feels raw, both sexy and unsexy – there is a lot of sex, mostly awkward or uncomfortable-looking, but real, in a slick stylised package amped up with an evocative soundtrack. Everything's a contradiction, but I'm warning you, you'll fall for it.
Register for free to continue reading
Registration is a free and easy way to support our truly independent journalism
By registering, you will also enjoy limited access to Premium articles, exclusive newsletters, commenting, and virtual events with our leading journalists
Already have an account? sign in
Register for free to continue reading
Registration is a free and easy way to support our truly independent journalism
By registering, you will also enjoy limited access to Premium articles, exclusive newsletters, commenting, and virtual events with our leading journalists
Already have an account? sign in
Join our new commenting forum
Join thought-provoking conversations, follow other Independent readers and see their replies