The Bay review: Missing child drama has parallels with Broadchurch but is packed with TV tropes
The new ITV series has texture, but the machinery is knackered
Ed Cumming
Wednesday 20 March 2019 23:12 Comments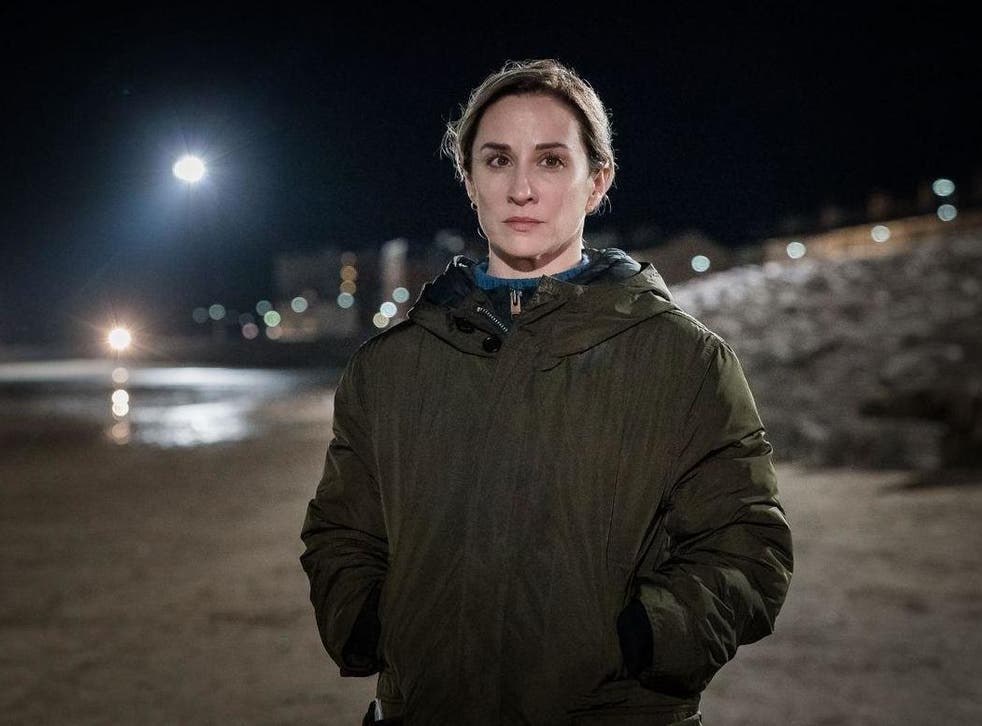 Missing kids. Why is it always missing kids? Isn't there enough to be depressed about? What is it about the current news cycle that makes TV creators think we need another dose of gritty reality? In the week that a long-awaited Madeleine McCann documentary has appeared on Netflix, and shortly after Abducted In Plain Sight, another absent-children true crime series, comes The Bay, a six-part ITV drama.
We can tell that it's different from Broadchurch because it's set in Morecambe. I'm sure the British seaside used to be a happy place. At some point it seems to have become a picturesque backdrop for missing children to wash up, a sandy theatre of murder fringed with fish and chip shops. Let's not blame Brexit.
The copper-with-a-heart is DS Lisa Armstrong (Morven Christie). At work, she is a family liaison officer. The rest of the time she is liaising with her own family as the single mother of teenage children, trying to juggle the demands of the job with her own social life. In the first scene of this first episode she goes out on the town in a hot pink party frock, gets pissed, bawls some karaoke and has a quick knee-trembler down an alley with a roguish stranger, Sean (Jonas Armstrong).
The best TV cliffhangers of all time

Show all 38
The next morning, she arrives hungover at the station and runs straight into a briefing about two missing teenagers. In a twist as surprising as the tide, Sean turns out to be their stepfather. Armstrong suddenly finds herself at a quandary. Does she imperil the biggest case in town and her entire career, or admit to a shag?
A similar issue occurred in the first episode of Line of Duty, when DCI Tony Gates had to decide whether to protect his lover Jackie Laverty. There, at least a motive and character were vaguely established before a surprising decision. The Bay just presents it cold and it slights the whole edifice.
None of which is to say Christie doesn't make a fist of drawing a real person from her part. Armstrong is believable, too, as the suspicious, sketchy partner, but what's the point of reasonable characters if the script forces them to make preposterous decisions?
For all the inevitable parallels with Broadchurch, Morecambe is an effective setting, still haunted by the cockle-picker tragedy and riven with the dissatisfaction that contributed to its Brexit vote. The Bay is full of people on the fringes, worn thin and making do, with never quite enough money or options. The Lancashire scenery is shot to show the odd moment of gruff beauty, with the soundtrack adding to the general sense of anxiety.
None of it is enough to redeem the police-drama tropes. The Bay has texture, but the machinery is knackered. When a child washes up on the beach our reaction ought to be more than boredom.
Register for free to continue reading
Registration is a free and easy way to support our truly independent journalism
By registering, you will also enjoy limited access to Premium articles, exclusive newsletters, commenting, and virtual events with our leading journalists
Already have an account? sign in
Join our new commenting forum
Join thought-provoking conversations, follow other Independent readers and see their replies