The Billion Dollar Chicken Shop review: A fry-on-the wall doc for fast-food aficionados only
The BBC programme - which looked at the secret behind Colonel Sanders' success - is essentially a good bit of public relations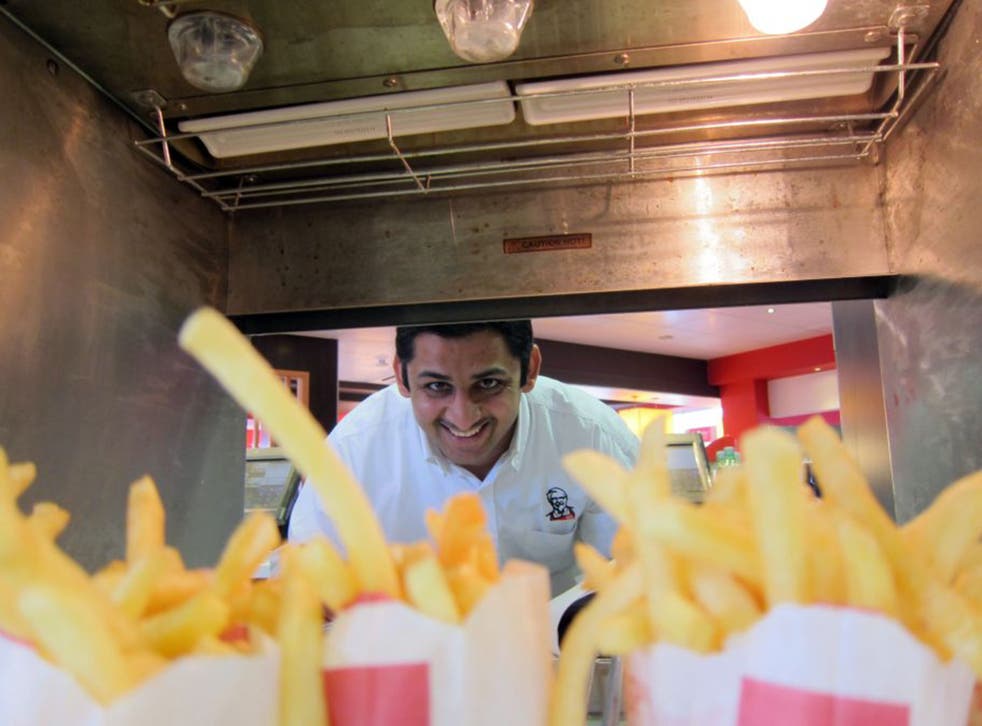 The story of Kentucky Fried Chicken is a remarkable one. That of an Indiana farmboy – Harland Sanders – who wore out his rubber soles hawking his technique for fried chicken to individual restaurants before it was turned into one of the globe's biggest fast-food successes.
I'd recommend William Whitworth's 1970 New Yorker profile of Colonel Sanders for the proper history but, BBC1's take, The Billion Dollar Chicken Shop, is interesting enough. Though I'm not sure that even the most devoted aficionados of Sanders' secret spice mix think that the operation is worth three prime-time hours, for what is – essentially – a good bit of public relations.
Still, at least we got to meet Beth. Beth, a member of staff at the chicken giant's Denton store near Manchester, might be my favourite documentary star of the year. Only just hiding her cynicism behind her chirpiness, she gave the cameras a tour around her store. Stopping by the gents she narrated the tour: "And there's a toilet roll on the floor… which [looks at camera] I'm obliged to put back now." Then she sniffed and embraced the aroma, "Oh my God! Oh my God, don't even go in there." You'd like her.
Everyone else had very much swallowed the Mega Jug of KFC Kool-Aid, though. They – obviously – included Martin Shuker, KFC's UK managing director. Or, as the chummy captions had it "Martin, MD", putting Shuker on level first-name-only pegging with his store staff.
Shuker likes to go to stores and reward high-performing staff with his own personal "Winner's Awards" which are sort of like Iron Crosses for finger-lickin' efficacy. Though if I were the recipient, I might ask for a pay rise or, I dunno, equity, but those honoured seemed happy enough.
As did chicken supplier Andrew, who managed an interesting rhetorical soft-shoe shuffle when explaining in detail how the chickens were marched to their demise. A scenario that involved a rather loaded – albeit accurate – description of them being walked "into a gas chamber". He followed this with the observation that – given the good state of the conditions – "I wouldn't mind being a chicken in here." If you say so, pal.
Register for free to continue reading
Registration is a free and easy way to support our truly independent journalism
By registering, you will also enjoy limited access to Premium articles, exclusive newsletters, commenting, and virtual events with our leading journalists
Already have an account? sign in
Register for free to continue reading
Registration is a free and easy way to support our truly independent journalism
By registering, you will also enjoy limited access to Premium articles, exclusive newsletters, commenting, and virtual events with our leading journalists
Already have an account? sign in
Join our new commenting forum
Join thought-provoking conversations, follow other Independent readers and see their replies