The Bisexual review: What British comedy needs to break through the stereotypes and move forward
Desiree Akhavan's energy is distinctive, both in her work and her onscreen demeanour: at once a little jittery, but also world-weary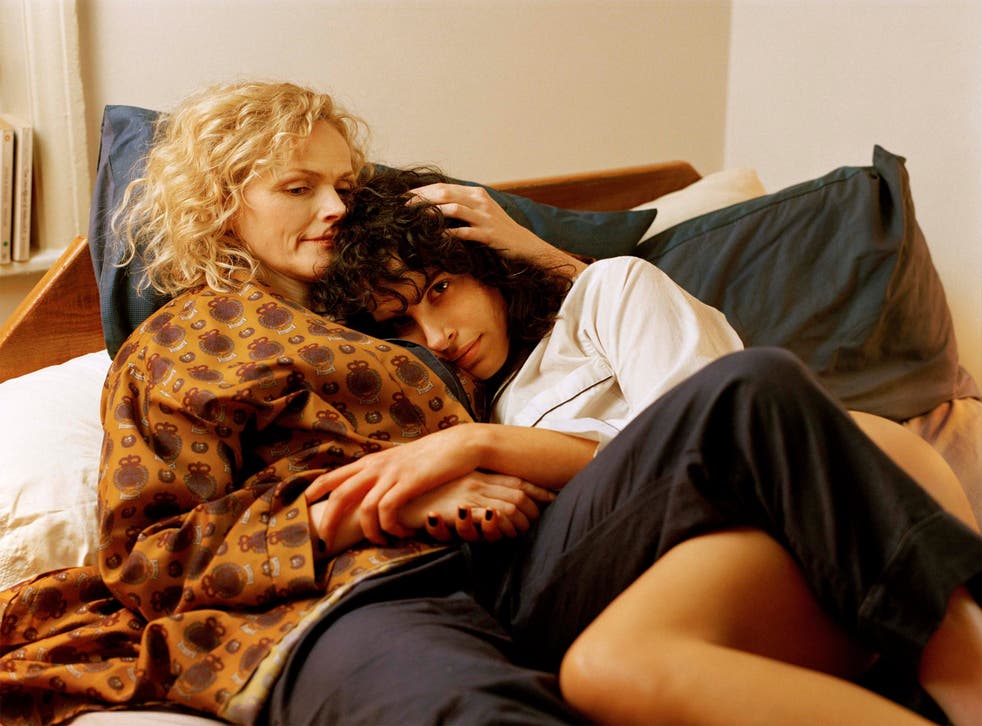 "Sex is complicated," Leila (Desiree Akhavan) admits to us. "You strategise how you're gonna get it. And then you anticipate it. Then, once it's finally happening, don't you wish you could fast forward, because all the pressure is on you to cum and you'd rather just worry about your own orgasm?"
Welcome to modern anxiety, Channel 4's The Bisexual declares, where the pressure is so high, even sex has become an unassailable task. The series is the latest from Akhavan, best known for directing a double-hit of critically successful independent films: 2014's Appropriate Behaviour, a similarly fretful comedy dealing with the aftermath of a breakup, and this year's The Miseducation of Cameron Post, about a teenager sent to a gay conversion therapy centre.
Akhavan's energy is distinctive, both in her work and her onscreen demeanour: at once a little jittery, but also world-weary, as if she's been plugging holes in a leaking dam of emotion for years of her life. Her character in The Bisexual, Leila, confesses that when she gets upset she does jumping jacks, "because it gets your heart rate up". It's another in a long line of futile distractions.
The Bisexual is, at its core, about Leila's exploration of her own sexuality. After years with the same woman, Maxine Peake's Sadie, and after years identifying as a lesbian, Leila can sense that she's displaced in life. Yet the show also deals with how muddled those explorations can feel today. There's a loudness to the world that drowns out Leila's own thoughts. She's spoken about the future with her girlfriend – marriage, kids, the lot – but only "abstractly". When Sadie finally pops the question, in a public bathroom that's entirely silent save for the ambient splashing of urination, you can see it in Leila's face – the sudden clarity has hit her like a 1,000-tonne weight.
The world had kept her distracted from her own life but, now faced with sudden decision, she panics. The couple go on a break, which is complicated by the fact Leila and Sadie are both partners in love and in business, the latter as co-creators of an app they call "Shazam for clothes". There's a tendency for things to blur within all that noise; Leila feels compelled to reassure her employees with: "Mommy and daddy love you very much." Peake is typically magnificent as Sadie; here, she slows her energy down to match Akhavan's. What would usually be externalised is internalised. In fact, every aspect of the show appears synced to its creator's energy: from its muted palette of colours, to its unglamorous, familiar vistas of London flats, The Bisexual finds emotional honesty at all levels.
It may not explicitly set out to explore issues of sexism, racism, or biphobia, but Akhavan is seeking the truth of the experience, and so microaggressions will inevitably rear their head: whether it's in an interviewer asking two professional women whether they "plan to start a family", the obstinate mispronunciation of a non-Western name, or the labelling of bi-curious girls as mere "sex tourists".
It reaches its most cringe-inducing in Brian Gleeson's Gabe, Leila's new flatmate, who is the type of man who calls Zadie Smith "not untalented" and asks a group of lesbians whether they thought Blue is the Warmest Colour represented them fairly. Leilia has been trained to dismiss most unpleasant things with an eye roll and a snide remark, but some words still sting: specifically, the general disbelief in bisexuality's very existence. It's one of the reasons, we come to understand, why she feels so hesitant about her own sexuality. She's trapped in the terrible irony of being in an LGBT+ community that still doesn't respect all the letters in its own title.
The Bisexual is a show relatable enough in its messiness, its sense of self-deprecation, and its openness about sex to betray Akhavan's background in the New York film scene (she once guest-starred in Lena Dunham's Girls, for context). That is to say, it's a surprise to see Channel 4 commission content that is so structurally, tonally, and thematically entrenched in US comedy, but it's an entirely welcome one to see. As The Bisexual aptly proves, perhaps a little outside influence could turn out to be exactly what British TV finally needs to break through the old sitcom stereotypes and move forward.
Register for free to continue reading
Registration is a free and easy way to support our truly independent journalism
By registering, you will also enjoy limited access to Premium articles, exclusive newsletters, commenting, and virtual events with our leading journalists
Already have an account? sign in
Register for free to continue reading
Registration is a free and easy way to support our truly independent journalism
By registering, you will also enjoy limited access to Premium articles, exclusive newsletters, commenting, and virtual events with our leading journalists
Already have an account? sign in
Join our new commenting forum
Join thought-provoking conversations, follow other Independent readers and see their replies