The Bridge, BBC4, TV review: Dark winter nights are drawing in – it must be time for some Nordic noir
From the solemn filming to the clever sound techniques, everything about this slick production was excellent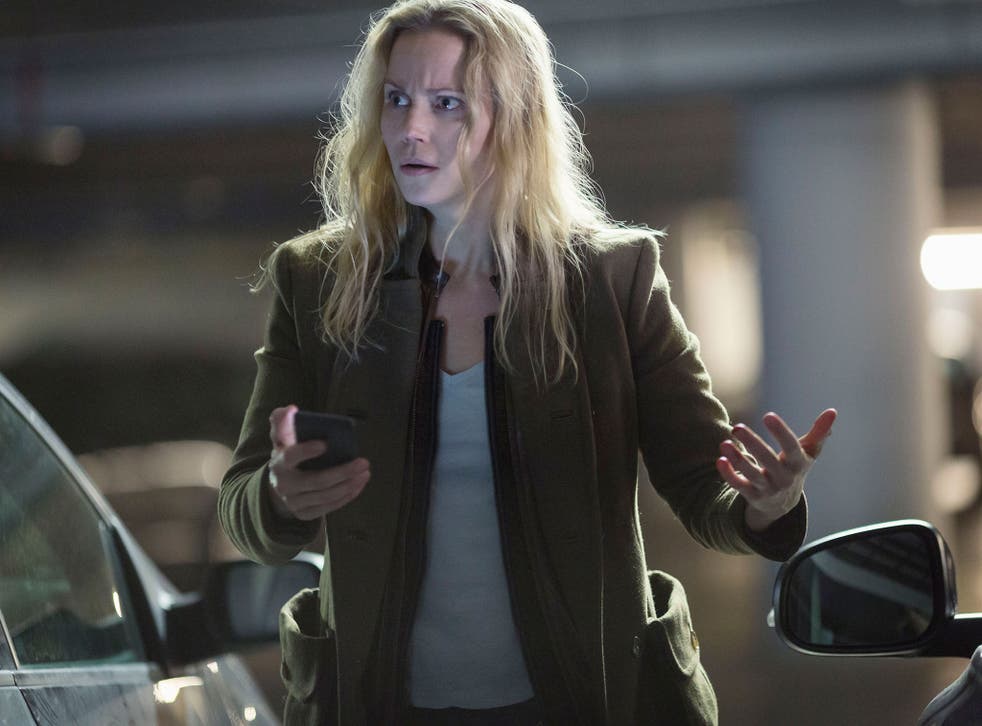 Winter is upon us and so too is the season of dark, brooding TV dramas. And they don't make them much darker or more brooding than the Danish-Swedish cross-border crime drama The Bridge.
The third series opened with a double bill and there was barely one scrap of sunlight throughout the whole two hours. Even the daytime scenes were shrouded in mist as socially challenged Swedish police detective Saga Norén (Sofia Helin) returned to solve another country-hopping crime.
In this case, it was the macabre discovery of the body of Helle Anker, owner of Copenhagen's first gender-neutral pre-school. Her corpse, placed at a table with a mannequin family, their faces painted with ghoulish red Joker smiles, was found at a building site in the Swedish city of Malmo, meaning that Saga once again had to co-operate with a Danish colleague.
This didn't end too well last time – her previous partner, the Danish detective Martin Rohde, is now serving a 10-year prison term for a murder Saga reported. So new colleague Hanne Thomsen was understandably on edge – so much so, that she put in for a transfer after day one. Her replacement – pill-popping, sex-addict insomniac Henrik Saboethe – was, however, more game and relished the challenge of improving some cross-border relations of his own.
Writers of the series have always been careful not to saddle Saga with a specific mental health condition, allowing her to endure an ever-evolving catalogue of challenges. She demonstrates characteristics in keeping with Asperger's and obsessive compulsive disorder – making her one hell of a detective, but one hell of a difficult partner.
It also led to some hilarious exchanges. "I know you won't like this but I think you need a hug," supervisor Hans (Dag Malmberg) told her following an argument with her estranged mother. "I see," Noren replied, before awkwardly shuffling into the embrace. "He thought physical, non-erotic contact would comfort me," she later explained to Henrik (Thure Lindhardt).
Much of The Bridge's appeal is found in its simplicity. The characters live in pokey flats up flights and flights of stairs and eat ready-meals out of Tupperware tubs. They wrap up against the cold and always wear flat shoes – unlike Silent Witness's Emilia Fox, who seems to have immaculate hair and make-up no matter what time of day it is.
Everything about this slick production was excellent. From the solemn filming to the clever sound techniques, such as the viewer experiencing the ringing in Saga's ears in the aftermath of an explosion, or hearing the horrific sounds of war in the head of Afghanistan veteran and chief murder suspect Morten. The characters are utterly believable and, while there were numerous plots, subplots and tangents (by the end of episode two there had been two murders, a kidnapping and several gun fights), it never strayed so far as to lose the viewer in its rabbit warren of criminals, victims and law enforcers – and those who blurred the lines between all three.
Join our new commenting forum
Join thought-provoking conversations, follow other Independent readers and see their replies