The British Property Boom, Channel 4 - TV review: Rising property prices mean you'll have to move back in with Mum
If she'll have you...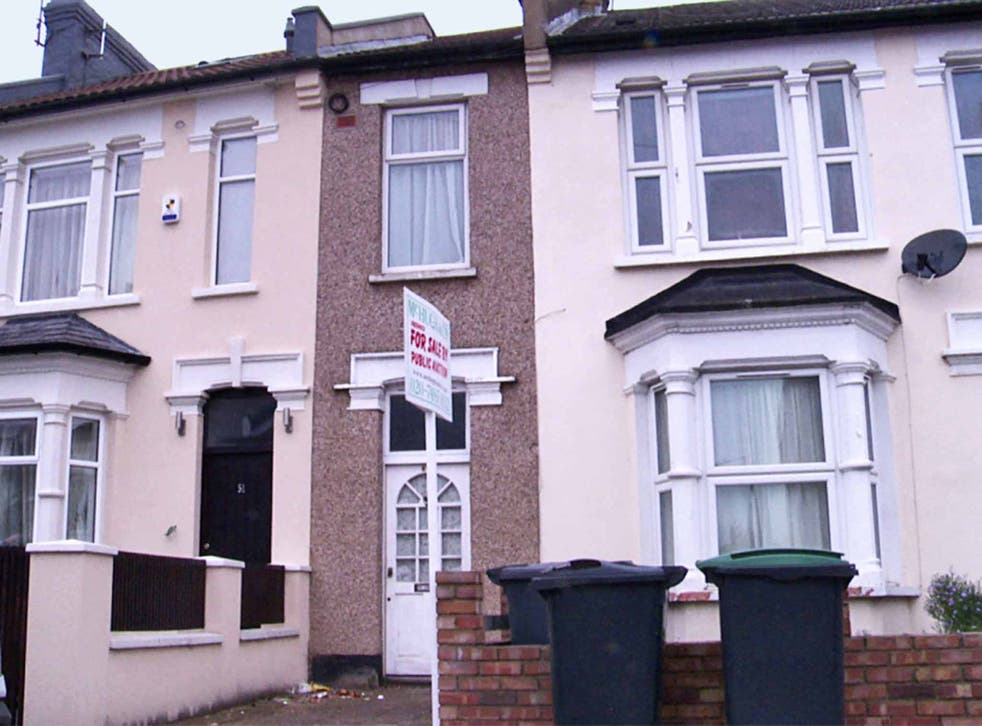 Like a bad dinner party, last night's TV was fixated on two topics: property prices and the weather. First up, The British Property Boom (Channel 4), which offered no new information on the housing crisis, but did at least reiterate what we already know in an entertaining fashion.
You have to admire the chutzpah of Tom, for example. He was the poker-faced London estate agent trying to sell a house in Haringey that's so narrow a tall man could stand with arms outstretched and touch both walls. This sliver of a house is like something out of a nursery rhyme and they're asking £235,000 for it (that's in pounds sterling, not magic beans). One decent lunch and you wouldn't be able to squeeze through the front door.
South of the river, in Catford, first-time buyer Dionne was perplexed by a similarly "unconventional" bargain. This two-bedroom house was on the market for £275,000, but the second bedroom would more accurately be described as corridor connecting the kitchen to the garden. Even the estate agent had to concede it was nuts: "I was born just down the road and I've got no chance of buying around here."
The bottom of the London property market

Show all 6
I know how he feels. The British Property Boom dedicated a whole section to my own home borough, Hackney, in east London, where property prices have risen by a whopping 620 per cent since 1995. And still the barrage of depressing statistics continued: without help, the average first-time buyer would now need 22 years to save for their deposit; in the last year alone, house prices across the UK have risen by more than 10 per cent. For people like Dionne, this means moving back in with mum (if she'll have you) or extended periods in expensive rented accommodation.
The growth in the private rental sector is good news for some, of course – foreign investors and those wealthy enough to own their own home are getting richer and richer. Meet Amanda: "Amanda is one of a new breed of part-time property investors", we're told. "When she's not looking after her two children, she's buying up houses in west London" How lovely for her.
Register for free to continue reading
Registration is a free and easy way to support our truly independent journalism
By registering, you will also enjoy limited access to Premium articles, exclusive newsletters, commenting, and virtual events with our leading journalists
Already have an account? sign in
Register for free to continue reading
Registration is a free and easy way to support our truly independent journalism
By registering, you will also enjoy limited access to Premium articles, exclusive newsletters, commenting, and virtual events with our leading journalists
Already have an account? sign in
Join our new commenting forum
Join thought-provoking conversations, follow other Independent readers and see their replies