The Guess List, TV review: Fun and games from Rob Brydon, but this quiz show isn't a winner
There was so much banter it took 15 minutes just to get through the first question
Ellen E. Jones
Sunday 13 April 2014 17:39 Comments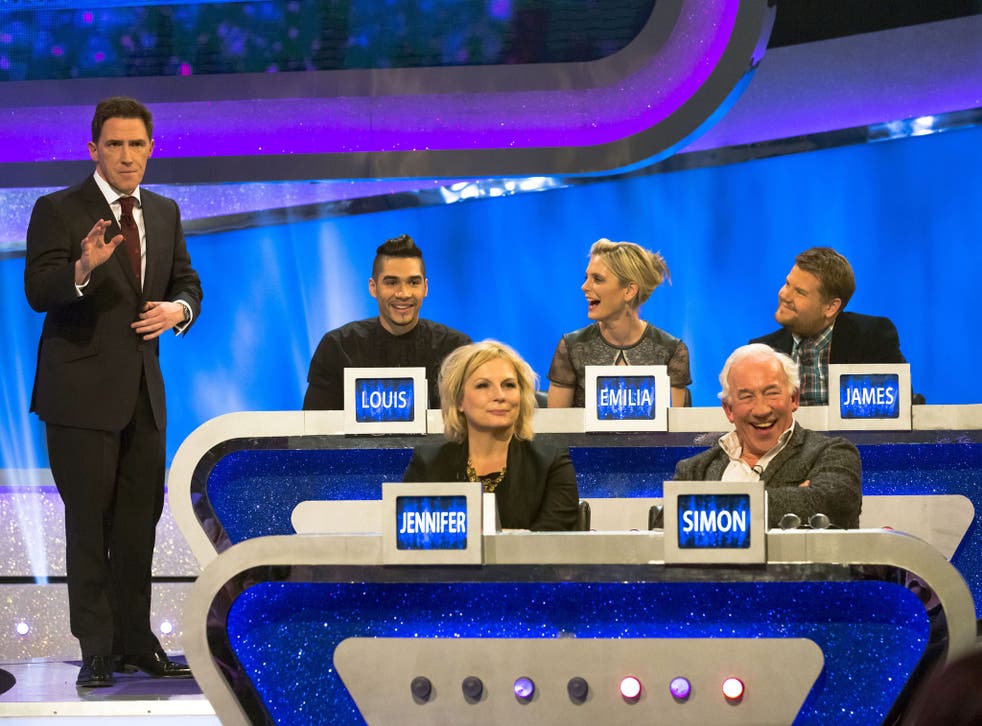 If you've been watching The Trip to Italy, you'll have noticed Rob Brydon has a Roy Walker-influenced quiz show host impression that he wheels out when they're guessing the restaurant bill amount. All good practice, it now transpires, as Brydon is the host of BBC1's latest new quiz show, The Guess List, on Saturday nights.
The format of The Guess List is essentially Family Fortunes meets Celebrity Squares. Five celebrities are invited to guess the answer to a usually survey-based question. Then two "normals" must pick a final answer, while remembering to laugh uproariously at all the celebs' jokes.
Luckily for everyone involved, Rob Brydon's impression of a Saturday night quiz show host is flawless. He even got away with calling Simon Callow "a clapped-out old thespian" and James Corden "a slovenly Gary Barlow" to their faces. Maybe it's the Welsh accent. He also danced the tango with Olympic gymnast Louis Smith and convinced Jennifer Saunders to allow herself to submit to his attempts at hypnotic suggestion. There was so much banter it took 15 minutes just to get through the first question.
Brydon has a surprisingly rare, but commercially valuable, ability to be both granny-friendly and genuinely funny. So it's understandable that the producers have based their new show entirely around his sparkling personality, but it does make the quiz show element more pointless than Pointless. This was a Rob Brydon stand-up gig, really, and no amount of glittery MDF set dressing could make it seem otherwise.
Register for free to continue reading
Registration is a free and easy way to support our truly independent journalism
By registering, you will also enjoy limited access to Premium articles, exclusive newsletters, commenting, and virtual events with our leading journalists
Already have an account? sign in
Join our new commenting forum
Join thought-provoking conversations, follow other Independent readers and see their replies