The Interceptor, TV review: It's EastEnders on an adrenalin rush but this contrived cop show lacks heart
The BBC's watchable but predictable prime-time cop drama starred O-T Fagbenle as a custom official who wanted to get to the "serious crims"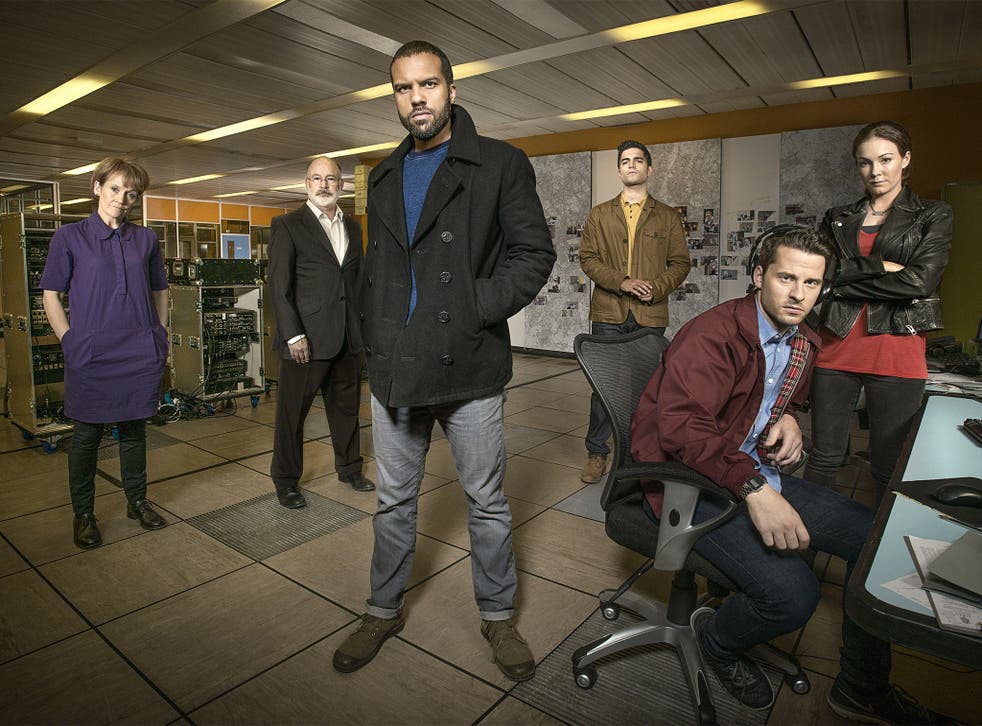 Imagine an episode of EastEnders with a seriously ramped-up special-effects budget and a focus on dodgy dealing in the pubs, garages and caffs of Walford. That would go some way to describing the first episode of The Interceptor, BBC's new watchable but predictable prime-time cop drama.
It starred Ash (O-T Fagbenle) as a custom official who had grown tired of small fry and wanted to get to the "serious crims". He was head-hunted by the UNIT, a frankly confusing organisation housed in what looked like an abandoned Seventies comprehensive. There, seeming unanswerable to the police, they tapped hundreds of phone lines a day in an effort to scalp the head honchos.
Ash was one of those coppers, who "takes crime personally". He had axes to grind all over the place; his troubled past, his buddy Tom (Robert Lansdale) getting mangled in a car chase; his wife (EastEnders Jo Joyner) and children to protect. There was lots of staring into the middle distance looking like he'd smelled something nasty.
Creator Tony Saint has said that like The Sweeney and Kojak before it, The Interceptor's urban setting is an integral part of its identity. This was a London show. We got the Underground, cash-and-carrys, greasy spoons and speedways and money printing operations fronting as launderettes, none of which would have looked out of place in an episode of Easties or indeed Seventies hit, The Professionals, which it's inspired by. There was even Trevor Eve as a baddie who made an appearance in a slick-looking motor at the end.
Police shows are big hitters for the BBC and I suspect The Interceptor will be no different. The difference for me is, the ones that have been really memorable in recent years such as Happy Valley, have more of a heart. It's the human stories you remember, long after the fire is extinguished.
Register for free to continue reading
Registration is a free and easy way to support our truly independent journalism
By registering, you will also enjoy limited access to Premium articles, exclusive newsletters, commenting, and virtual events with our leading journalists
Already have an account? sign in
Register for free to continue reading
Registration is a free and easy way to support our truly independent journalism
By registering, you will also enjoy limited access to Premium articles, exclusive newsletters, commenting, and virtual events with our leading journalists
Already have an account? sign in
Join our new commenting forum
Join thought-provoking conversations, follow other Independent readers and see their replies