The Interrogation of Tony Martin review: The shock ending surpasses anything from Inside No 9
Steve Pemberton is cast as the Norfolk farmer who, in 1999, shot two intruders in his home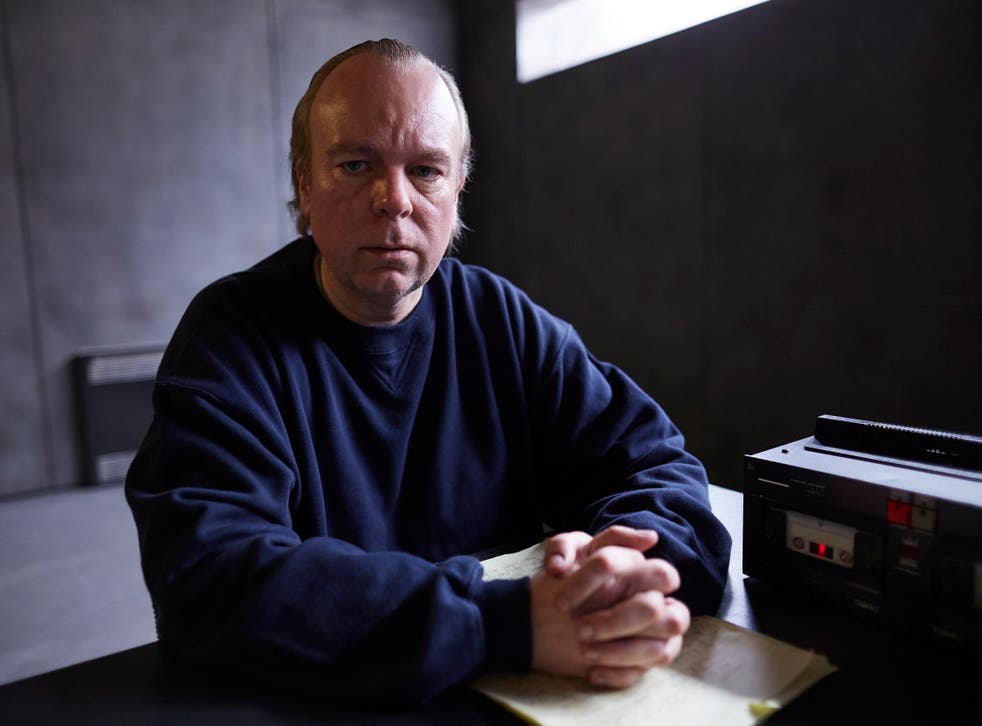 Steve Pemberton came to prominence as a member of The League of Gentlemen, but has since made four series (and one recent live episode) of the justly acclaimed Inside No 9 with fellow Leaguer Reece Shearsmith. Inside No. 9 is a sort of blackly comic version of Tales of the Unexpected, each episode relying on a shock twist at the end, but none has been as startling as the coda to Channel 4's The Interrogation of Tony Martin.
I'll come to that later in case readers haven't yet watched this real-crime drama, although I note that some spoilsport TV previewers gave the game away before transmission. A shame, because it's a real coup de théâtre.
Pemberton is cast as Martin, the Norfolk farmer who, in 1999, became a cause celebre in certain tough-on-crime quarters after firing his (illegal) pump-action shotgun at two intruders in his aptly named home, Bleak House, killing one of them: the 16-year-old Fred Barras. Martin, a loner with wig-like hair and a habit of booby-trapping his oft-burgled farmhouse, is a bona fide eccentric who could almost have stepped straight out of Inside No 9.
Except that Martin is a real and very strange person, and what calls itself a "verbatim drama" has its every word of dialogue taken from the police interviews that followed his arrest. Obviously, the 600-odd pages of transcript were pared into dramatic shape by writer David Nath, but they prove as compelling as any of the extended interrogation scenes in Line of Duty. Indeed, fans of Jed Mercurio's BBC cop show will have relished seeing Daniel Mays, whose Line of Duty character was on the receiving end of such questioning, playing one of the detectives.
Keeping the action, such as it is, in the room makes for a novel form of drama, but none the less gripping for that. Indeed, the current glut of real-crime documentaries making use of police-interview footage (BBC3's recent Car Crash: Who's Lying? was a particularly good example) have all been leading to something like this.
As in any good drama, sympathies shift as fresh evidence comes to light, Martin the fearful homeowner gradually morphing into a paranoid vigilante whose exceeding of reasonable force leads to the death of a teenager; a serial thief, no doubt, but palpably not deserving of the death penalty.
The scene where Martin is finally charged with murder is skilfully done. A phalanx of officers crowd around him as if to block off any escape route as the charge is read out, and if the drama had ended there it would have simply been a very fine reenactment. What follows, however, puts it into a different league.
We see Martin from the back as he approaches his now boarded up farmhouse for the first time since the fatal night in 1999, expecting for him to turn and be revealed as Pemberton in character. It is, in fact, the real Tony Martin, having agreed to cooperate with the production – whether wisely or not will depend on viewers' taste for vigilantism.
Martin, a lot tougher in reality than Pemberton's characterisation (although that might just be the experience of prison) explains how he'd be willing to do the same again if necessary. "You've got to stand your ground", he says, and it's why he no longer lives at Bleak House, he adds, for fear of being locked up again for shooting any future intruders. Does Fred Barras's death weigh heavily on him? "I don't even think about it", he answers before embarking on a chilling anecdote about a young housebreaker he met in prison and whom he pretended to shoot with his fingers. He might just have shot himself in the foot instead.
Support free-thinking journalism and attend Independent events
Register for free to continue reading
Registration is a free and easy way to support our truly independent journalism
By registering, you will also enjoy limited access to Premium articles, exclusive newsletters, commenting, and virtual events with our leading journalists
Already have an account? sign in
Register for free to continue reading
Registration is a free and easy way to support our truly independent journalism
By registering, you will also enjoy limited access to Premium articles, exclusive newsletters, commenting, and virtual events with our leading journalists
Already have an account? sign in
Join our new commenting forum
Join thought-provoking conversations, follow other Independent readers and see their replies