The Leftovers, Sky Atlantic - TV review: A look back at the past? A glimpse of the future? This drama made my head hurt
As the second season returns, forget anything you thought you knew about this show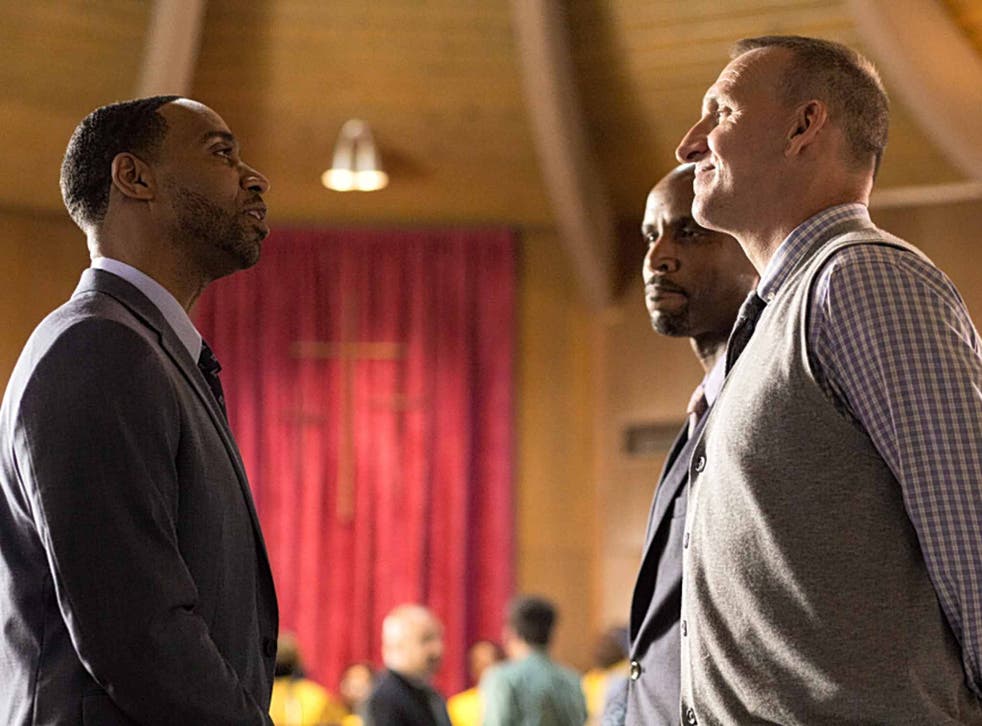 There's taking risks in dramas and then there's taking Damon Lindelof-style risks. The creator of the often addictive, frequently frustrating Lost clearly hasn't been put off by the fact that his island-based mystery is pretty much a byword for creative decisions that alienate as many fans as they thrill. In fact, if anything, he's decided to double down.
That at least was the main take-away from the opening episode of The Leftovers, which returned for a second season last night. Forget anything you thought you knew about this show – the white-clad, chain-smoking Guilty Remnant, the Departed, the survivors torn apart by grief and loss. We opened instead in a world that resembled nothing so much as a violent TV version of Jean Auel's Clan of the Cave Bear as a scantily-clad possible cavewoman gave birth to a baby and then died.
I say "possible" because this is Lindelof, so it's just as likely that the distressed cave lady was part of some kind of flash-forward as a look back into a mysterious past.
No sooner had my head begun to hurt trying to work that one out than we were thrust into the present day and the small town of Miracle, Texas. Wait a minute, I hear you cry, isn't The Leftovers set in the small town of Maplewood, New York? A-ha, well that, it transpires, is Lindelof's second big gamble. We didn't meet any of last year's cast until just after the halfway mark, when Christopher Eccleston's tormented Reverend Matt Jamison popped up in church, and we caught our first glimpse of nominal hero Kevin Garvey (Justin Theroux) only when he and his makeshift family moved next door to the Murphy family, with whom we'd spent much of the past hour.
To say that was a risky move is something of an understatement but give Lindelof and co-creator Tom Perrotta credit, for against all the odds, it worked.
The Murphys – hard-working mum, troubled dad and teenage twins – were likeable guides to our new world and it swiftly became clear that Miracle, a town where no one has disappeared, has its own secrets. There's a vigilante gang making sure the town is kept "clean"; a metal fence keeping outsiders out and an obsession with faith and prayer that looks as though it's about to be tested to the max following the unexplained disappearance of a trio of girls. An intriguing hour then, and one that justified the risks it took in getting there. Just about.
Join our new commenting forum
Join thought-provoking conversations, follow other Independent readers and see their replies