The Lost Honour of Christopher Jefferies, review: Jason Watkins is brilliant, but real victim Joanna Yeates is reduced to a footnote
It is sad that the stories of the men connected to this crime are told, while the female victim is largely ignored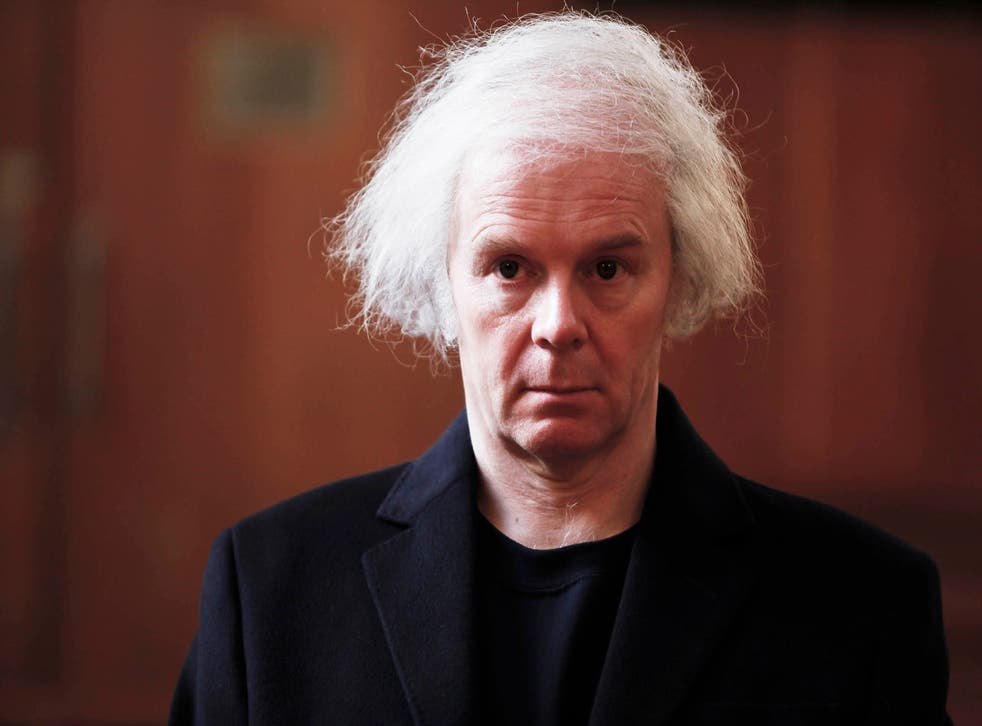 Is it possible that if – when? – Jason Watkins picks up his Bafta for his portrayal of slandered schoolteacher Christopher Jefferies that he'll be made to share the award with the real star of this assured drama: his hands.
They creep, they crawl, they twist and tap – somehow stealing every scene they're in. Not since George Costanza's ill-fated career as a hand-model in Seinfeld have a character's hands achieved such prominence as they did in The Lost Honour of Christopher Jefferies (ITV). Here, Watkins – a fine actor previously underused in supporting roles and Britcoms like Nativity! – has his Philip Seymour Hoffman in Capote moment: a grand stride forward into the spotlight. It's one propelled by Roger Michell's clever direction which, as you've gathered, uses Watkins hands as a way into Jefferies' soul.
Inevitably we picked the story up just before the awful events of December 2010 when Jefferies was simply a retired schoolteacher and landlord to couples Joanna Yeates and Greg Reardon and Vincent Tabak and Tanja Morson.
As in much of screenwriter Peter Morgan's work we know the bare bones of what's going to happen. We knew Cloughie was doomed from the moment he took his first training session at Leeds just as we knew Blair and Brown's Granita pact was doomed from the moment they got the bill.
The Lost Honour of Christopher Jefferies

Show all 9
Here, thanks to the news frenzy surrounding Yeates's murder; followed by Tabak's murder trial and conviction – not to mention Jefferies post-defamation fightback and appearance at the Leveson Inquiry – we know most of the details of the Jefferies case. But Morgan's skill as a writer, allied with the acting and direction of Watkins and Michell, carries us through, regardless.
Some of the dialogue was slightly too aware of its own sense of foreboding, but it's a minor complaint. At one point, when Jefferies helped Greg Reardon to start his car for the drive up to Sheffield, Jefferies wondered: "What about Vincent in Flat 2? He seems like a jump-leady sort of person." Then he chastised Reardon for not having met Tabak – "Jesus, he's your neighbour." A line that perhaps too knowingly sums up the horror at the heart of this case.
As Jefferies became an object of tabloid and broadcast news fascination with his precise, curious tone and weird hair (though the film was keen to point out his very normal friends and interests), we saw more of the hands.
"Could they be the murder weapon?" Michell made us ask even though we knew the answer. It was clearly a question the police thought worth asking, though, and this first episode concentrated on Jefferies' fair-ish treatment by the dibble. Part two, which follows this evening, focuses on Jefferies' fight to get his name back. It's for that fight that Jefferies has become a person of note in the UK – a non-celebrity face of trial by press whose reputation has been restored – and will be more so with this film. It's why he's worthy of a primetime film and why it took me five minutes to Google the name of Tom Stephens, the man who took a similar hammering over the Ipswich murders in the autumn of 2006.
Jefferies' story is one that deserves to be told – but like another recent true-crime hit, the podcast Serial, the protaganist here is the accused. The victim, Yeates – like Serial's Hae Lee Min – is but a footnote. It's not their stories that we hear – it's the men most associated, rightly or wrongly, with their deaths. A shame, but also an inevitability.
Register for free to continue reading
Registration is a free and easy way to support our truly independent journalism
By registering, you will also enjoy limited access to Premium articles, exclusive newsletters, commenting, and virtual events with our leading journalists
Already have an account? sign in
Join our new commenting forum
Join thought-provoking conversations, follow other Independent readers and see their replies