The Musketeers, BBC1, TV review
Peter Capaldi as the villain is patently over-qualified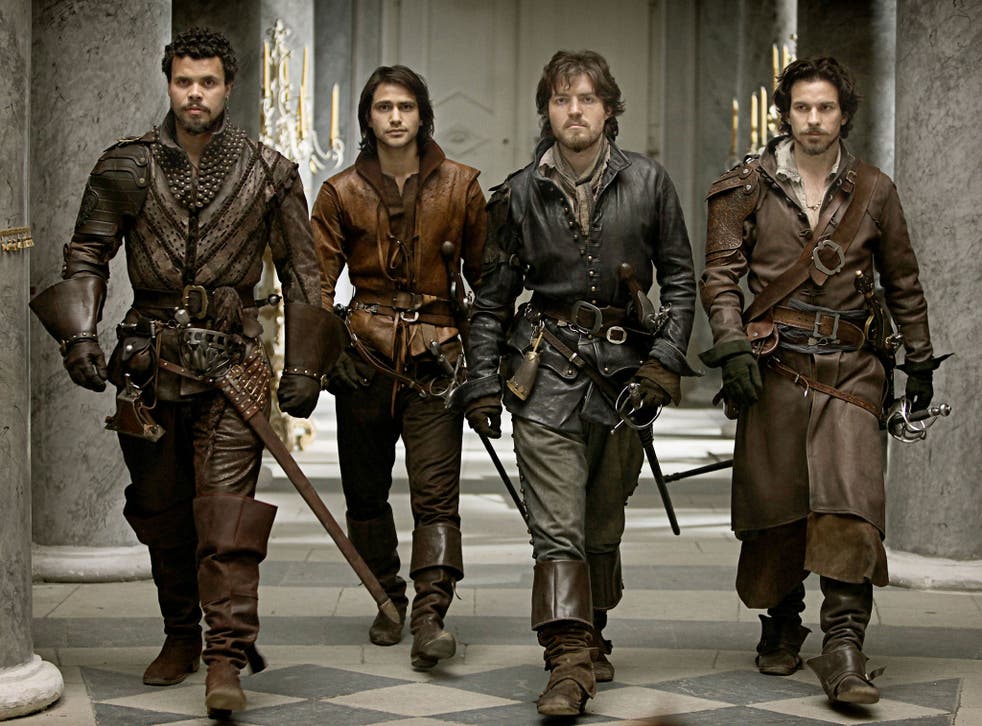 The year is 1630 and we're in Paris, where duelling often breaks out on the muddy streets and noblemen engage in complicated plotting to win the King's favour. The Musketeers, BBC1's latest swashbuckler has action aplenty and wonderful costumes – the men all wear floppy wide-brimmed hats like Joan Collins on a beach holiday – but what of the characters in them?
D'Artagnan, the earnest pup from rural Gascony, is played by Luke Pasqualino, best known as another earnest pup, Freddie from E4's young person's drama Skins. My, how he's grown. In Skins, Freddie and his mates JJ and Cook jokingly referred to themselves as "the three Musketeers" and now Pasqualino really is one.
Well, almost. As in Dumas' original novel, d'Artagnan is actually the unofficial fourth Musketeer. This adaptation by Adrian Hodges has him staying at an inn with his father, when they're set upon by a man claiming to be a Musketeer. His father is murdered and d'Artagnan swears vengeance, which takes him to Paris, a less than salubrious boarding house ("use of the communal towel is free") and, eventually, a meeting with the official three. These are Tom Burke (The Hour) as the group's honourable leader Athos, Santiago Cabrera (Merlin) as ladeez' man Aramis and newcomer Howard Charles as gambler Porthos.
If King Louis XIII of France put an ad in Le Jobcentre Plus seeking a new musketeer, the description would read something like this: "Must be willing to duel on the slightest pretence, clean fencing licence essential, experience in witty repartee preferred." It's according to the final criterion that this bunch fall short. They're enthusiastic enough, but lack the necessary rakish charm to make cheating at cards, provoking duels and patronising women look like a proper job – never mind a noble one.
Peter Capaldi as the villain, on the other hand, is patently over-qualified. His character, Cardinal Richelieu, is not particularly threatening, only mildly debauched and occasionally devious. Capaldi must have been itching to launch a Tucker-style tirade at an underling. Unfortunately, it just wasn't in the script.
Join our new commenting forum
Join thought-provoking conversations, follow other Independent readers and see their replies