The Night Manager, BBC1, TV review: All the Bond boxes ticked in clichéd John le Carré adaptation
Initially set against the chaos of the Egyptian uprising, the backdrop was sumptuous but the action was a little predictable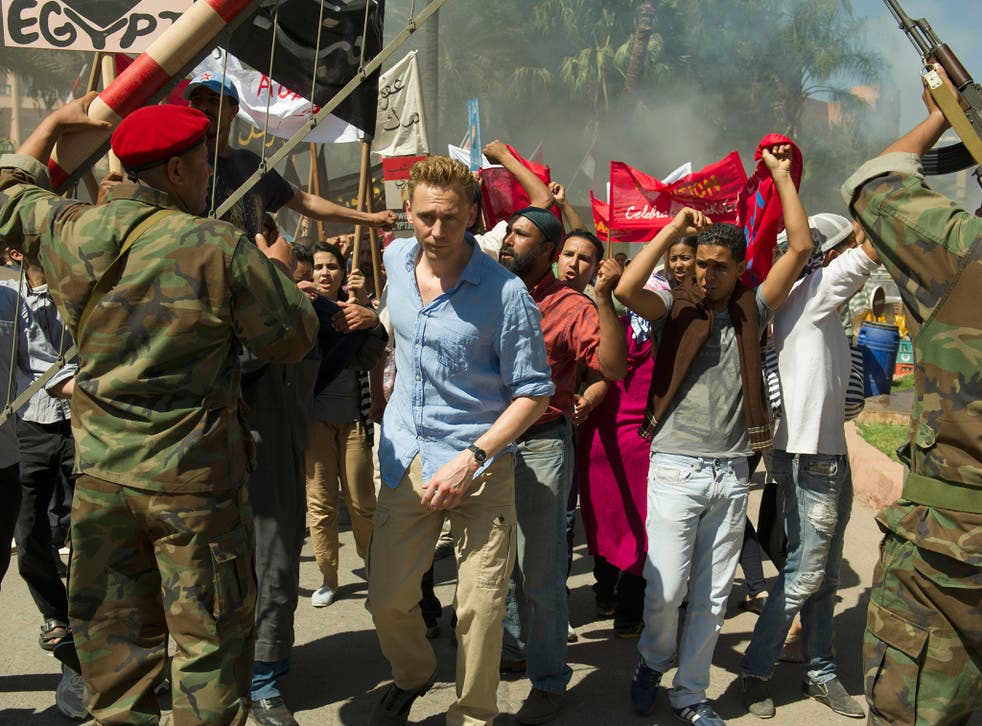 Just in case you were in any doubt that the BBC's new Sunday night ratings hopeful The Night Manager was a spy drama, the opening credits helpfully confirmed it in four seconds flat. Martini glasses, speedboats, diamonds and chandeliers abounded as the Bond-esque theme tune hammered over the top. And as the lead character, played by Tom Hiddleston, came into view it was clear that an opportunity to move away from the clichéd Bond image had been missed.
Based on the bestselling John le Carré novel, Hiddleston was practically Daniel Craig – blond, smooth, toned and handsome. The only thing he wasn't was a spook, but as Cairo hotel night manager Jonathan Pine he still turned a fair few heads.
After catching the eye of the beautiful Sophie Alekan, mistress of the hotel's owner, Freddie Hamid, he soon found himself embroiled in the dark underworld of espionage. Sophie slipped him some secret paperwork relating to an arms deal between Hamid and renowned British businessman Richard Roper one day and the next he was calling on the British Intelligence Service (to little effect) while she was being murdered.
Sophie described Roper, played in pantomime villain style by Hugh Laurie, as "the worst man in the world" but she clearly isn't familiar with Laurie's alter TV ego. This flashy, well-spoken, weapon-selling Brit had nothing on the sadistic, self-loathing, apathetic American Dr Gregory House.
Initially set against the chaos of the 2011 Egyptian uprising, the backdrop was sumptuous but the action was a little predictable. From the second seductress Sophie entered the foyer, it was obvious Pine was going to get sucked in. And as soon as you learned who she was, you knew she was living on borrowed time.
But when the story fast-forwarded four years to a snow-covered Switzerland, where Pine was now working at another plush hotel, the plot started to pick up.
As his path crossed with Roper's for a second time, anger and guilt motivated Pine to once again seek the help of a British agent – in particular Angela Burr (Olivia Colman) who had tried, and much to her own frustration failed, to help him the first time. Colman was excellent as the doggedly determined Burr, driven by the desire for justice but constrained by budgets and political game-playing. "Mr Pine, what happened in Cairo chills me to the bottom of my soul," she said. "I know you can't forgive the man who did that – the question is, what are you prepared to do about it?" I think we can all predict the answer to that.
Join our new commenting forum
Join thought-provoking conversations, follow other Independent readers and see their replies