The Nightmare Worlds of HG Wells, TV review: Twilight Zone meets Tales of the Unexpected with touch of Jeffrey Archer
Sky Arts has revived a fine tradition; the television short story, often comprising crime, horror, sci-fi, mystery, or some cocktail of those, with a twist
Sean O'Grady
Friday 29 January 2016 00:31 Comments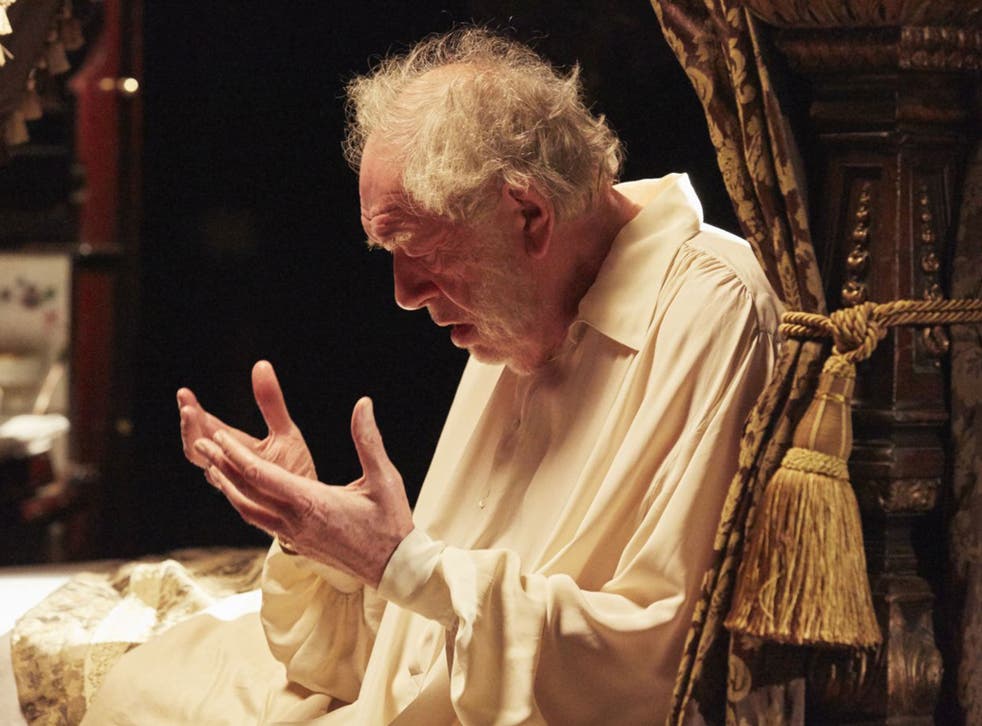 When you get to a certain age, you do find yourself asking the question put at the start of the excellent new Sky Arts series The Nightmare Worlds of HG Wells: "What is it that ages a man? Is it time, or the accumulation of life's triumphs and defeats?" And one might also readily identify with the conception, issued as a sort of warning at the end of this drama, that "to know you are a young man but to find yourself locked away inside the body of an old man" is gruesome, but "perhaps how all men feel when they have reached the end of their days".
And so it is that Edgar Elvesham, an old rich man, cons a young penniless medical student, Edward Eden, to become his "heir". All goes well until the greedy, or desperate, 21-year old goes on a night out with old Mr E, is drugged, and wakes up to find himself in the old boy's body, and diagnosed mad by Elvesham's doctor when he protests.
Culture news in pictures

Show all 33
Eventually he finds his old self, or rather his young virile body, which has now been taken over Elvesham, who is fresh out of an orgy and generally living it up. Enraged at this ultimate act of theft, he stabs his original "Eden occupied by Elvesham" body to death, and so robs himself of any chance to return to the status quo, if he ever found the drug that would reverse Elvesham's successful experiment. He is 80, and will never get his life back.
Here we have a revival of a fine tradition; the television short story, often comprising crime, horror, sci-fi, mystery, or some cocktail of those, with a twist – Tales of the Unexpected indeed. Many of those latter TV classics, with the odd titles sequence with a silhouetted naked woman dancing through flames to a fairground tune were, if you recall, written by Jeffrey Archer, who, while no HG Wells, was certainly a decent storyteller in his day (and not just to the courts). Even after more than 30 years they wear well, if you can ever catch one (some are on YouTube). Further back you might remember the entrancing Twilight Zone, the slightly daft Orson Welles's Great Mysteries, and the clever and intricate Alfred Hitchcock Presents. I miss all that sort of stuff.
Their charm lies in their semi-predictability. You sort of know what is coming, but not all of it. Had HG Wells a time machine, he might have found me watching a televisual adaptation of one of his slightly disturbing short stories on a piece of metal and glass approximately the size of a piece of foolscap, with moving pictures and sound apparently unconnected to wires. He might have found the performances of Michael Gambon and Ray Winstone more comprehensible, and I would hope he'd have approved of the extremely stylish treatment given by the makers.
As I'm what you might call a Pernoholic, I find myself now bereft at the completion of the latest run of Pernery. Brian Pern, in case you'd not noticed, is a fictional and absurd rock star, played to pitch perfection by Simon Day with an impressive supporting cast of real and imagined jokers from the world of popular music, representing, basically, six decades of pretentiousness, drug abuse and stupidity (often interconnected).
Fleetwood Mac, Kate Bush, the Madchester scene, Mike Batt and the Wombles – they all got it in the neck. Like Eric Idle's the Rutles (a parallel East Midlands version of the Fab Four), and Spinal Tap, the Brian Pern saga is as moreish as a line of coke backstage.
Register for free to continue reading
Registration is a free and easy way to support our truly independent journalism
By registering, you will also enjoy limited access to Premium articles, exclusive newsletters, commenting, and virtual events with our leading journalists
Already have an account? sign in
Join our new commenting forum
Join thought-provoking conversations, follow other Independent readers and see their replies