The Virtues review: Stephen Graham makes for compelling company in new Shane Meadows drama
No man working in Britain today can drink a pint with more pathos than Graham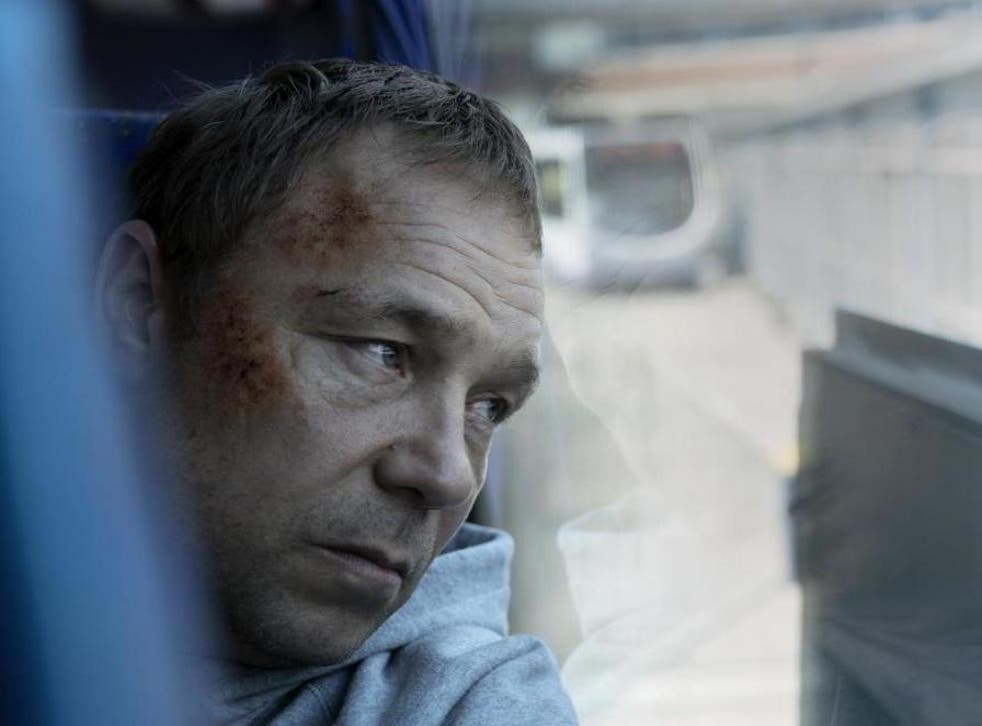 In interviews trailing The Virtues (Channel 4), Shane Meadows has explained that the new four-part drama, in which a man revisits a traumatic past, is partly autobiographical. From his private hell Meadows has created something that sounds like divine TV. Through Small Time, Dead Man's Shoes and the This Is England series, he is unassailable as the country's leading kitchen-sink auteur, and one of its pre-eminent TV creators full stop.
For The Virtues, he reunites with long-time co-writer Jack Thorne, as well as This Is England star Stephen Graham. Graham is hot again after his turn as a dodgy cop in Line of Duty. At this point, he is probably entertainment's most respected Liverpudlian, and that includes Paul McCartney (although the actor is coming under pressure from his protege Jodie Comer, judging by the response to her Bafta win the other evening for Killing Eve). If that wasn't enough, the soundtrack is by PJ Harvey, the New Labour Kate Bush herself. They could bottle those ingredients and sell them in Stoke Newington.
It starts like a missing Pinter. Graham's character, Joseph, sits in a van, face slumped against the window, as he is driven home from a day working on a building site. "I'm f***ing knackered, mate," says his colleague. "I was up five times last night. Bottle feeding." Joseph doesn't respond. From there, we see the next day and a bit of his life unfold in a series of vignettes, each grimmer than the last. Something is eating Joseph; but the details are unclear.
35 best TV villains of all time

Show all 35
He has dinner with his son, Shea (Shea Michael-Shaw), the boy's mother Debbie (Juliet Ellis) and her new partner, David (Vauxhall Jermaine), a last supper before the three of them move to Australia. "It's alright if you call David dad," Joseph says to Shea, fighting back tears. To drown his sorrows, he heads to the pub, where he is the life and soul, singing and joking and buying drinks for all, until his money runs out. Hammered, with his face covered in flecks of lettuce from his kebab, he starts railing against imaginary priests on the high street. The trauma has something to do with the church. The next morning, he wakes up covered in his own vomit, having missed that day's work. He sets out for Belfast. At the ferry port, the functionary behind the desk relieves him of his remaining cash. It's the closest the episode comes to humour. As is often the case with Meadows, even when the people closest to you are being difficult, the outside world is even more hostile, navigable only as long as there are readies in your pocket. What awaits Joseph in Belfast?
Joseph is almost never out of shot, whether seen from afar, contemplating a bottle of strong cider in a playground, or in visceral close-up, clutching his doner to his face. There are few actors you could trust with so much screen time, especially with such a pared back and naturalistic script. The fact any of it is remotely watchable is testament to Graham's abilities. No man working in Britain today can drink a pint with more pathos. At the end of the first episode, however, we are barely closer to understanding what has happened to him than we were at the start. He is compelling and there are questions to be answered, but whether you carry on will depend on your appetite for grim tales, simply told. We don't know what The Virtues are yet, except that one of them is patience.
The Virtues airs Wednesdays at 9pm on Channel 4
Register for free to continue reading
Registration is a free and easy way to support our truly independent journalism
By registering, you will also enjoy limited access to Premium articles, exclusive newsletters, commenting, and virtual events with our leading journalists
Already have an account? sign in
Register for free to continue reading
Registration is a free and easy way to support our truly independent journalism
By registering, you will also enjoy limited access to Premium articles, exclusive newsletters, commenting, and virtual events with our leading journalists
Already have an account? sign in
Join our new commenting forum
Join thought-provoking conversations, follow other Independent readers and see their replies