Toast of London, TV review: Yes it's silly, childish and crude, but Matt Berry and co deserve to be celebrated
The Channel 4 series is one of the very few genuinely funny comedy series on TV right now, says Amy Burns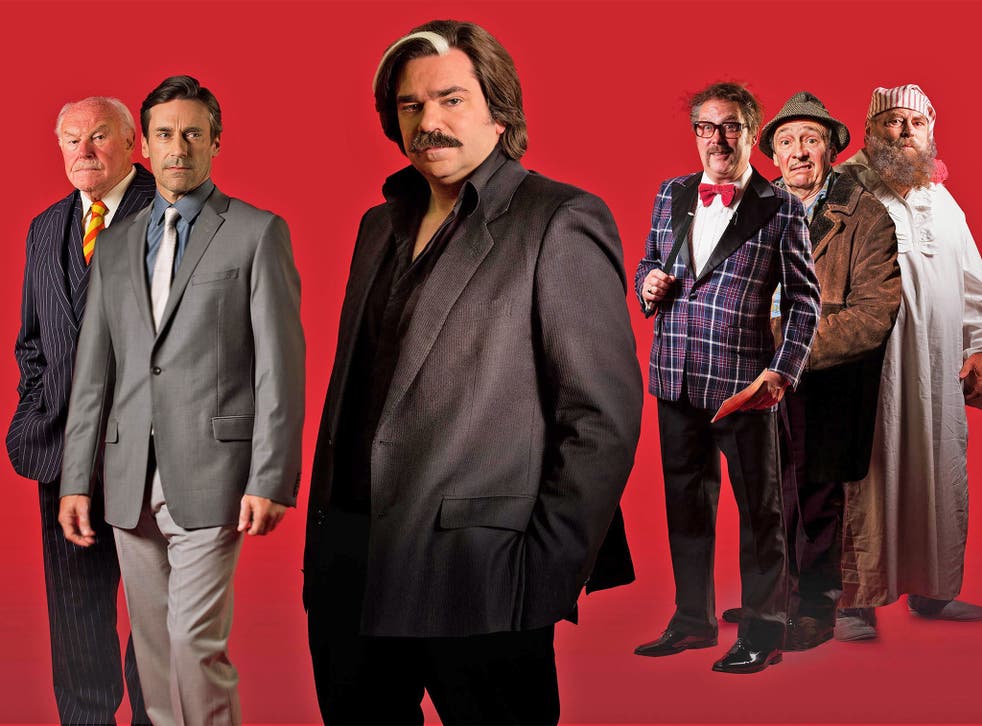 Comedians are not known for being shy and retiring types. And Matt Berry is certainly no exception – choosing cheesy pun Toast of London as the title for the series surrounding his alter ego, Steven Toast.
Yet Berry and co deserve to be celebrated as this is one of the very few genuinely funny comedy series on TV right now.
Is it silly? Yes. Childish? Definitely. Crude? In a charming, and at times predictable, way. But above all, it's funny. It actually makes people laugh out loud – which is more than can be said for a lot of recently made British "comedies" (yes, I'm talking to you, Drifters, and you, Crims).
Similar to I'm Alan Partridge in that it focuses on a central character whose media career has seen better days, Toast of London follows eccentric London actor Steven Toast as he battles with his agent for better parts and records endless voiceovers in an implausibly trendy London studio.
It's more surreal than Partridge, though, and airs later, meaning obscure insults abound. Series three opened with Toast discussing – at trademark full volume – the "Scottish Play" live on Lorraine. Unfortunately, after a few drinks ("It's a bit early for me but your chef was very persuasive") Toast's tongue was even looser than normal and he went on to admit to having witnessed "something that could not only bring down the US Government, but also destroy the entire world". Cue a weird sub-plot involving an inefficient CIA operative.
Berry was on top form doing what he does best – delivering his lines incredibly loudly and incredibly clearly in a manner probably rivalled only by Brian Blessed. It really is all in the delivery when it comes to Berry's unique brand of enunciated comedy.
There was a welcome return too for Tracy-Ann Oberman as Mrs Purchase – the wife of Toast's arch enemy Ray Purchase – and for Toast's equally eccentric landlord Ed Howzer-Black (played by Robert Bathurst).
This incredibly sharp tongue-in-cheek comedy ticked every box – from the more obvious, goofy gags (think toilet humour and gurning) to sophisticated swipes at modern life (the mere existence of hipsters Danny Bear and Clem Fandango, never mind their wardrobes).
He even had a go at us critics: "You're getting brilliant reviews," scoffs Ed after Toast performs the whole of Macbeth with a pillar from his dressing room attached to his arm having been overcome by a bout of stage fright that gripped him so severely he couldn't let go. "'Steven Toast's brilliantly inventive Macbeth'," Ed reads aloud. "Clutching a pillar throughout – a clever metaphor for the burden of guilt and paranoia carried by the character.' If only they knew."
Access unlimited streaming of movies and TV shows with Amazon Prime Video Sign up now for a 30-day free trial
Sign up
Toast roars his approval with a deep, rumbling belly laugh. It was foolish, it was immature, it was crass and it made me roar my own approval with a not-so-deep, slightly less rumbling belly laugh. More please.
While Toast of London appealed to the ears as much as anything else, BBC4 set about pleasing those who are more visually inclined with the final part of Colour: the Spectrum of Science.
Presented by Dr Helen Czerski, the programme explored everything from the structure of colours in nature to the incredible tricks our eyes and brains play on us to see them. Her exploration included a ride aboard a jumbo jet equipped with a 17-tonne infra-red telescope.
But, most importantly, Dr Czerski revealed the true colour of that dress – you know, the one that nearly broke the internet earlier this year? Just to confirm, it was blue and black but in the right light, it did appear cream and gold. Best thank science for clearing that one up.
Join our new commenting forum
Join thought-provoking conversations, follow other Independent readers and see their replies