Top Boy review: A bleak and necessary revival of a drama about lives rarely shown on screen
We've got Drake to thank for bringing back 'Top Boy', a powerful series about how people behave when they are failed by institutions
Ed Cumming
Wednesday 11 September 2019 17:45 Comments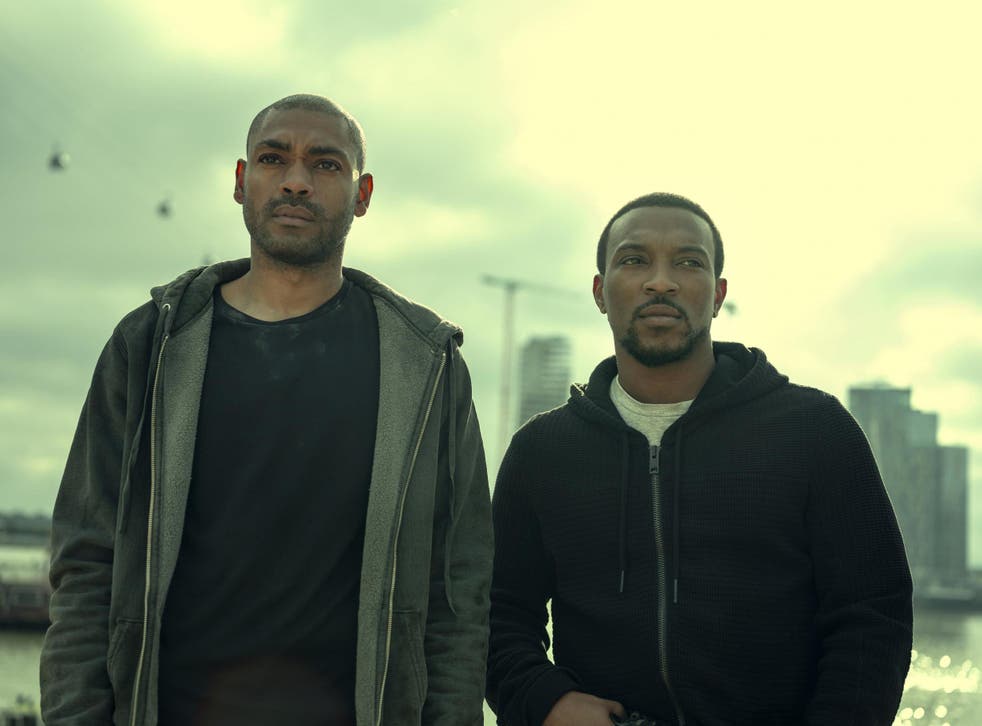 In the first scene of the new series of Top Boy on Netflix, a Turkish drug dealer explains his new higher prices. "Everybody's paying more monies for everything," he drawls. "Cars, food, coffee. It's Brexit."
For a drama that has gone to lengths to show rather than tell, it is an unusually explicit piece of background, but it makes the point: like that other great series about drug dealers, the one set in Baltimore, Top Boy is about how people behave when they are failed by institutions. It's of a piece with creator Ronan Bennett's previous work, which has variously tackled the IRA, the Gunpowder Plot, the Belgian Congo and prohibition. On the fictional Summerhouse estate in Hackney, Top Boy's gangs war with each other against a background of austerity, racism, gentrification, callous immigration officials, corrupt police and prison warders, bad schools and chaotic families.
If it was down to British TV, we would not be here. Channel 4 produced the first two runs of Top Boy, which aired in 2011 and 2013, but abruptly cancelled it in 2014 despite winning a Bafta and rave reviews. It was Drake, the Canadian musician, who insisted Netflix bring it back after seeing the originals on YouTube. He and his fellow rapper, Future, are credited as executive producers.
Drake has long been a champion of British grime, and Top Boy is the most accomplished screen expression of its aesthetic. Two of its leads, Dushane (Ashley Walters) and Sully (Kane Robinson) are played by actors who are also successful musicians, and in the new series they are joined by Little Simz and Dave. As in the earlier series, you get the sense the cast know the worlds they are describing.
Hidden gems: The best Netflix originals you might have missed

Show all 20
As the new series opens, Dushane is hiding out in Jamaica after the events at the end of season two. His old partner Sully is in prison in the UK, where his fellow inmates are trying to jeopardise an imminent bid for parole. The absence of two of Summerhouse's most fearsome gang leaders has created a power vacuum. Into this steps Jamie (newcomer Micheal Ward), a charismatic young thug who quickly rises after establishing a new supply line with white middle-class dealers. When things go wrong in the Caribbean, Dushane heads back to Hackney to make good on a promise.
A risk of the Netflix takeover was that the series might acquire American sheen at the expense of its urban verisimilitude, but there isn't much evidence for this. Even in high definition, the capital remains an unforgiving place, where the protagonists plot in alleyways and cramped flats beneath the brightly lit towers of the City.
Top Boy can be bleak and violent, with dialogue so naturalistic that it verges on the impenetrable, but in telling stories that rarely get heard, it asks us to think differently about the city we live in. Drake has done British viewers a favour. We can thank him later.
Register for free to continue reading
Registration is a free and easy way to support our truly independent journalism
By registering, you will also enjoy limited access to Premium articles, exclusive newsletters, commenting, and virtual events with our leading journalists
Already have an account? sign in
Join our new commenting forum
Join thought-provoking conversations, follow other Independent readers and see their replies