Top Gear review: Even the attempts at gross vulgarity are numbingly awful
'Top Gear' is in a bit of a rut. It feels slow and tired, and its three-cylinder engine could do with tuning up – with better jokes and fresher formats
Top Gear: Series 27 - trailer
Three male presenters, the usual stunts, the usual format: dull, dull, dull. Like the average punter taking on a used Nissan Almera diesel, I wasn't hoping for much from series 27 of Top Gear. I was right.
Watching Top Gear was always a bit like having to sit through someone else's holiday home movies, and I am sorry to say that the adventures of the newish trio of Chris Harris, Freddie Flintoff and Paddy McGuiness in Ethiopia are, if anything, even more tedious than the countless times Jeremy Clarkson and the other two used to get old cars and drive them around exotic places and break their suspension.
This time the team were given the "nostalgia test" – to find examples of the first cars, on a budget of £4,000. Paddy had a Ford Escort Mark 2, circa 1979; Chris a 1990 Mini Cooper; Flintoff did well to get himself a 1998 Porsche Boxster, albeit with slipping clutch and a convertible roof that didn't work.
The best TV shows of 2019 (so far)

Show all 47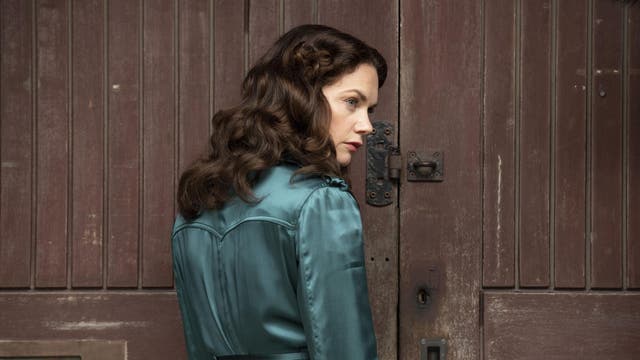 The "first cars" idea is a novel enough premise, but it soon deteriorates into the same sort of road trip as all the other ones that Top Gear has ever done – Vietnam, Southern Africa, Bolivia, all that. This time it was across the Semien Mountains range and down into the Afar Triangle, the "buthpless of 'oomankhand" in the extreme accent of professional Boltonian Paddy. The usual aerial shots gave us a feel for the majestic scenery and the rich local cultures of Ethiopia, and all that. But somehow, with this trio, the "buthpless of 'oomankhand" is somehow rendered underwhelming.
The saving grace is that the old-school Top Gear borderline casual racism is gone. Harris, Flintoff and McGuiness even manage to make a thoughtful reference to the famine of 1984 without lapsing into accidental Partridgespeak. A relief.
The script, or spontaneous dialogue, or whatever it was, just isn't worth eavesdropping on. I've heard sharper banter on Love Island. Even the attempts at gross vulgarity – which ordinarily I greatly enjoy – are just numbingly awful. In the extreme heat of the desert, the hottest place on earth, they were issued with some remarkably futile challenges, like driving backwards for a bit, or blindfolded across an airstrip. The unchallenging challenges told us precisely sod all about the cars, about the presenters, or about the ancient civilisation and vibrant nation they were surrounded by. They might as well have been in the New Forest.
The almost-amusing bit was the "chunky knit jumper of failure" that the loser on each challenge had to wear, adding to the punishment and the risk of heat stroke, which isn't as funny as it sounds. Naturally it got sweaty and malodorous so that "it smells like a marathon runner's ballbag". And that, I have to report, was the wittiest, most inventive line in the whole hour. "Ballbag" in the mouth of say Steve Coogan, Jo Brand or Asim Chaudhry would be devastatingly funny. Not here. The guys' anecdotes about their times in their first cars were, like the Afar Triangle, dry as dust.
The remaining time on the show is taken up with Chris Harris thrashing a new, very fast, 700 horsepower Ferrari and a slightly less fast 600 horsepower McLaren around a track. It was the "twin test" format long-favoured in the car mags made into TV. As nicely photographed car porn it was fine, but the main point about anyone looking to buy a car for around £200,000 is that they are most likely in a position to buy the pair of each, if they like, and chuck in a Bentayga, a Bulgari watch and a yacht too. As a result, the £63,000 disparity in their list price and other comparisons between the two (admirably detailed by Harris) seem a bit irrelevant, frankly. Apparently the Ferrari has a bit of its carbon fibre dash that "looks like a medieval sex toy" (another line that fell to its death as it dripped from Harris's lips).
Anyway, when I come to trade up my 2006 Skoda Octavia Mark2 1.4 Classic (80hp), I'll try and bear in mind that the McLaren 600LT is much more the driver's car than the Ferrari 488 Pista, even if the Ferrari "sets a new benchmark for the track-based supercar".
Top Gear is in a bit of a rut, really. It feels slow and tired, and its three-cylinder engine could do with tuning up – with better jokes, fresher formats and, quite honestly, a bit less of three wealthy telly stars in life-doesn't-get-better-than-this mode on the back of hard-pressed OAP licence fee payers. They should hire Coogan, Brand and Chaudhry. At least they'd be funny.
Join our new commenting forum
Join thought-provoking conversations, follow other Independent readers and see their replies