True Detective season 2 finale review: A confident, chaotic end to the series
The show invests in its emotional stakes - finally - and manages to be surprisingly poignant in doing so
Chris Mandle
Tuesday 11 August 2015 12:26 Comments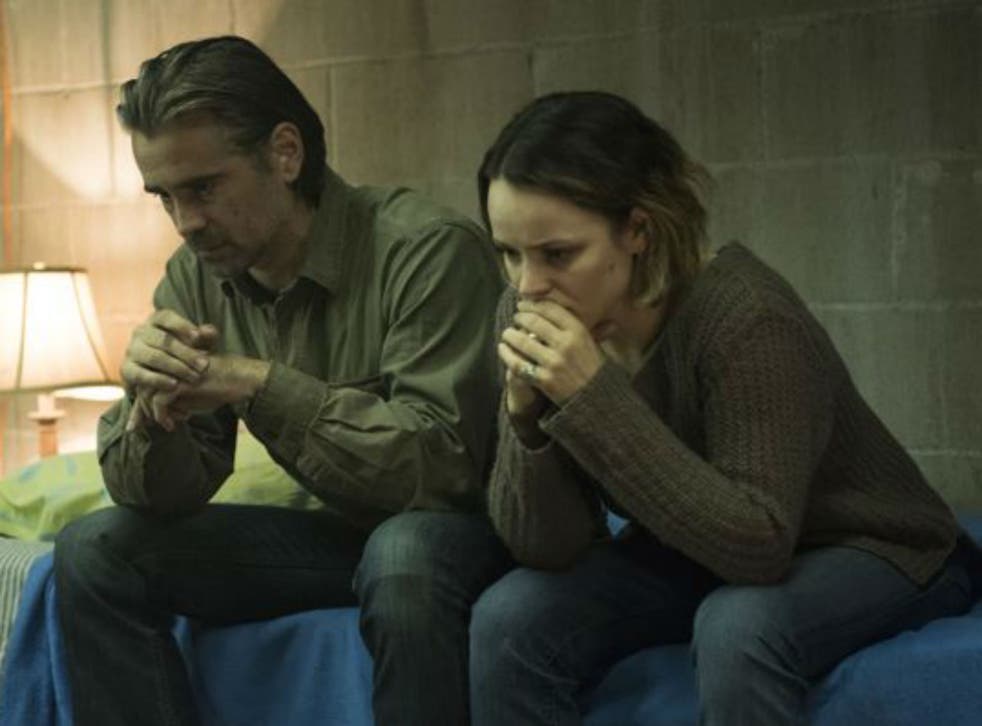 True Detective might not be making any new fans this late into its second season, but "Omega Station" is a tightly-packed episode of pure, unfiltered chaos, as Ray, Frank and Ani all try and escape the sinister power-structure that is choking the life out of Vinci.
The show has been dogged by problems too numerous to list this year, but the weak characterisation and the over-indulgence in long, complicated facets to the Caspere murder have managed to make True Detective feel under-developed and over-exposed, which is a bit of a problem. Too much is going on, but very little feels worth investing in.
Thankfully, the show moves past the things that don't work, solving the Caspere murder quite quickly (the orphaned daughter of the diamond jewellers did it) and ploughing on in an extended ninety-minute episode.
What follows is True Detective's most confident episode yet. Confident to move the pieces forward - when previously it was reluctant to even look at the board - but also confident in killing off two of its lead characters in agonising, brutal fashion.
True Detective, Season 2 in pictures

Show all 15
Yes, after saying goodbye to ice-cold closet case Paul Woodraugh last week, the other two men in TV's very own Fantastic Four, Ray and Frank, also met their makers, leaving Ani as the sole survivor of the show's bloated second season cast.
For Frank, his highly ambitious plan to betray the Russians was going smoothly enough - he'd sent his wife away, promising to meet up with her once he'd cleaned this sorry mess up - only for him to come across some guys he double-crossed before and get violently knifed in the desert.
Frank's death was long, drawn-out and agonising; there was a stubbornness in Vince Vaughn as he flat-out refused to accept his fate. The idea of someone bleeding excessively while stumbling along a burnt-out wasteland might sound like a metaphor for True Detective itself, but in dying, Frank managed to achieve a kind of poignancy he's been clamouring for all season.
On the other hand, Ray's death is a little more pathetic, and doesn't feel as clever or as compelling as the show wants it to be.
What saves it, though, is the fact that it mirrors how Velcoro's father said he'd die during a post-gunshot hallucination in episode three ("shot down amongst the trees") which adds something a bit more interesting to the grim spectacle, while also making up for the weird romance subplot with Ani, which also now involves a pregnancy. Nope, I don't either.
Access unlimited streaming of movies and TV shows with Amazon Prime Video Sign up now for a 30-day free trial
Sign up
One thing True Detective excelled at this year, like the year before, was plotting a complex setting. Vinci is a murky, dangerous, violent place, with a political structure splattered in blood and the politicians, policeman and seniors all quietly pulling the strings.
But it's only now that the show has tied its characters lives into this destructive cycle of blackmail, murder and corruption, and though nobody has come off from it very well, it only adds to the captivatingly bleak environment.
For all its faults, True Detective has learned that by investing in its emotional stakes it can still produce the kind of thrilling drama that gets people talking.
If the show is going to take anything away from the second season, it's that 'more' is very rarely more - four main characters was definitely overkill (and not just because three of them got, er, killed). There's also a lot to be said for showing, not just telling, given that Paul Woodraugh's sole purpose seemed to be to read documents, relay the information to other people, then listen to people tell him things that other people told them about something that may or may not have happened. Snore.
The best thing for True Detective's future (at time of writing, it hasn't been renewed) is that, success or not, the serialised format means it can start afresh next year without any of the problems that plagued it.
As Leonard Cohen sings in the intro, "There's truth that lives, and truth that dies".
Register for free to continue reading
Registration is a free and easy way to support our truly independent journalism
By registering, you will also enjoy limited access to Premium articles, exclusive newsletters, commenting, and virtual events with our leading journalists
Already have an account? sign in
Join our new commenting forum
Join thought-provoking conversations, follow other Independent readers and see their replies