TV preview: Brief Encounters, Forces of Nature with Brian Cox
Brief Encounters, ITV, Monday 9pm Forces of Nature with Brian Cox, BBC1, Monday 9pm
Thursday 30 June 2016 15:02 Comments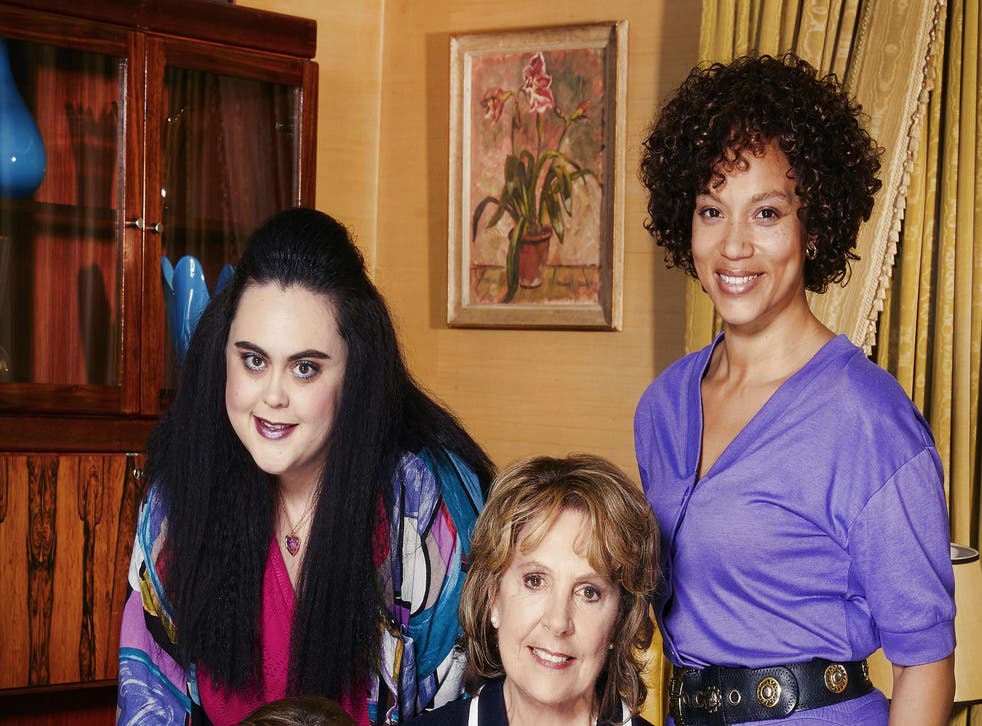 "Allow me to introduce ... the Stallion" declares the heroine of Brief Encounters, a jolly romp through time to the Sheffield of the early 1980s, and the world of Thatcher-era "marital aids" as they were called, a euphemistic expression that, as with much else in this five-part new series, captures the feel of those times neatly.
Our hero, Steph, played by Sophie Rundle, is a hard-up, semi-oppressed young wife who has to go out cleaning to help make ends meet in the sharp recession of the time, which hit Sheffield and the North far worse than the South. Her hubby loses his job in a factory (if anyone remembers those historical oddities – they had to mock one up for this drama) when she sees a classified ad in the newspaper (I told you it was set long ago) for Ann Summers party organisers. These, as you may recall, were inspired by the highly successful Tupperware parties, where ladies would combine a little socialising with entrepreneurship and food preservation. (By the way, though largely disappeared in the West, to this day Tupperware is lifting women out of poverty in the developing world, offering them a chance to start their own businesses with very little start-up capital and gain some financial independence. Next stop dildos, I guess).
As I say, you will enjoy the painstaking period detail, and the usual accomplished performance by Penelope Wilton as the bored wife of a well-to-do butcher who also experiences her sexual reawakening whilst hosting the party in her nice lounge. So you will come face to screen once again with such bygones as the Vauxhall Cavalier, Blue Peter bring-and-buy sales, radio cassette players, immobile phones, typewriters, the Human League, Derek Batey on Mr & Mrs, the "spastics box", Rotarians, cribbage, blokes smoking in pubs, casual sexism, the Triumph Dolomite Sprint, chicken chasseur, Ultravox and Toni Basil. So, no, it wasn't all grim in those days up North. The only thing missing was a Space Hopper (which is not, by the way, an actual marital aid. Usually).
Special mention goes to Paul Tormey, the official props buyer for the series who must have had a challenging time looking for vintage blow-up dolls, willy warmers and kinky knickers.
Why are honeycombs regular hexagons? Why do icebergs float? Why are planets spherical? Why do fools fall in love? OK, not the last one, but the othe big questions are explored, and mostly answered, in Forces of Nature with Brian Cox, the professor's latest series of science for dummies (this week's is the first of the four episodes). You can just about keep up, I found, but, heretical as it might be, I might have found it easier to do so had there been more Open University-syle blackboard-based explication, and less beautiful photography and breath-taking views of the honey hunters of Nepal. Still, I can forgive any didactic shortcomings for a close-up vicarious brief encounter with a sea cow, or manatee. Just my cuppa tee.
Register for free to continue reading
Registration is a free and easy way to support our truly independent journalism
By registering, you will also enjoy limited access to Premium articles, exclusive newsletters, commenting, and virtual events with our leading journalists
Already have an account? sign in
Join our new commenting forum
Join thought-provoking conversations, follow other Independent readers and see their replies