TV review: Ambassadors has a great cast but it's unlikely to earn a lasting place in our affections
BBC2
Ellen E. Jones
Wednesday 23 October 2013 21:38 Comments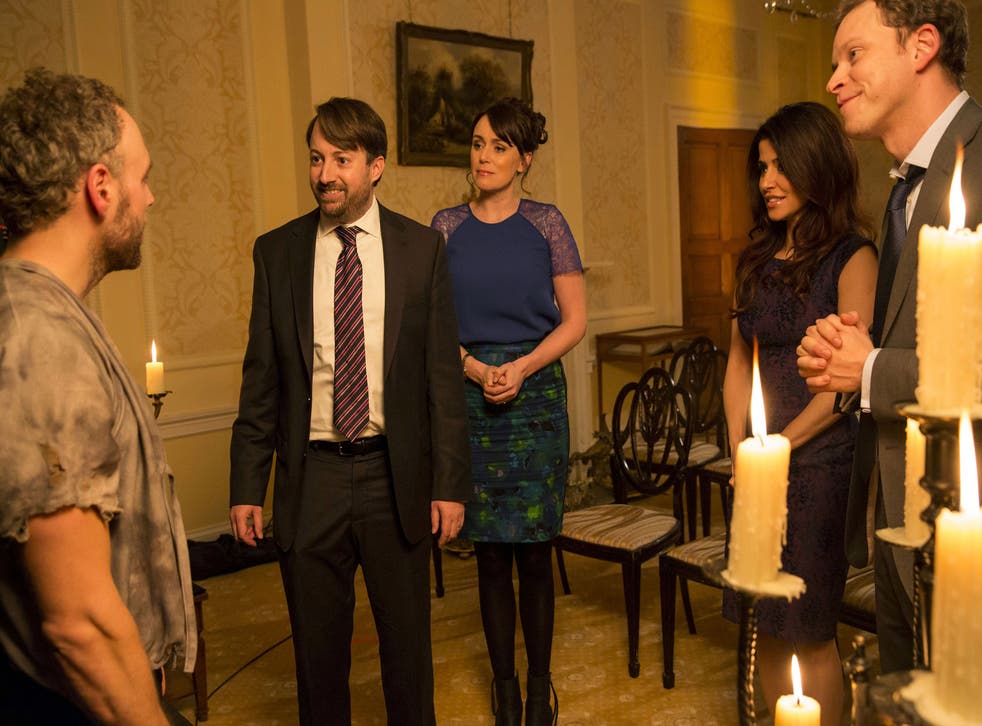 No, sorry, it's not as funny as Peep Show, but Ambassadors, the new David Mitchell and Robert Webb collaboration, which began last night, isn't really meant to be. Written by James Wood (Rev) and Rupert Walters (Spooks), it's set in the fictional central Asian republic of Tazbekistan, where British Ambassador Keith Davis (Mitchell) has arrived in post following the mysterious death of his predecessor. Aiding the ambassador are seasoned deputy head of mission Neil Tilly (Webb) and his wife, Jennifer (Keeley Hawes), plus sarky head of consular Caitlin (Susan Lynch).
The more damaging comparison for Ambassadors is not to Peep Show, but to Armando Iannucci's government satire, The Thick of It. Despite the relocation, Ambassadors takes place in the same milieu of disgruntled civil servants and doomed PR initiatives, only the machinations aren't as devious, the swearing isn't as inventive and the tenor isn't quite so cynical.
It may be hard for Peep Show fans to conceive, but there was even a scene in last night's episode where our two heroes had a serious, well-informed discussion about the ethical implications of prioritising Britain's trade interests above local human rights concerns. You expected Super Hans to turn up at any moment with a spliff to break the tension.
The greatest strength of Ambassadors is its cast, and Webb was a particular pleasure to watch. After so long playing a total wally, it was simply fascinating to see him as a competent, practical employee. There was also Matthew Macfadyen as the Foreign Office boss back in London.
Future episodes promise cameos from Tom Hollander and Michael Smiley. However, without its own niche to fill, it's hard to see how Ambassadors will manage to earn a long-lasting place in our affections. Can't Peep Show just go on for ever, please?
Register for free to continue reading
Registration is a free and easy way to support our truly independent journalism
By registering, you will also enjoy limited access to Premium articles, exclusive newsletters, commenting, and virtual events with our leading journalists
Already have an account? sign in
Join our new commenting forum
Join thought-provoking conversations, follow other Independent readers and see their replies