TV review: Bedlam, Channel 4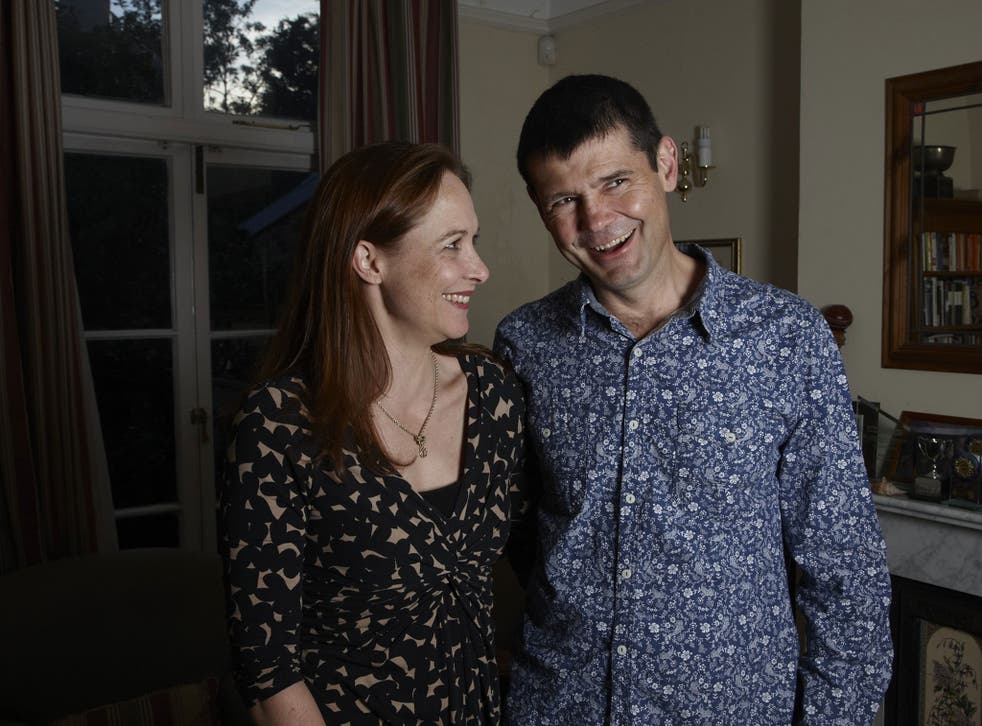 The abiding image from last night's episode of Bedlam (Channel 4) was of two male patients sitting in a grey canteen striking up an impromptu duet of the Christmas carol "Once in Royal David's City". This took place in the South London and Maudsley crisis centre, the focus of this second episode, but also served as a visual metaphor for this mental health documentary series as a whole: determinedly optimistic, despite some very bleak circumstances.
Leading us in song was Rupert, a fiftysomething, 6ft 4in, 24-stone, bear of a man who veered alarmingly from bonhomie to aggression. He seemed to fit the stereotype of a mental health patient, unlike his singing partner Dominic, a well-to-do, married father-of-four, who had recently attempted suicide. Dominic's outward show of good manners belied his inner turmoil and made an accurate diagnosis more difficult. "I think there's more going on in my mind than I'm letting myself know," he said. "It feels like there's a murderer in my head who's trying to kill me."
Much of what went on in the ward was deeply sad. The case of the delusional German woman who'd flown to London to meet a non-existent fiancé and the slow realisation that many of these patients will be in and out of the mental health system for the rest of their lives. But there was, as always, hope too. Katrina, a 22-year-old drama student was admitted in full manic mode after threatening to kill her mother during an argument over an iPhone. After treatment, Katrina was able to return back to her life and her relieved mother. "I'm glad I've got the right mix of medication at a young age, so I can go back to university and get a job if I want to."
As Channel 4 gave us a salutary reminder that life could be much worse, More4 reminded us that life could also be much, much better. Ottolenghi's Mediterranean Island Feast began last night, and with it that unique combination of lifestyle envy, domestic dissatisfaction and salivation that only the patron saint of middle-class foodies can inspire.
First stop, Corsica. It's one of Europe's most chi-chi holiday destinations, but Yotam Ottolenghi is too good even for the Corsica that's too good for the likes of us. He bypassed the coastal tourist spots and headed straight inland instead, where the magical fragrance of the maquis is at its most pungent.
Maquis is the French word for the herby shrub land that is found all over the Mediterranean basin, but which is supposed to have a particularly strong influence on Corsican cuisine. At Chez Seraphin, a restaurant overlooking the lush green hillsides, chef Monique explained how the local brocciu cheese in her stuffed courgettes takes on different flavours, according to the grazing season.
It seemed wherever Ottolenghi went – into the kitchen of an olive producer, to the beehives of two honey enthusiasts and around the pork farm of a figatelli sausage specialist – he was met with both wistful chat about the maquis and alternative uses for the omnipresent brocciu. It's fair to say the Corsicans are particularly attached to that cheese. They probably plaster their walls with it too.
Getting hold of brocci in your local UK supermarché, however, might prove a challenge. In fairness, Yotam did suggest substitute ingredients, but they just sounded so dreary by comparison to the spicy summer honey, herbes de maquis and mouth-burning matured goat's cheese that stock Ottolenghi's kitchen. Face it, home cooks, this is a show best watched with a plate of beans on toast on your lap and envy in your heart. That way, Ottolenghi's Mediterranean Island Feast can remain what it ought to be – a gorgeous sun-dappled fantasy.
Join our new commenting forum
Join thought-provoking conversations, follow other Independent readers and see their replies