TV review: Borgen - Birgitte is no longer Prime Minister but the show has not lost its power
BBC Four, Saturday 16 November, 9pm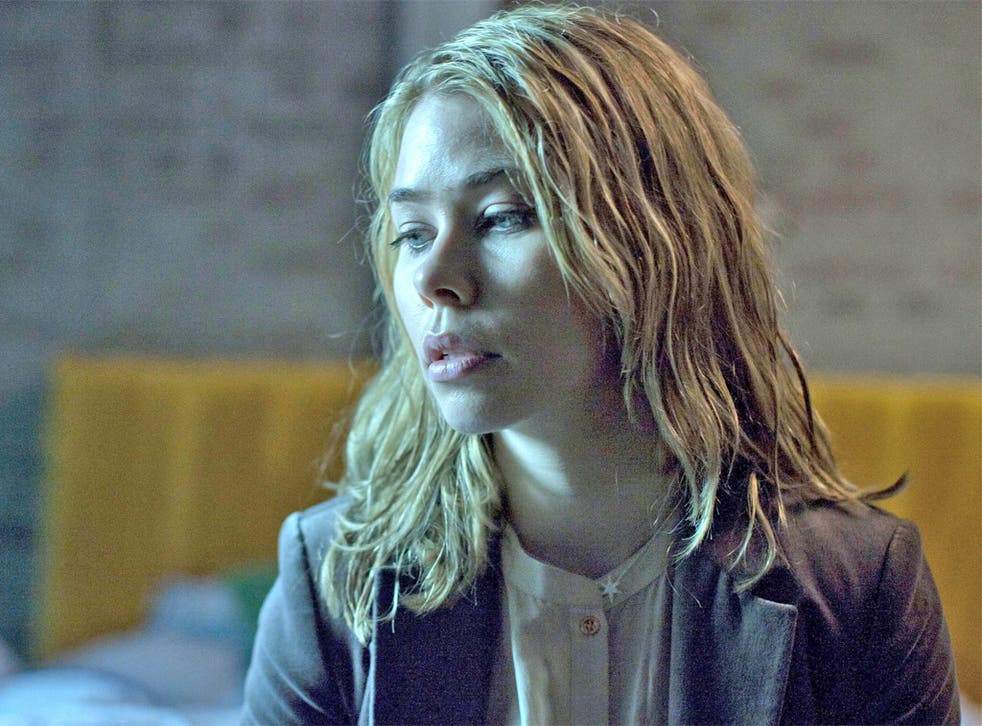 Borgen is back. Two and a half years had passed since the events at the end of the second season and Birgitte Nyborg is no longer Denmark's PM; but like a less ethically dubious, less bronzed Tony Blair, she'd managed to keep pretty busy.
There was a high-flying job in Hong Kong, a swanky waterside apartment in Copenhagan and a dishy new British architect boyfriend called Jeremy played by Alastair Mackenzie from Monarch of the Glen. But is she satisfied? Of course not. After deciding that the new leader of the Moderates had drifted too far to the right on immigration, Birgitte judged it was time to get back into the political fray. For that, she would need at her side not only the trusty Bill Oddie-lookalike Bent, but also some fresh young blood. Enter Katrine, Borgen's other indomitable badass, who's been going through some changes of her own since last series. She and Kasper are now co-parenting a two-year-old son, although their own relationship has ended – a fact that everyone seems totally Scandi and nonchalant about. Birgitte and Katrine have rarely shared scenes before, but it seems this Bechdel test-acting series will foreground the professional relationship of its two female leads.
Thus began Borgen's third and final season on BBC4 on Saturday night (money doesn't grow on trees at DR, Denmark's state-owned broadcaster) and I'm missing it already. This show is top-class political drama, a badge of middle-class belonging and, for the British, also a kind of utopian sci-fi fantasy. Just imagine: a truly gender-equal society where men and women share childcare, women hold as many positions of power in politics and media as men, and everyone achieves an enviable work-life balance. Balanced, but not uncomplicated, as Birgitte warned dishy Jeremy: "You don't want to discuss politics with me... it's personal, politics to me."
Kennedy's Nuclear Nightmare on More4 on Saturday night was also interested in where the personal ends and the political begins. "This is a story of men, not of governments," said one of the many interviewees by way of introduction to the events of the Cuban Missile Crisis. Only last Wednesday, I was complaining about a certain one-sided Cold War documentary that included no dissenting voices (ahem... Strange Days with Dominic Sandbrook), and now here comes the answer to my prayers: a documentary almost entirely narrated by people who were actually there.
The period between 14 and 28 October in 1962 is now remembered as the most dangerous 13 days in human history. It's also remembered by some as that time when President Kennedy saved the whole world from annihilation with his statesmanlike cool; hence this doc's broadcast around the 50th anniversary of the assassination. By the end of the epic 80-minute running time, however, it was clear that the fate of the planet did not rest only on JFK's broad shoulders.
Unusually for such a programme, we heard from Americans, Russians and Cubans at all decision-making levels, from a Cuban army volunteer to the man who wrote Kennedy's famously chilling address to the nation. One particularly effective section intercut an interview with a pall-bearer at the funeral of Major Rudolf Anderson and an interview with the Russian soldier who shot him down over Cuba. "Even now this wound is still there," he said "But... a war is a war... I hope I won't look like a murderer."
Not all of these people had their finger on The Button exactly, but all of them were close enough to trip, fall and accidentally nudge the guy who did.
Register for free to continue reading
Registration is a free and easy way to support our truly independent journalism
By registering, you will also enjoy limited access to Premium articles, exclusive newsletters, commenting, and virtual events with our leading journalists
Already have an account? sign in
Register for free to continue reading
Registration is a free and easy way to support our truly independent journalism
By registering, you will also enjoy limited access to Premium articles, exclusive newsletters, commenting, and virtual events with our leading journalists
Already have an account? sign in
Join our new commenting forum
Join thought-provoking conversations, follow other Independent readers and see their replies