TV Review: Iceland Foods: Life in the Freezer Cabinet, BBC2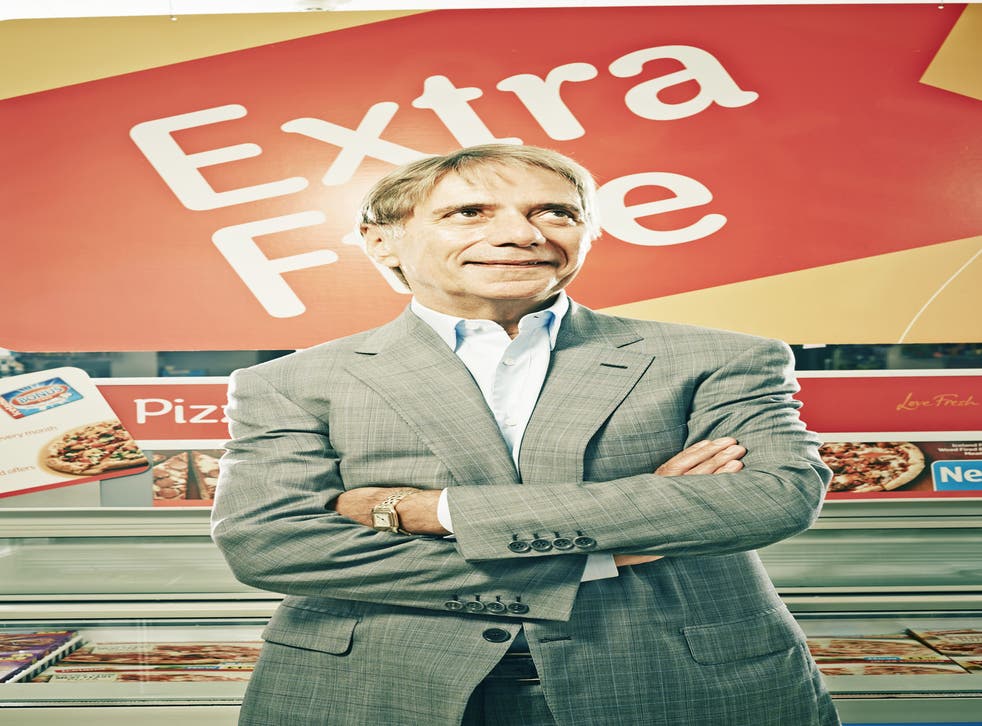 'Twas the night before Christmas 2012, when all through the aisles, not a creature was stirring, not even Iceland's tireless CEO, Malcolm Walker. It's only the briefest respite, however. Episode one of a new three-part documentary, Iceland Foods: Life in the Freezer Cabinet, proved it was all go at Britain's underdog supermarket chain, even before the horsemeat scandal made headlines in January.
At Iceland, the staff smiles are as frozen as the 99p dinners – so have they all drunk the cut-price company Kool-Aid? Or could this be the sight of a genuinely contented workforce? Cashier Jackie said she'd still turn up for work if she won the lottery, store manager Craig has been there 16 years and counting, and even the cleaner bores her family with constant praise for her wonderful employer.
Iceland spends millions annually on motivational treats and staff parties and apparently it works. In 2012 the company was voted the UK's Best Employer in a Sunday Times poll. "I think you've got to treat people as you want to be treated," said Walker, who began his own career on the Woolworths shop floor. "Not only is it the right thing to do, but it puts cash in the till."
Walker's management-level staff are equally passionate, it seems. At the headquarters in north Wales, technical manager Trish goes to great lengths to ensure there's enough chicken in the chicken supreme. PR manager Keith might look like a Werther's Original granddad, but he swears like a road-rage truck driver when discussing anti-Iceland snobbery – and he's got a point. The question that really determines social class in Britain isn't about income bracket or educational achievement, it's "Have you ever eaten, or would you consider eating, an Iceland Doner Kebab Pizza?"
Unfortunately, we probably won't have time to fully explore the relationship between food and class in the coming episodes. There's a dark storm cloud on Iceland's horizon and, from some distant place, the sound of horses braying…
Register for free to continue reading
Registration is a free and easy way to support our truly independent journalism
By registering, you will also enjoy limited access to Premium articles, exclusive newsletters, commenting, and virtual events with our leading journalists
Already have an account? sign in
Register for free to continue reading
Registration is a free and easy way to support our truly independent journalism
By registering, you will also enjoy limited access to Premium articles, exclusive newsletters, commenting, and virtual events with our leading journalists
Already have an account? sign in
Join our new commenting forum
Join thought-provoking conversations, follow other Independent readers and see their replies