TV Review: Portrait Artist of the Year, Sky Arts 1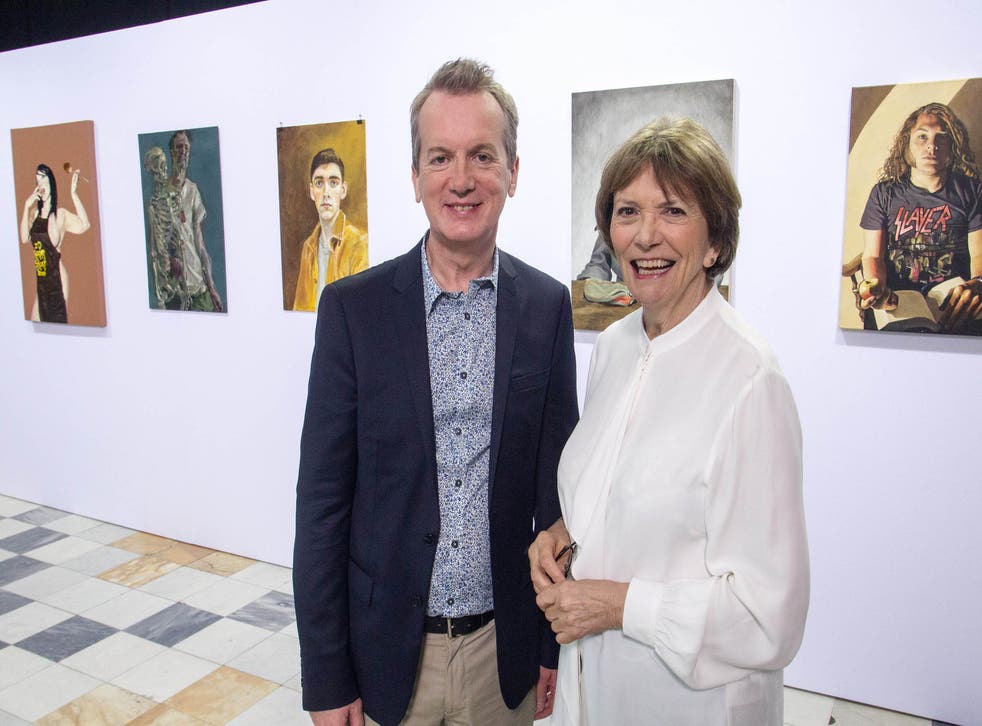 Sky Arts' random-presenter-generating machine has thrown up an interesting pairing to front their new television competition show. Portrait Artist of the Year will be presented by veteran broadcaster Joan Bakewell and that er... renowned expert in fine art Frank Skinner. It's Bake-Off, but with painting, because apparently there is no hobby or artistic pursuit that won't do as the basis for a TV talent competition. Whatever next? A show about competitive stamp collecting presented by Kerry Katona and Alan Yentob? A taxidermy tournament with Mary Beard and Peter Andre? Let's hope so, because on the evidence of last night's episode these marriages of high and low culture can be surprisingly successful.
Six 60-minute programmes will decide which of the 21 artists wins the big prize, a £10,000 commission to paint Booker Prize-winning author Hilary Mantel. The first of the heats took place in a tent near the National Portrait Gallery in Trafalgar Square, where the contestants were given four hours to portray one of the three familiar faces who had come to sit for them: Alison Steadman, Robert Lindsay or Juliet Stevenson.
Bank note designer Louis daubed blocks of colour on his easel without anything close to a likeness appearing for some time, while 17-year-old student Kemi took to her canvas with alarming confidence to quickly produce the faces of Juliet Stevenson and her young son. To see the different artists at work, employing very different methods was a thrill even for the three judges. "I deal in art but I very rarely see portraits being painted," said Kate Bryan, head of contemporary art at the Fine Art Society. Meanwhile, fellow judges Kathleen Soriano, director of exhibitions at the Royal Academy, and portrait painter Tai-Shan Schierenberg argued over their preferred style. "I like a big head with lots of paint," said Schierenberg firmly. Soriano was less convinced.
Simply to hear fine art debated enthusiastically by knowledgeable people was a treat, and even more so, given this is a format that might appeal to an audience wider than the usual BBC4 crowd. A different celebrity sitter each week should sprinkle some stardust on proceedings, while the fact that the judges already seem to have developed a simmering dislike for one another also bodes well for our future entertainment. All they need now is to somehow get Mel and Sue involved and they're on to a winner.
Join our new commenting forum
Join thought-provoking conversations, follow other Independent readers and see their replies