TV review: The White Queen is less historically plausible than Game of Thrones (despite being ostensibly true)
The White Queen, Sun, BBC1 // Goodbye Granadalan, Sayt, ITV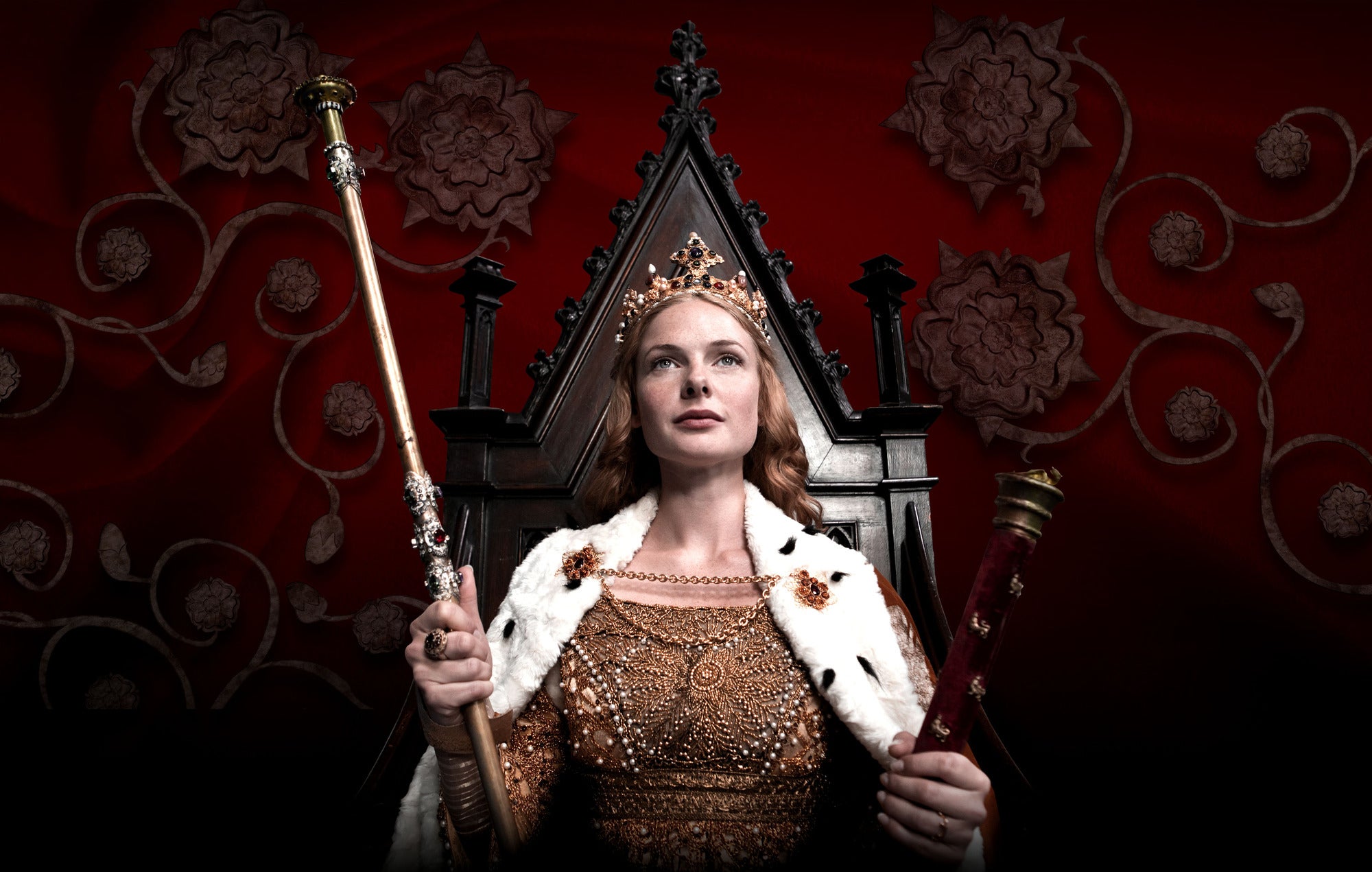 Dedicated fans of Game of Thrones may have got a sense of déjà vu as they watched the opening of The White Queen, BBC1's new Sunday-night costume drama.
It wasn't just that there's a faint Throney feel to the layered credit sequence for Emma Frost's series (adapted from Philippa Gregory's historical novels), and a faint echo of its credit music too. But the scene that followed – a fugitive running through a snow-covered forest – was very similar in mood to the first one ever seen in HBO's fantasy epic. Was this by accident or design? Well, it must surely have occurred to somebody that an audience with a taste for late-medieval trappings and courtly plotting might find Plantagenet dynastic skulduggery to their taste as well. But if it was intended as bait, and if any Game of Thrones fans took it, I don't think it will be long before they spit out the hook. Not only is The White Queen unforgivably light on dragons, it also strikes you as considerably less historically plausible than Game of Thrones, despite being based on real events.
The white queen of the title is Lady Elizabeth, who we first encounter waking from a bad dream in her loft apartment, an open-plan living space with a very World of Interiors feel to it (she appears to have sourced her gauzy curtains from the Kingdom of Ikea). It's 1464 and Elizabeth is in a bit of a spot, her Lancastrian husband having been killed in battle and his lands confiscated. Elizabeth isn't the type of woman to mope, though. So having Googled the king's processional route northwards, she arranges herself as a comely roadblock to plead for justice and restitution. Edward – still strictly speaking only a King Finalist at this stage of the war – pulls off his helm to reveal that he's an absolute hottie. Despite the disapproval of his sarcastic sidekick Lord Warwick, and despite the fact that Elizabeth is just a commoner, Edward decides to have a crack at her, his lust only increased by her spirited defence of her virtue. "I have to have you," he pants. "And if you will not be my mistress you have to marry me."
What Edward doesn't know is that Elizabeth does have real pedigree. "We are descended from the river goddess Melusina," her mother, Jacqetta, tells her. "Magic is in our blood." Jacquetta (played with a commendably straight face by Janet McTeer) has primed a local pond with an elaborate kind of lottery game, and after Elizabeth has picked one of several threads that disappear into its depths, she pulls out a crown-shaped ring. This comes in handy when Edward forgets to bring one to the secret ceremony in the woodland chapel at which the two are married, though it's a moment you can't help feeling might have given them both pause for thought. Her: "You forgot the ring! Is your heart really in this?" Him: "Crown-shaped? Seriously? Are you sure you're marrying me for me?" Nobody but Edward and Elizabeth approve of this relationship. Her brothers glower furiously, still consumed with Lancastrian fervour. And Lord Warwick, who's spent months arranging diplomatic nuptials with a French princess, spits tacks when he finds out. I'm sure it will give innocent pleasure to many, but a lot of cod had to sacrifice their wallops to make it possible.
Goodbye Granadaland, a clip-show celebration marking the closure of the original Granada studios in Manchester, featured the word "iconic" more often than was comfortable, but delivered an enjoyable nostalgic wallow all the same. Peter Kay presented and a roster of stars, from the soapy to the serious, rhapsodised about the studio's boldness and creativity in its heyday. Highlight? Ena Sharples, in the very first episode of Coronation Street, giving her verdict on a rival Manchester thoroughfare. "Esmeralda Street, eh?" she says scornfully to a new arrival."They're very bay window down there."
twitter.com/tds153
Join our commenting forum
Join thought-provoking conversations, follow other Independent readers and see their replies