Victorian Bakers, BBC2 - TV review: Educational, accessible and as exciting as watching dough rise
 It may have had some squabbles about getting the oven to start, but it couldn't compete with the nail-biting tension of Bake-Off
Daisy Wyatt
Tuesday 05 January 2016 19:32 Comments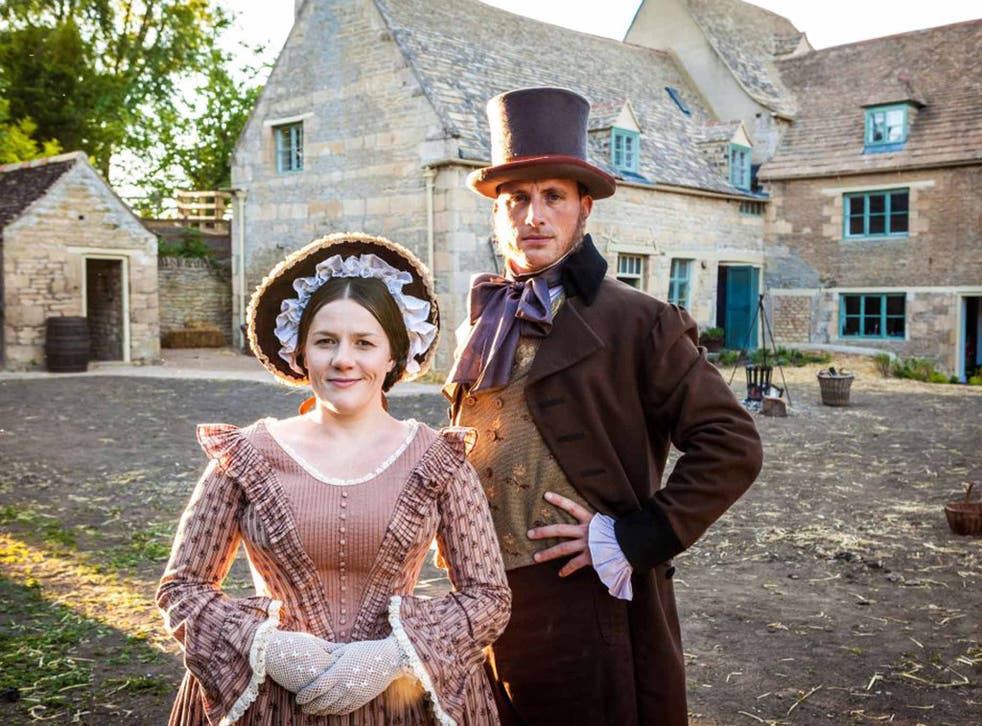 If you take The Great British Bake-Off's five-minute educational slot, add in some historical role play and extend it over an hour, you end up with something resembling Victorian Bakers. For BBC2 viewers who haven't learned enough about loaves from Paul Hollywood's Bread or Lorraine Pascale's Baking Made Easy, the new series serves up a wholesome slice of Victorian social history as four modern-day bakers are transported back to 1837.
Sales of sliced bread fell by £100m last year as increasing numbers of us bake our own sourdough or buy flaxseed focaccia from local farmers' markets. Or at least fantasise about doing both and then have to make do with stale Ryvita soldiers and a boiled egg.
Victorian Bakers feeds into the idyllic dream of ditching our technology-dominated lives for a simple existence in the countryside. Even the reconstructed kitchen seemed to have a Farrow & Ball duck-egg-blue door.
The contestants were faultlessly genuine and passionate about the historical experiment. But as much though I enjoyed Barnsley baker John growing mutton chop sideburns to look the part, the show was all a bit too "chuffing" earnest about bread. Like when a waiter explains every food process that has gone into your meal. Or a family friend bores you over the dinner table about real ale.
The programme succeeded in making history come to life in an interesting, hands-on way, although it lacked drama. It may have had some squabbles about getting the oven to start, but it couldn't compete with the nail-biting tension of Bake-Off.
It was in every way the perfect BBC2 factual programme: full of substance, educational and accessible for all. But Victorian Bakers was too much of a cookie cut-out to be a real indulgence. A bad Mel and Sue joke would have gone down a treat.
Register for free to continue reading
Registration is a free and easy way to support our truly independent journalism
By registering, you will also enjoy limited access to Premium articles, exclusive newsletters, commenting, and virtual events with our leading journalists
Already have an account? sign in
Join our new commenting forum
Join thought-provoking conversations, follow other Independent readers and see their replies