Viewpoint review: ITV's dark police procedural is a little contrived – but it holds much promise
Noel Clarke stars in this claustrophobic new five-parter about surveillance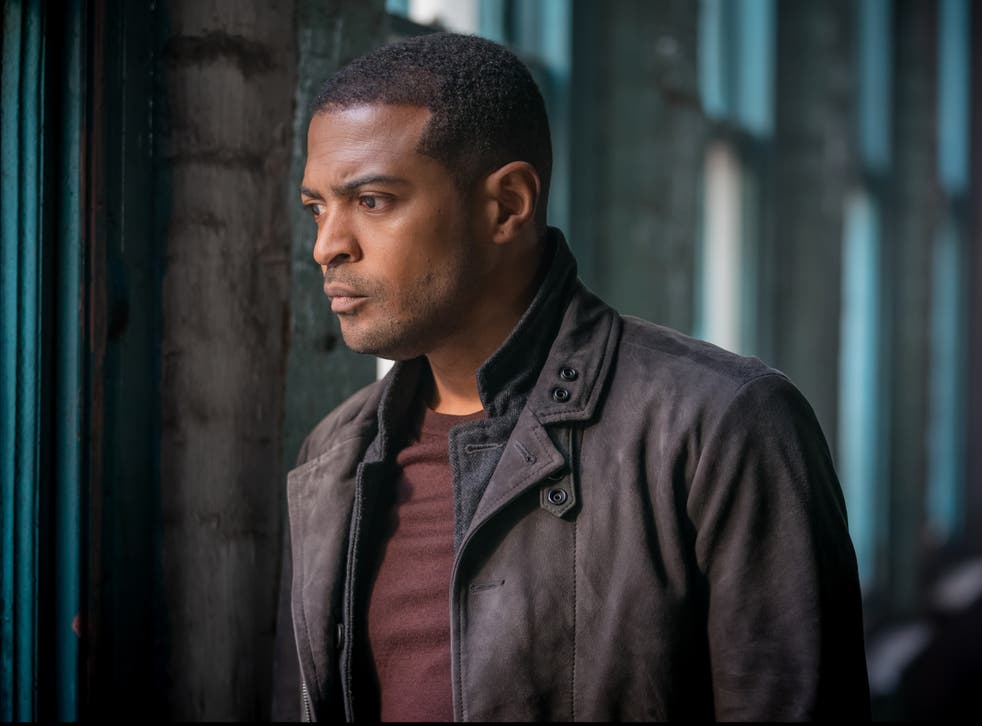 Over the years that the telly folk have been mining the rich seams of the police procedural, almost everything has been dug out: regional coppers from Jimmy Perez (Shetland) to Jim Bergerac (Bergerac), and departments from forensics (Waking the Dead) to the anti-corruption squad (Line of Duty) to the personal protection officers (Bodyguard). I'm only waiting for the brave Alsatians of the dog support unit (motto: Who Barks Wins) to be let off the leash, and I feel my drama-based course in criminology will be complete.
ITV's new five-parter Viewpoint concerns the activities of another Cinderella arm of policing, the surveillance unit. In a town very like Manchester, Gemma Hillman (Amy Wren), a young primary school teacher, has gone missing. DC Martin Young (Noel Clarke) has been ordered to set up a surveillance unit near her home, so he can discreetly snoop on her neighbours/suspects in her disappearance. There is one obvious suspect: Gemma's live-in partner Greg (Fehinti Balogun), who we see, from our viewpoint, has anger management issues and is violent, possessive and more than a bit paranoid – and thus far too obvious a candidate to be the killer.
Gemma's immediate neighbours are a youngish unstable couple, Carl and Kate Tuckman (Dominic Allburn and Catherine Tyldesley), whose kid goes to Gemma's school: Kate's an insecure social-media influencer (if that's not a multiple oxymoron) and Carl's a builder with a wandering eye and a very secure view of himself. There's also an eccentric who seems to live on a boat parked in the street, who's your very outside bet.
But most of the emotional and surveillance action takes place in the flat that the unit has requisitioned, where Zoe (Alexandra Roach) lives with her 10-year-old daughter and occasionally present partner Tim (Andrew Hawley). Zoe, who is never seen without a large glass of red wine in her hand, immediately tries to build a rapport with her new lodger. Unprofessionally, he doesn't seem to mind too much. I think we can see where that is headed, given that she too knew Gemma, via school, and is also thus a potential murderer. The most intriguing thing is that Zoe has been conducting her own personal surveillance operation on her neighbours for some time, for reason that are unclear. In Hitchcock's classic Rear Window, Jimmy Stewart is forced (sort of) to keep an eye on his neighbours because he's in a wheelchair and hasn't got a television. Zoe has no such excuses, beyond the usual vague prurient curiosity of the nosey neighbour. Or does she?
The whole set-up in Viewpoint is in fact a bit contrived, it must be said, and, so far, it's hardly a masterclass in Hitchcockian tension, but we've barely been introduced to the cast and it holds much promise. I loved the dark, claustrophobic feel of the piece, where much of the surveillance and comings and goings happen at night, and the way that the two lost souls of Zoe and Martin are thrown together, with nothing more in common than their amateur and professional voyeurism.
As viewers, we too are sort-of meta-voyeurs, spying on the whole scene, and, like real life voyeurism, it can be addictive.
Join our new commenting forum
Join thought-provoking conversations, follow other Independent readers and see their replies