Wayward Pines, TV review: Matt Dillon comes down with a case of Twin Peaks derivative-itis
The Eighties heart-throb is back in a starring role in Fox's new thriller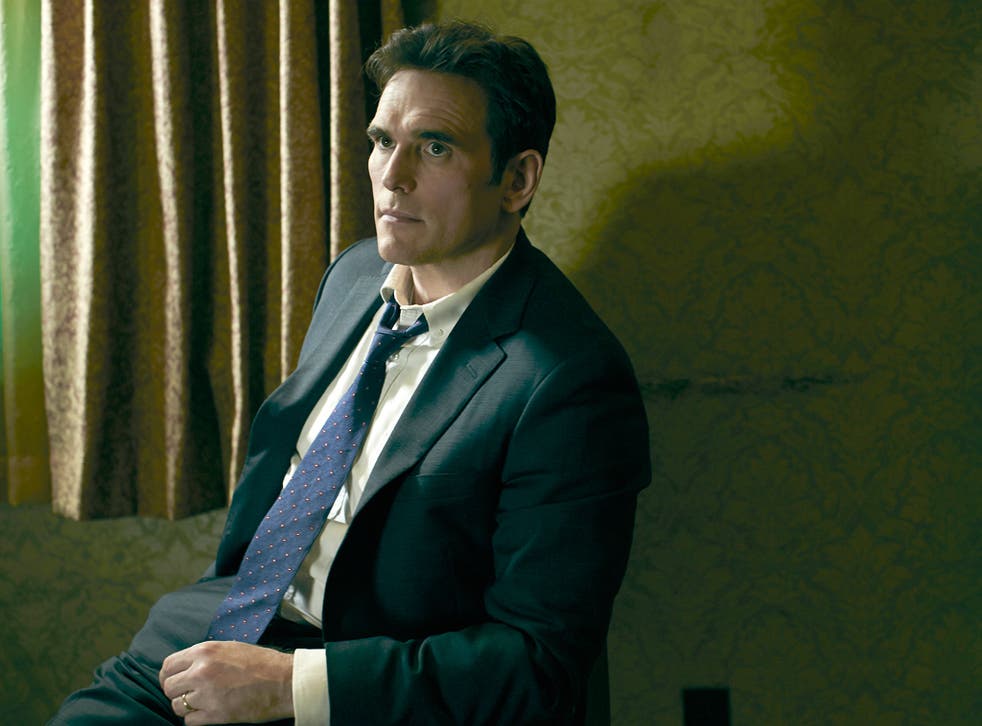 Agent Ethan Burke (Matt Dillon), the main character in Fox's new thriller Wayward Pines, could also do with some kind of mental health assessment. He was heading into the Idaho woods to trace some missing colleagues when a car crash landed him in the mysterious town of the title.
This is a place where everyone seems to be watching you and when you try to leave, you end up right back where you started. Was Agent Burke paranoid? Hallucinating? At the very least, he seemed to be coming down with a bad case of Twin Peaks derivative-itis.
It's nice to see Eighties heart-throb Dillon back in a starring role, and his permanently confused facial expression is ideally suited to this series. Nor is Dillon the only notable member of a solid cast.
Oscar-winning Melissa Leo plays an over-cheery nurse, Juliette Lewis is the barmaid who comes to Ethan's aid and Toby Jones, fresh from the Bafta success earlier this week of Marvellous, plays a psychiatrist who's messing with Ethan's already fragile sanity.
Empire's Terrence Howard as Sheriff Pope looks set to be one of the series' stand-out villains, if his predatory way with a cone of rum 'n' raisin is anything to go by.
Since The Sixth Sense's M. Night Shyamalan is an exec producer who also directed this first episode, we know to expect the unexpected, and advance word from the States hints at an astonishing mid-season twist.
Whether this ultimately amounts to a satisfying story, or dissolves into a mass of frustrating loose ends is, however, anyone's guess.
Register for free to continue reading
Registration is a free and easy way to support our truly independent journalism
By registering, you will also enjoy limited access to Premium articles, exclusive newsletters, commenting, and virtual events with our leading journalists
Already have an account? sign in
Register for free to continue reading
Registration is a free and easy way to support our truly independent journalism
By registering, you will also enjoy limited access to Premium articles, exclusive newsletters, commenting, and virtual events with our leading journalists
Already have an account? sign in
Join our new commenting forum
Join thought-provoking conversations, follow other Independent readers and see their replies