We're Doomed: The Dad's Army Story, BBC2 - TV review: Ageing oddballs and gin cocktails made a great sitcom recipe
Jimmy Perry ended up paired with his agent's husband, the sitcom producer David Croft, and what followed was in many ways a chaste rom-com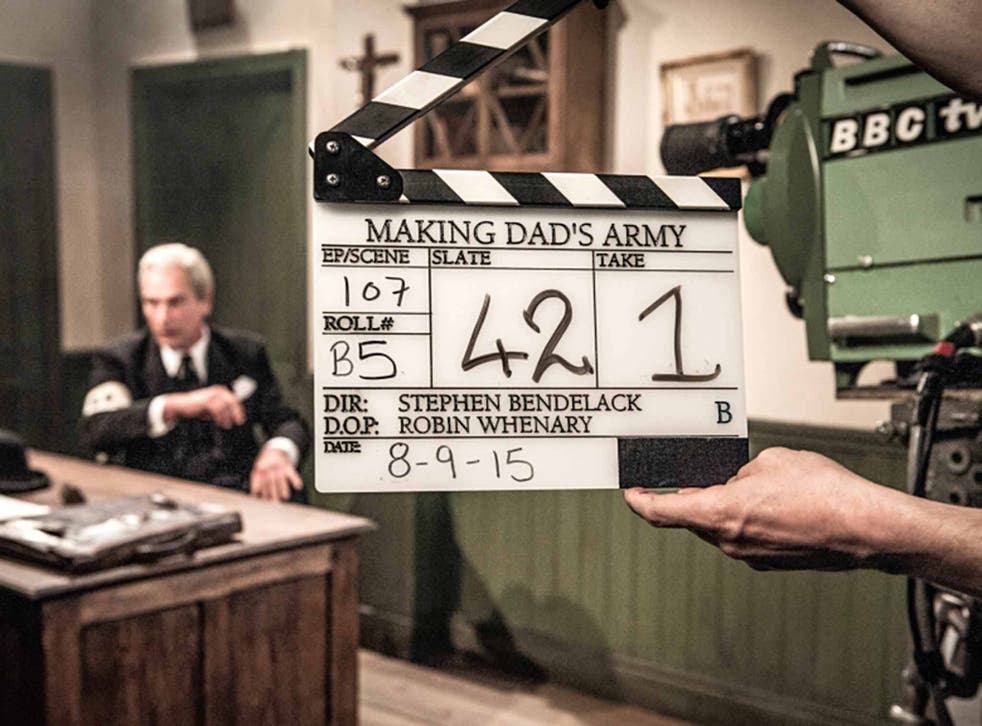 Dad's Army gets the Hollywood treatment with a fairly loose-sounding adaptation of the TV classic. Catherine Zeta-Jones will play a journalist sent to report on Walmington-on-Sea's hapless Home Guard before it discovers a German spy in its ageing midst. If it all sounds a bit "Johnny English: Don't panic!" note that the films share a director.
I'll reserve full judgement but the film makes this a good time to relive the original – or at least its origins. We're Doomed! The Dad's Army Story was more "Batmainwaring Begins", and ended as the first episode started in 1968. But not before considerable off-camera drama, gently warmed with the same style of comedy that would sustain 80 (highly repeatable) episodes.
The story began along the linoleum corridors of the BBC, where Jimmy Perry was desperate to make his idea work, not least because it was a naked, and ultimately doomed, attempt to revive his flagging acting career ("I never wanted to be a writer!"). He ended up paired with his agent's husband, the sitcom producer David Croft, and what followed was in many ways a chaste rom-com. We saw the men – neither of whom had seen themselves as writers – scribbling furiously in the sunlit sitting-room of Croft's house, their talent and fear of failure plating their pages with comedy gold.
Creating a happy company of ageing oddballs with more ego and baggage than Brangelina's private jet would be key, and much rested on the constipated, curmudgeonly Arthur Lowe as Captain Mainwaring (John Sessions set a high bar for Toby Jones, who takes the role in the film).
Later scenes, when the men bonded over Lowe's gin amazons in their location hotel, half themselves and half the characters they were becoming, were almost as joyful as Dad's Army itself.
Join our new commenting forum
Join thought-provoking conversations, follow other Independent readers and see their replies