We Want Our Country Back, BBC3, review: Britain First's unsavoury political tactics are to be admired
Jayda Fransen and Paul Golding displayed spin-doctor wizardry Jeremy Corbyn could only dream of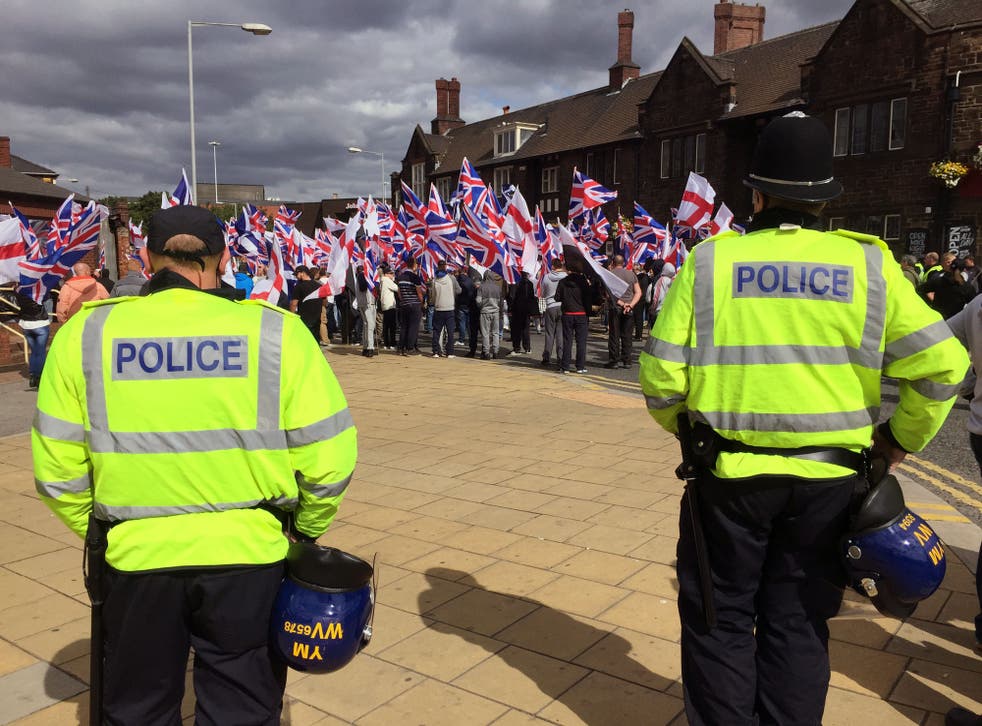 Jayda Fransen was the scarily articulate voice of We Want Our Country Back, a look at the rise of Britain First, the latest far right party to capitalise on marginalised white, working class communities in the UK. Britain First preach Islamophobia, but insist they are not racist – a case Fransen was able to put across with alarming conviction.
She is joined on the frontline by ex-BNP spin doctor Paul Goulding, who is the mastermind behind the party's message, creating videos with Fransen that garner tens of thousands of likes in a matter of minutes on their active Facebook page. As Goulding ominously told the camera, "social media is the future".
It is easy to dismiss Britain First's views as backward and ill-informed, but their political tactics were to be admired, however unsavoury they may be. Aged just 29, law graduate Fransen was able to clearly communicate her party's vision and galvanise support from fledgling recruits.
While party leader Goulding's cannily caught footage of "aggressive" Muslims was the sort of spin-doctor wizardry Jeremy Corbyn could only dream of.
Given her status as the only female deputy leader of a far right British party, Fransen became the focus of the documenatry. Filmmaker Miles Blayden-Ryall tried to get under her skin, almost getting her to open up about an incident that forced her to leave home at 14.
But his decision to shout at her from afar "Jayda, what really happened to you?" after being blocked from filming at a Rotherham protest made him sound almost as far-fetched as the extremist party.
Join our new commenting forum
Join thought-provoking conversations, follow other Independent readers and see their replies