Westworld season 1 episode 1 spoiler-free review: An enthralling glimpse into an all too near future
Like a Borgesian exploration of 3D printing
Christopher Hooton
Monday 19 September 2016 08:50 Comments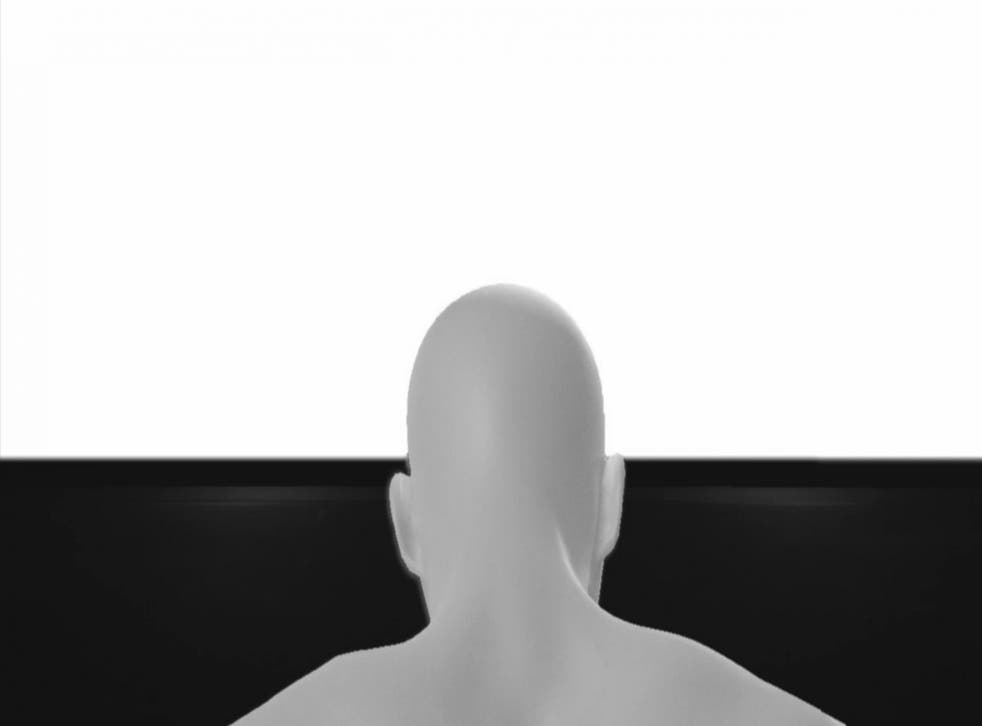 The ramifications of humans playing in the sandbox of artificial intelligence is something that film has dealt with for decades but has never really been properly explored in television. That's a shame, because the medium is perfect for it, allowing enough time to properly dive into all of the interesting elements at play.
Westworld may be the show to change that, a big budget offering from Jonathan Nolan (Christopher's brother, wrote the Interstellar screenplay) with five seasons already mapped out which HBO will be banking on filling its looming Game of Thrones-shaped hole.
As we know from the trailer and the 1973 film the series is based on (so I'm not spoiling anything here), Westworld centres on an entirely fabricated Wild West environment for the rich to visit and frolic in. Think a theme park but with the verisimilitude ratcheted up to insane levels. It is built, maintained and scripted by a Truman Show-esque team who slave to make the experience as real as possible for the guests - dubbed "newcomers" - as they duel in shootouts, knock back whiskey in saloons and essentially fuck robots in brothels.
Of course, sinister, unscripted deviations start creeping into the Westworld experience, but here's where the show avoids tropes and gets interesting - it focuses less on the threat to human life posed by misbehaving A.I. but rather on the psychological, if indeed we can talk about robots experiencing what we know as 'consciousness' (something I'm sure the show will go on to explore), impact on the A.I. themselves. It asks, "How does it feel to be a sophisticated, emotional machine built solely for the purpose of being used for others' enjoyment and to indulge their bloodlust?"
Tone-wise, Westworld milks (not an odd choice of word, as you'll see) every drop of creepiness possible out of its premise, the A.I. - the park's "livestock" - lodged in the deepest depths of the uncanny valley. It's particularly chilling (and kudos to the VFX team) when they are suddenly switched off, to the point where you're never quite sure whether an inhabitant has been decommissioned or is simply keeping still.
What makes Westworld particularly unsettling is how plausible it all seems. This kind of setup used to seem fanciful, a speck on the horizon, but with advances in 3D printing (which the show definitely riffs on), warnings that A.I. could wipe out humanity from Stephen Hawking and projections that we'll be having sex with robots more than with humans by 2050, the Westworld park comes across like something Elon Musk might announce during a keynote in the not-so-distant future.
In choosing not to give everything away up front, the show is also eminently fan theory-ready, making it ripe for internet and water cooler discussion a la GoT, Stranger Things, Mr. Robot etc. I can already see the tin hats being donned as people posit in subreddits that the team working on the park are themselves pawns in a larger game.
If I've one gripe with the show, and if indeed it's fair to after only watching the pilot (critics have been granted access to the first four episodes, so I'll be writing on this again once I've caught up), it's that none of the characters immediately grab you. There's no obvious Walter White or Tony Soprano. Ed Harris (who interestingly played Truman Show architect Christof) is an intriguing stalking character and Anthony Hopkins is on good form as Westworld founder Dr. Robert Ford, but others feel a little stock, although in fairness this is intentional in some cases as they're playing Western stereotypes.
It's a show about information rather than character though, and lots of it. In spite of Lost alumni J. J. Abrams being on board, Westworld manages to maintain mystery without leaving you feeling cheated. After the first episode, I felt satisfied that I'd been given enough to take on board, and yet was aware that the show has plenty of mind-blowing secrets and twists up its 3D-printed sleeves.
Westworld's six-episode first season starts on Sky Atlantic on 4 October.
Register for free to continue reading
Registration is a free and easy way to support our truly independent journalism
By registering, you will also enjoy limited access to Premium articles, exclusive newsletters, commenting, and virtual events with our leading journalists
Already have an account? sign in
Join our new commenting forum
Join thought-provoking conversations, follow other Independent readers and see their replies