The Widow, episodes 1 and 2, review: 'Should enjoy a certain Heart of Darkness appeal'
'The Widow' – Kate Beckinsale's first television performance in decades – features stunning scenery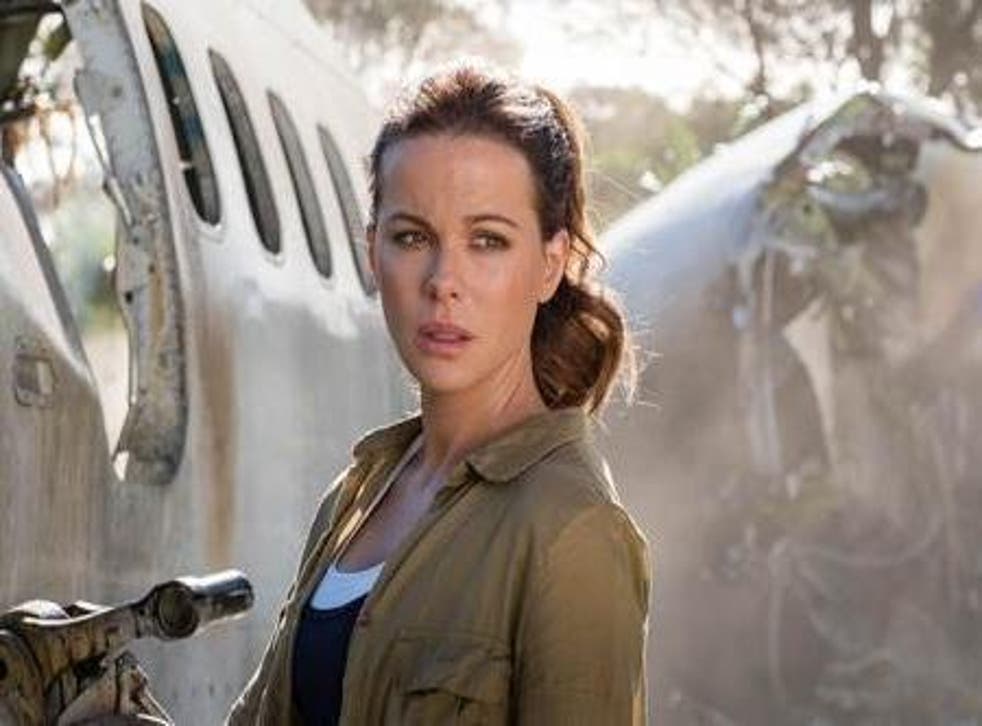 I hate to say it, given the very obvious effort that has gone into it, but I fear The Widow is a bit of a flop. The actors put in a decent shift; the scenery is stunning, and the direction and photography make the most of the luscious African settings. It must have cost a fortune to make.
This is doubly unfortunate as it is Kate Beckinsale's first television performance in decades, and ITV could really do with a prestige (ie quality) drama hit.
Of course I don't suppose this incipient disaster will do Beckinsale any lasting damage, such is her stellar career in Hollywood. I daresay ITV will survive it too. I was mainly thinking of us lot, the poor bloody viewers.
To put it at its bluntest, The Widow is depressing. Depressing, that is, to no good purpose. It is like every dismal cliche you ever heard about Africa, all poured like a thin gravy over a dish of cornmeal porridge. There is just too much, so far, disjointed yet unrelenting human loss and misery to engage us. ITV should offer Prozac or medicinal cannabis to its audience, or perhaps a wad of hyperinflated Congolese banknotes to help us along.
In its way, The Widow should enjoy a certain Heart of Darkness appeal – the sense of an exciting if dangerous quest. Beckinsale plays Georgia Wells, the widow, who lost her aid-worker husband Will (Matthew Le Nevez) in an air crash in the Congo some three years previously.
Living now as some sort of hippy-hermit in the Brecon Beacons, she happens to glimpse some TV news footage and thinks she sees her supposedly dead hubby. There he is, for a second or two in the middle of a riot in a Congolese town; an obscured shot of a dark beard and his distinctive baseball cap.
So convinced is she that he is alive, if not well, that she gets the first flight to Kinshasa. There she meets her old friend Emmanuel (Jacky Ido), Will's aid-agency boss (Alex Kingston) and a wide range of very unpleasant people. By the end of the second episode, she discovers the shady ex-South African army man who seemed to be manhandling Will in the news report, she narrowly escapes assassination (though Emmanuel doesn't survive the car bomb clearly meant for her), but she (and we) don't yet know everything about what her friend Judith knows about what Will was really up to in central Africa. I'm not quite sure we care.
The best TV cliffhangers of all time

Show all 37
In digressions and via multiple parallel storylines we also try to digest: Charles Dance popping up as an old family friend of Georgia; a distressing scene of child soldiers and a school massacre; a blind Icelandic Hagrid-lookalike, who claims to have survived the air crash, and his blind English girlfriend; a case of HIV; and, being the Africa of cliche, plenty of petty bribery, corruption and mass murder. I half expected Stacey Dooley to appear clutching an orphan.
The Widow is a tale of impossibility – surviving an air crash – loaded on top of improbabilities, all resting on an uncertain base of coincidences. Even though the Beckinsale character's luggage is stolen on arrival at Kinshasa, and despite the fact she spends time mooching around in shanty towns and in the tropical heat, she still manages to look like she's on her way to the Baftas, like Melania Trump on a safari chic photo-shoot.
Watching The Widow was like wandering around an African street market – far too many distractions and far too many tall tales to take much of the offering at face value. So you don't end up buying much.
Join our new commenting forum
Join thought-provoking conversations, follow other Independent readers and see their replies