World War Two: A Timewatch Guide, TV review: The words of a forgotten hero of the Indian Army are still painful to hear
This was a documentary about history documentaries, in particular those produced as part of the BBC's Timewatch series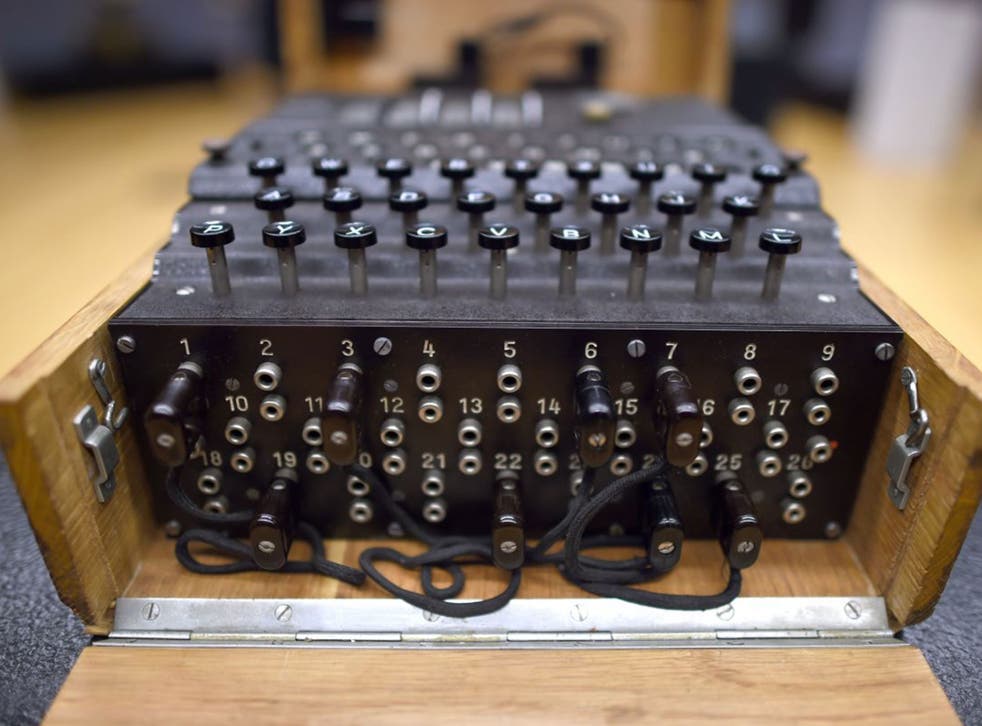 I suppose you could call it television eating itself, or even history eating itself, but, at any rate, World War Two: a Timewatch Guide was a curious sort of compilation. For this was a documentary that was about history documentaries, and in particular those produced as part of the BBC's itself now venerable Timewatch series. You might call it "Timewatch's Greatest Wartime Hits" or "Now! That's What I Call Mass Civilian Bombing", if that didn't seem disrespectful to the serious-minded and inquisitive teams who put these watchable and worthy shows together for the best part of half a century.
All the usual tracks were on the album: "D-Day"; "Hitler's Nutty Personality"; the "Battle of Britain"; "Bletchley Park"; "U-boats". But again, I am being a touch trite. The BBC broke at least some of the story of Britain's secret code-cracking activities in Bletchley Park back in 1977, so sensitive even then that some aspects were still classified. And so we saw William Woollard, an echo of an older generation of telly presenters, gingerly opening what is now so very familiar to us, but which was quite the novelty then – an Enigma machine. The war was then only a bit more than 30 years gone – so the same distance from 1970s viewers as the miners' strike and Margaret Thatcher are from us – and many of the eye witnesses to, say, the burning of Dresden, were still going – hence also Jeremy Isaacs urge to make the masterful The World at War at the same time. So there is an odd immediacy to the Timewatches of that era.
Culture news in pictures

Show all 33
And, while those of us who fancy ourselves amateur historians may think we know it all, of course we don't and it came as a sobering revelation to learn, say, that the Indian Army's forgotten heroes constituted the largest volunteer army ever assembled anywhere anytime – some 2.5 million men and women who fought across three continents from Eritrea to Burma and back again. They collected 28 Victoria Crosses between them, and the words of one, originally broadcast in 1996 are still painful to hear – "of course it hurts when they call us Paki," said Lt Harbans Singh of the Royal Indian Army Service Corps, who served from 1941 to 1945.
As one of the historians reminded us: "History is on each occasion what one generation find interesting about another generation." I do wonder what future generations will find interesting about us. Our obsession with the Second World War, probably.
Much more original, indeed inspired, is the new Sky Arts strand Failure, which celebrates some remarkable historical flops. You may recall, for example, the well-meaning but undoubtedly disastrous "restoration" by an elderly church cleaner and amateur painter of the painting of Jesus, Ecce Homo (Behold the Man) by 19th-century painter Elías García Martínez, rendered as a fresco on the delicate plaster walls of the church of Santuario de Misericordia in Borja, Spain. I'm not sure how much artistic liberty the makers of this amusing little film took but it made for a wonderful tale.
It had the feel of a short story, but with the added wonderment that it actually did happen in the way it did. Both the original and the monkey-like "reimagining" are, ironically enough, reproduced with great care by the film-makers. Nothing, not even Donald Trump doing his take on the disabled guy, has made me wince quite as much all year.
Join our new commenting forum
Join thought-provoking conversations, follow other Independent readers and see their replies