Sherlock Christmas special: BBC releases trailer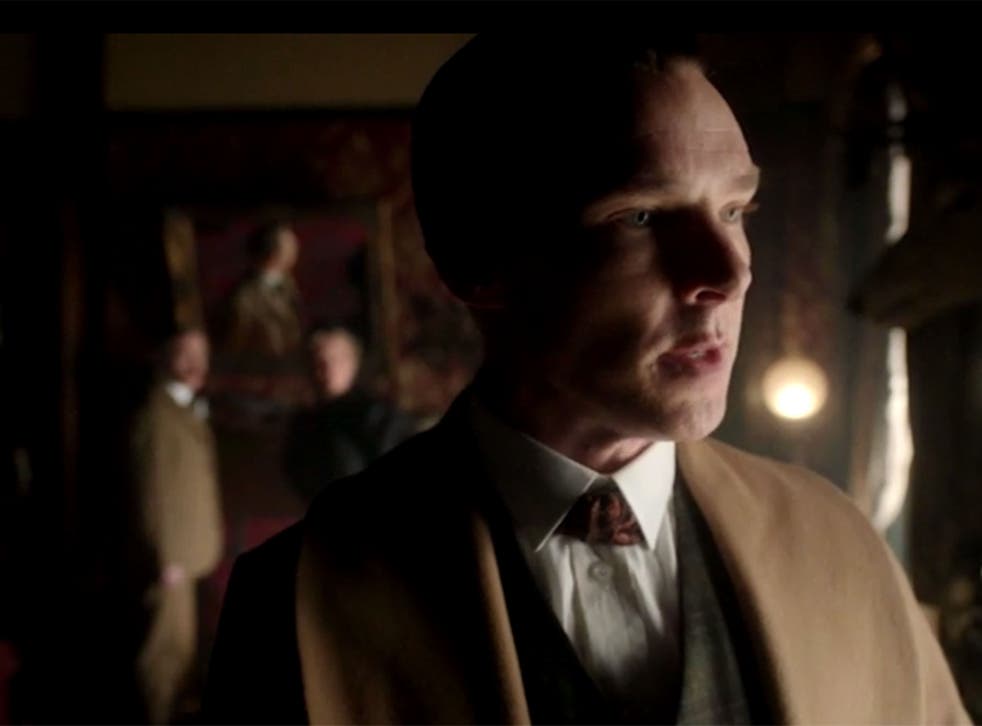 The BBC has released the teaser for the Sherlock Christmas special, sending fans into a frenzy.
The broadcaster aired the clip shortly as British Bake Off viewers digested the show's final.
A period drama, the trailer of the show is complete with dramatic Hollywood-blockbuster-style background music.
Paying homage to Arthur Conan Doyle's original stories, Benedict Cumberbatch's Holmes will refer to Martin Freeman's character as 'Dr Watson' rather than 'John', the trailer suggests.
The clip indicates that the programme will take a darker turn, with Dr Watson questioning Holmes: "What made you like this?"
"Nothing made me, I made me," he replies.
"Make no mistake, this is a war," the character played by Benedict Cumberbatch warns.
Sherlock fans quickly took to Twitter to express their excitement, with the Sherlock Countdown account declaring there were 79 days, 4 hours, 9 minutes and 43 seconds to wait.
Join our new commenting forum
Join thought-provoking conversations, follow other Independent readers and see their replies