The Great British Bake Off 2016 episode three recap: Raw dough proved to be Paul's bête noire in Bread Week
The master baker was on the rampage in the new series' third outing to the tent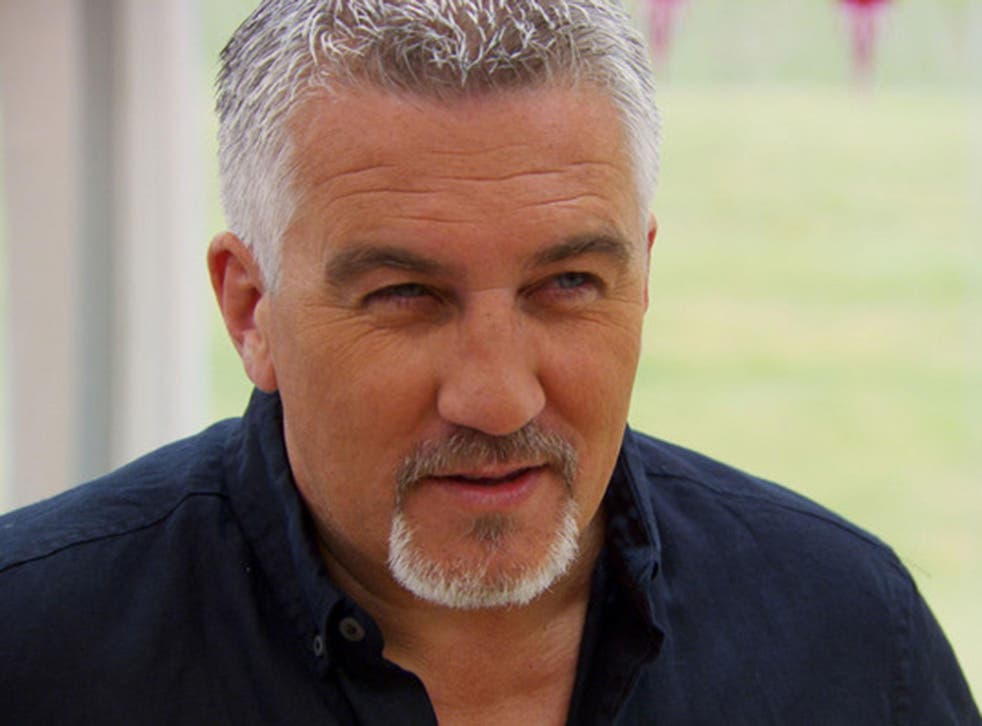 Bread Week lends itself brilliantly to puns, if not showstopping drama. The bakers were on a roll (ha) in this third episode, but we were reminded that you don't get such an impressive visual feast with yeasty bakes. A giant loaf doesn't quite have the presence of say a glossy mirror-glazed cake or a gingerbread story (except maybe Paul Jagger's lion in series six, that was awesome).
And as this episode also proved (geddit?), our daily staple doesn't provide half as much drama as collapsing biscuit structures. The problem is, there are fewer things that can go wrong: under-baking, over-baking and under-proving just about cover it. None of those scenarios is very dramatic. And so it was down to Paul to provide the theatrics this week.
"One hour until the silverback of sourdough is released from his pen," said Sue at one point. Indeed, he roared out snarling and his mood didn't really improve much over the three tasks.
The signature called for a chocolate bread, which sounded straight-forward enough. The technical demanded dampfnudel; 12 German sweet dumplings with custard and plum sauce, cooked through with a browned base. No one had a clue, but helpfully Mary clarifed it for us all: "Like a steamed bun without the icing," just in case anyone found the idea of continental baking distasteful.
For the showstopper round, the bakers were tasked with making a plaited savoury centrepiece, using at least three types of flour. "The last thing I want to see on this challenge is raw dough," said Paul before the first round. What could go wrong?
Bakestastrophes
At lot as it happens. Paul fixed everyone with his steely glare; barking questions about fillings, sizes of dough and proving techniques. He's easy to read, is Paul. When you see those eyes narrow, one eyebrow cock and the brow furrow in mock inquisitiveness, you know he's already got out his metaphorical dunce cap for that contestant. It's the way he smiles and it doesn't quite reach his eyes.
His fears were annoyingly justified too; there was a lot of raw dough served up in the signature. Paul snapped and growled, while Mary tried to console people like a supportive aunty who pats your shoulder while your mum gives you a b******ing. Elsewhere, Michael nearly killed Mary with his firey chilli-chocolate loaf.
No one had a clue about dampfnudel, and apparently they hadn't learned from their proving-to-baking ratio cock-ups in the first round. Rav particularly had a rough time. Paul managed to roll one of his dumplings back into dough. "I thought he was going to throw it at someone," said Rav in the post-round denoument. We all did.
Everyone was on dodgy ground when it got to the showstopper, and proving three different doughs aint easy. Paul mistook Val's elephant in her Noah's Ark design as a chicken, and Mary declared the whole thing a bit too "informal". Subtext: you may as well bin it. Candice also made a bit of a mess and she finished the showstopper convinced it was curtains for her.
Access unlimited streaming of movies and TV shows with Amazon Prime Video Sign up now for a 30-day free trial
Sign up
Baking Bonanzas
You know you've nailed it when Paul goes full Scouse. Tom, Rav and Andrew all got the Jamie-Carragher-post-match-analysis treatment in the signature, while Val triumped in the dampfnudel technical: "It was the one I thought was closest to mine, still a million miles away," said Paul, the smug git. "It's pure luck that I'm older than everyone else, and maybe I've just made more dumplings than everyone else," was Val's response. Paul could learn a lot from her in the self-deprecation stakes.
Andrew's basket stuffed with lavender was the most impressive of the showstoppers and Tom's rather phallic one, the most surprising. Paul had thawed a bit by this stage, declaring Bejamina's creation "gorgeous, gorgeous, gorgeous", but it was Kate who got the biggest complement of the day: "I want to come on your next picnic," said Mary on trying the Brownie leader's straw doll showstopper. Praise the baking gods!
Who is in the Great British Bake Off 2016 tent?

Show all 12
History Segment
We got to learn all about dampfnudel and its roll (overkill?) in the Thirty Years' War, but really it was an excuse for Mel to say the word as many times as possible in a comedy accent. And we were treated to a German song that is an ode to the dumplings - one for the after-dinner repertoire.
In the end, it was Michael who got the chop – note to remianing bakers: don't attempt to bribe/blind Mary and Paul with home-brewed alcohol – and Tom was this week's star baker after making a showstopper that resembled genitalia. What does that tell you about the judges' motivaitons? Next week is GBBO's first ever Batter Week. We just hope it doesn't involve a deep-fat fryer....
Paul's putdown of the week: "It's like wallpaper paste." On Benjamina's chocolate bread.
Mary's understatement of the week: "It's just a little bit overboiled" On plum sauce so thick that Paul asked if she needed "a hacksaw" to get it out the jug.
Innuendo of the week: "No one likes a small, under-proved ball" – No, Candice, they do not.
Candice lipstick watch: It wasn't mentioned in the programme this week, but our gal was as good as her word - it was bright red for bread (week).
Register for free to continue reading
Registration is a free and easy way to support our truly independent journalism
By registering, you will also enjoy limited access to Premium articles, exclusive newsletters, commenting, and virtual events with our leading journalists
Already have an account? sign in
Register for free to continue reading
Registration is a free and easy way to support our truly independent journalism
By registering, you will also enjoy limited access to Premium articles, exclusive newsletters, commenting, and virtual events with our leading journalists
Already have an account? sign in
Join our new commenting forum
Join thought-provoking conversations, follow other Independent readers and see their replies