TV preview: Inside No 9 (BBC 2, Tuesday 10pm)
Plus: Mystery of the Man on the Moor (Channel 4, Wednesday 10pm), War Child (Channel 4, Sunday 10.30pm), This Country (BBC1, Saturday 11.35pm and BBC3/iPlayer, Wednesday)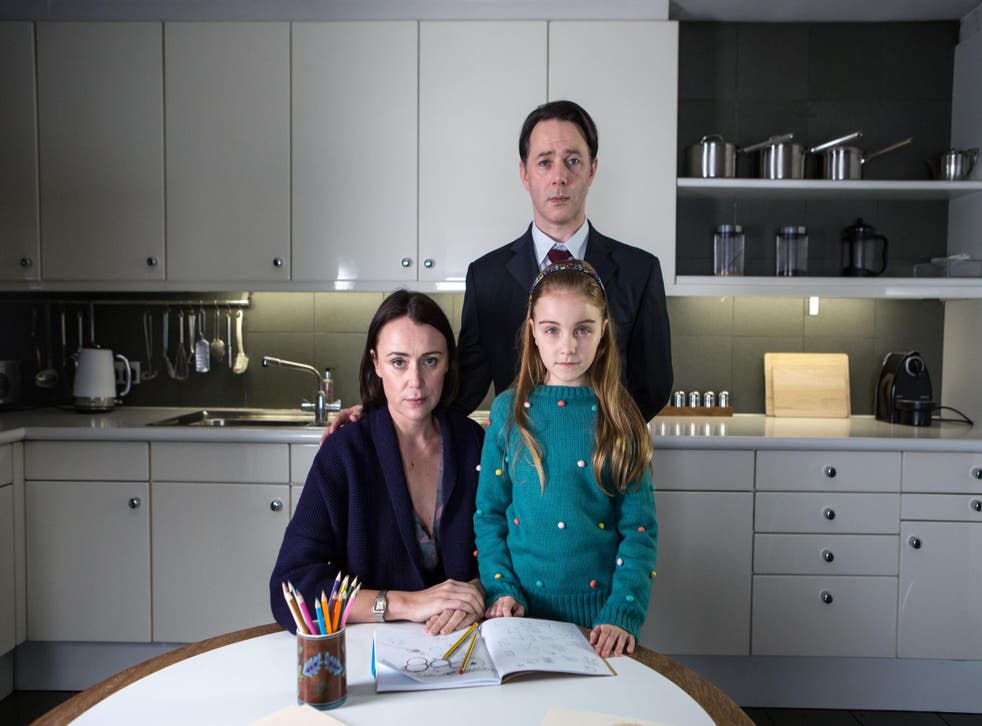 Inside No 9 delivers another episode of the macabre this week, and I can confirm that it is just as enthralling in its strange self-sufficient way as the other one-off plays in the run, all themed by, yes, the number 9. This week's starts off jauntily enough, with Reece Shearsmith playing Tyler, an obviously well-off type who finds a stray new black slip-on shoe, men's, outside his home as he returns form his jog. It rings true, as we all occasionally see the odd lone shoe lying around from time to time, and wonder what on earth could be the circumstances of its disposal in such a fashion – alcohol being the usual culprit, one way or another. Anyway, booze is not the answer in this case, and as the layers of the tale of the shoe fall away, so do the lives of Tyler and his fragrant wife Louise (Keeley Hawes). Shearsmith co-created the series with Steve Pemberton, who puts in a briefer-than-usual appearance this week, and it is right up there with best of their previous work. With Mark Gatiss continuing to thrive, most recently with his modernising manipulations of the Sherlock Holmes stories, these post-graduates of The League of Gentlemen are turning into a sort of Python generation for our times. Dark, compelling, Hitchcockian and recommended.
You may remember the story of "Neil Dovestone", which was the name the police gave to the mysterious man who was found dead on Saddleworth Moor in December 2015. His face, with his prominent nose and slightly wizened features, became famous, featuring on appeals for his identity and the CCTV footage of him heading, unaccountably, from Ealing in west London to the edge of the Pennines, whence he took his life with a dose of strychnine. In a sort of showcase of modern forensic and IT policing skills, his origins in Pakistan were discovered via a metal plate in his skull, uniquely available in that country apparently, plus some DNA testing and some more old-fashioned detective work on birth and passport records. Now we know he went by the name of David Lytton, and before that another name. So we now know his identity, and, almost to the minute, the time he died and of course the place. What Channel 4's Mystery of the Man on the Moor tries to answer is the why of his suicide. A sad, captivating, and, in its futility, an ultimately rather unsatisfactory tale, but one very well told.
War Child is essential viewing, Channel 4's important documentary on the definitive shame of our age – our failure to rescue defenceless children from war, abuse, sexual exploitation and a pitiful death by drowning or starvation. There has been something frankly brutal about the attitude of the British towards these kids, and the reasons for it, in distorted and cowardly reporting in sections of the media, are plain to see. Every so often the press will publish an image that genuinely moves people – a dead toddler on a beach in Turkey, a bemused blackened child in the back of an ambulance in Syria – but, within a week or two, the old, callous, callused habits of mind return. No doubt the same will happen after we watch, for example, how 11-year old Emran is sent by his remaining family form Afghanistan through Iran to Turkey, thence the dangerous crossing to Greece and, eventually, Germany. This programme and the stories it tells won't change the world, but it may change a few minds, and help save a few lives. What else can one do?
Last, as ever, a plea for you to catch up with This Country, the brilliant mockumentary written and performed by siblings Daisy May and Charlie Cooper. They "are", as they say in Hollywood voiceovers, Cotswold cousins Kerry and Lee "Kurtan" Mucklowe, whose lives constitute classic tragic-comedy. It works so well because we want to support Kerry and Kurtan, but they make it so hard for us to do so. I think, though, my favourite charter is Kerry's bedridden mum, never seen but always heard and always fantastically foul-mouthed and belligerent. Best comedy in ages.
Join our new commenting forum
Join thought-provoking conversations, follow other Independent readers and see their replies